Toy Fair: Properties Provide Punch
Toy Fair: Properties Provide Punch
]> By Laura Liebeck<br><br>Retailers, licensors and licensees speak out on key trends, properties and products for 2002. Film, co

]>By Laura Liebeck<br><br>Retailers, licensors and licensees speak out on key trends, properties and products for 2002. Film, core brands lead the way

Since the 2001 toy-buying season ended on a more positive note than anyone had expected 12 months ago, many retailers, licensors and licensees are upbeat about 2002.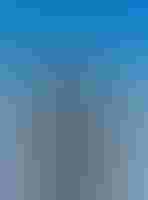 "We believe very strongly that 2002 will be a very strong core toy year," declares Jim Feldt, president U.S. merchandising and marketing, Toys "R" Us. "The toy industry has done a much better job in R&D, and we have seen more innovation. There's been a transformation in the last few years."Retailers outline best betsFor Toys "R" Us, Harry Potter merchandise will perform well, predicts Feldt. In fact, "the 2002 line is better than the 2001 line; also Star Wars will be spectacular, Scooby-Doo will be very good." Feldt adds, "G. I. Joe for us is phenomenal, and Transformers and Zoids out of the box are real strong," referring to three Hasbro (showroom: 32 W. 23rd St.) properties.
In addition, Feldt looks for 2002 to be strong for action figures, videogames, and Barbie.
Of course, Toys "R" Us is also working tirelessly on its presentation, via a chainwide retrofit program that has helped it improve its sales and earnings performance and win positive reviews from Wall Street analysts and the media. The company's new international flagship store in the heart of New York's Times Square shopping district serves as a focal point for the toy retailer as well as for the entire toy industry.
During Toy Fair, Feb. 10-14, the store will be the object of gawkers gathering for the annual event. Feldt, along with TRU chairman and CEO John Eyler, note that the company is excited about its E.T. deal (licensed via Universal Studios Consumer Products), and the merchandising programs for Spider-Man.
"There's a lot coming out in second quarter; a lot of the movies can be translated into toys that appeal to different genders and age groups," concurs Nicole Dowswell, Kmart spokeswoman. High on Kmart's list: merchandise based on the big-screen properties Star Wars, Scooby-Doo and Stallion: Spirit of the Cimmaron.
Besides the movie and TV-based properties, which hold lots of promise this year, retailers report that 2002 will continue to trend toward basic and nostalgic toys like coloring books and crayons, puzzles, dolls, and board games.
This holds true for retailers at both ends of the economic spectrum, FAO Schwarz and Ames Department Stores.
David Niggli, COO and director of merchandising, FAO Schwarz, sees a continuation of the buying trends that gripped 2001, and which were only strengthened by the terrorist attack on the U.S. on Sept. 11.
"2002 will be a continuation of classic toys [like Shrinky Dinks, Lincoln Logs and Tinker Toys]. And it'll be a good year for entertainment properties like Spider-Man, Star Wars, Lord of the Rings and Harry Potter." Niggli also looks for continued strength from Barbie, this year with a Rapunzel theme, a follow-up to the popular Nutcracker for holiday 2001, Transformers, G.I. Joe and Butt Ugly Martians.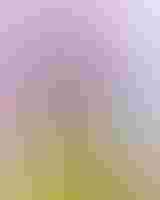 Barney, now with Fisher-Price (200 5th Ave., 3rd Floor) as master toy licensee, should strengthen in 2002, he adds.
At Toy Fair, Niggli hopes to see "more technology involved in innovative ways. We've seen technology for technology's sake and found that parents are looking for more play value. They're willing to pay for it so long as the play value is there."
At Ames, senior VP Dave Covitz will continue to pursue basic toys and limit the company's exposure to hot licenses. However, he does expect action figures based on hot toys or TV-supported shows to continue selling well. He also looks for a continuation of military themes headlined by G.I. Joe, Star Wars merchandise and Scooby-Doo.
In addition, Lego (1115 Broadway, Room 203) and its licenses with Star Wars, Bob the Builder, and especially Harry Potter, should remain strong this year at Ames. "The Lego licenses have been terrific. The stuff is great," says Covitz. "We think it'll be great." Covitz has noticed that licenses, in general, have "no legs" for Ames customers "unless its an evergreen license like Sesame Street."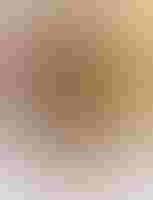 For specialty retailers like Treehouse Toys (Portland Me.) and Toymaker of Williamsburg (Va.), both two-store outfits, it's classic licenses that sell best, properties like Thomas the Tank Engine, Curious George, Winnie-the-Pooh and Madeline. "Often, we start with book-based licenses and marry up product such as keepsake boxes, dolls and other key items," says Kathleen Tutone of Treehouse Toys.
But, she adds, she also did well with Harry Potter "mostly because of the movie and all of the wonderful aura that surrounds the books."

Sara Gunn, owner of Toymaker of Williamsburg, searches for toys that "are a bit unique and obscure," and that are not part of mass market offerings. That goal led her to "sample" properties like Caillou and Noddy, which produced good sell-through. For 2002, she'll add some more skus in each.
"I have found that for us licensed goods don't have legs for long. Thomas is good because it is not driven by TV, but rather by books."
Licensors lead with variety
Specific property introductions and re-launches abound. Among the most prominent and promising:
Nickelodeon: "Its all about Jimmy, Joe and Dora," declares senior VP licensing Leigh Ann Brodsky. In 2002, the kid's entertainment network and licensing house is putting its energies behind Jimmy Neutron, Boy Genius, bowing on TV this fall, teamed with a broader toy line by Mattel; Joe, the host replacement for Steve on Blue's Clues; and Dora the Explorer.
On April 22, Steve's brother Joe will join Blue's Clues. The new host offers new merchandising opportunities, from his change in dress to side-kick characters Baby Bird, Polka Dot and a duck called Boris. Key licensee Fisher-Price is offering such items as Blue's Clues Mix 'N Music Blaster, Write With Blue, and Big Hugs Blue for feature plush.
Dora, which has experienced much success in the gift and specialty markets, in fall launches to mass with F-P, featuring We Did It Dancing Dora. This toy dances, sings, and says both English and Spanish words.
Big news from Nick, says Brodsky is that videogames (all by THQ) for Nick properties will be available on GameCube and PS2 for holiday '02.
A Hey Arnold movie is due out in June, with a videogame for Game Boy Advance, while SpongeBob launches to the mass market with new products from Mattel, including novelties like Talking Slammers.
Gullane Entertainment: David Jacobs, VP, group head of licensing U.S., confides that 2001 was the best-ever year for Thomas the Tank Engine, with double-digit growth. Driving this was videos, the first DVD and a new computer key-topper playset. Also important: product roll out at the Imaginarium division of TRU, and robust support by Barnes & Noble.
The company's 2002 theme, "Leader of the Track," features new products from Learning Curve International (Javits Center, Booth 1603) such as a realistic railroad track complete with ties and bolts that flip over to resemble a paved road, and from Tomy, A Day at the Races, a battery powered set that controls four engines zooming around the winding track.
Action Products offers six new Thomas & Friends arts & crafts sets, and Ravensburger (Javits Center, Booth 733) plans to redesign its line of boxed cardboard puzzles while also launching new foam, wood and frame tray puzzles.
HIT Entertainment (1107 Broadway, Room 705): senior VP global sales Debbie Ries observes, "I think there will be some improvement in 2002, but it will not be a blockbuster year." HIT is focused on the recasting of Barney with first products from new master toy licensee Fisher-Price, on shelves since mid-January, and a boys' and girls' apparel exclusive at Target Stores rolling out simultaneously. This line will be merchandised on sled fixtures with wood trim.
Bob the Builder has been "a little shining star in the toy industry," asserts Reis, with products selling "extremely well." New products headed to retail from Hasbro and its various divisions include Bob the Builder Talking Telephone, RC Scoop, Counting Hammer and Cell Phone from its Tiger Electronics division. Bob's first fruit snacks, from Brach's Confections, debuted in January.
HIT will support the debut of Angelina Ballerina on PBS in May with two videos. Additional product will follow in 2003. HIT is featuring a plush line for Kipper and for Australian children's entertainers The Wiggles.
Nelvana: Andrea Bergstein, VP brand marketing, is showcasing Beyblade, a Japanese animðroperty. The toys, by Hasbro, are led by the spinning top game. Bergstein says there will be tournaments and a live entertainment show in time for back-to-school (Broadcast partner to be announced).
Product lines are now developing for Berenstain Bears (by Stan & Jan Berenstain), for George Shrinks, now seen on PBS Bookworm Bunch, and for the 70-year classic Babar.
Brands, vendors keen to partner
Little Tikes (1115 Broadway, 12th Floor) plans to escalate its commitment to licensing. Al Hellinger, Little Tikes director of brand development, is aggressively looking for new partners for publishing, apparel, accessories, sporting goods, seasonal products and such home-oriented goods as RTA furniture, floor and wall coverings and bedding. Hellinger tells License! that the company views licensing as a growth vehicle; the goal is to build a storewide brand.
Little Tikes, known for quality pre-school toys, boasts a roster of licensees. Current debuts are due from Prestige Toys (200 5th Ave., Room 615 & Javits Center Booth 1145) with a line of Little Tikes plush; Thinkway Toys (200 5th Ave., Room 460) for interactive playsets, vehicles and figures; and Team Concepts (200 5th Ave., Room 452) with electronic learning aids geared to youngsters 18 months and up.
For Mattel (200 5th Ave. 3rd floor), Barbie will figure prominently, this year led by the Rapunzel edition. In addition, Mattel is re-releasing Malibu Barbie for her 30th anniversary, aimed at the collector market. From Oregon Scientific (200 5th Ave., Room 615) is the Barbie B-Book Desktop, with 60 activities, including spelling, logic, puzzles and equipped with digitized sound and synchronized animation that brings Barbie to life. From Radica (200 5th Ave., Room 736) is Barbie Dance Party, a floor mat girls can plug into a TV or VCR to see and mimic Barbie's dance moves. KidDesign (1107 Broadway, Room 705) will offer a Barbie Video Camera, and Tara Toys (200 5th Ave., Room 969) is introducing a Barbie Sweet Treats Candy Factory.
Fisher-Price (200 5th Ave., 3rd Floor) will showcase the new Elmo toy, Guess What Elmo, under the Sesame Street license (by Sesame Workshop). Elmo has a built-in time clock enabling him to talk about a different subject each day. There's also Tug-N-Time Tigger (Disney), for body identification play, and new line extensions for F-P's own Rescue Heroes, Launch Force, and The Night Force, among many other licensed toys.
Hasbro (32 W. 23rd St.) is presenting a host of new toys under its G.I. Joe moniker, plus Star Wars and Transformers, the '80s revival line that is being refreshed as a comic book subject by DreamWave. Also coming are toys based on the Butt Ugly Martians property and Zoids, a show now airing on Cartoon Network about mechanized beasts. Hasbro is offering Zoids motorized model kits that already tested well at TRU last fall.
Lego (1115 Broadway, Room 203) is focused on two new properties for 2002, Galidor: Defenders of the Outer Dimension, for which it holds master toy license status for toys and software (Lego has retained United Media as agent to develop a full roster of licensees), and Spider-Man. Galidor was set to premier on Fox Kids Saturday mornings Feb. 9 and on YTV in Canada Feb. 4. For Spidey, Lego is adding the superhero to its Lego Moviemaking program, offering three accessory sets as well as a Spidey character piece.
Also to come: 17 new Star Wars sets, and new Harry Potter sets, which Lego spokesman Robert McNally declares is "the strongest new product launch we've ever had." The second HP movie is due in fall 2002.
MGA Entertainment (200 5th Ave., Room 1212) is building its Bratz doll property with new products and new boyfriends, the Bratz Boys, aimed at fall shipments. MGA licensing director Victoria O'Connor says that both a TV and a QSR deal are due. Among the other new Bratz products: a convertible with a real FM radio, Bratz Funk n Glow dolls dressed in fiber optic threads so the clothes glow, and watches.
Schylling Toys (Javits Center, Booth 1833): CEO Dave Schylling says his company's big push for Toy Fair is a new, Disney-licensed, 25-sku Retro Mickey line of toys and collectibles that feature a pie-eyed Mickey seen in comic books and movies in the 1940s. Included are reproductions of the earliest Mickey Mouse goods such as the first-ever felt dolls, wind-up celluloid figurines, tin toys, wooden toys, porcelain tea sets, and poseable vinyl dolls.
Come mid-year, Schylling plans launches for new licenses Dr. Seuss and Roy Rogers in core categories.
Briarpatch (200 5th Ave., Room 454 & Javits Center, Booth 1763): President Martine Redman has identified its key item this year as Rhyme-a-thon, based on the I-Spy books from Scholastic, set for May deliveries and designed by the gamemaker for family play. Also coming: a full-bodied line of Thomas the Tank Engine trading cards, to include a starter set, booster cards, and collector album.
Basic Fun (200 5th Ave, Room 520 & Javits Center, Booth 1633) will debut danglers, wind-ups, clip-ons, swirly straws and finger puppets featuring a host of popular kids licenses including Monsters Inc., Jimmy Neutron, Boy Genius and Lilo & Stitch (Disney's summer release). Specifically, there will be a SpongeBob SquarePants water wiggler for changing Bob's facial expressions, PEZ miniatures of The Simpsons, Madame Alexander doll assortments, and Mattel's Diva Starz.
Patch Products (200 5th Ave., Room 406 & Javits Center, Booth 273): The Zoam line of collegiate licensed foam balls is expanding to include several NCAA schools. Featured: 10 different licensed products for each of 17 colleges.
Hooray! (Javits Center, Booth 133) debuts four Vroom into Learning books by Barnes & Noble Publishing, featuring the Huggy Buggy property.
Cadaco (Javitz Center, Booth 1555) offers IXL Revolution, a three-sku ball line featuring the Atomic Sport Ball, the Atomic Football and the Atomic Hoop Set. When thrown, the balls make sounds.
Toy Biz (1107 Broadway, Room 509) marketing head Kathryn Maciel says The Lord of the Rings products, launched in time for the Dec. 2001 movie debut (licensed by New Line Cinema) to continue strong through 2002-03, with the two sequels. Maciel says the LOTR licensed line is expanding, with more action figures on the way in spring. The lead item at Toy Fair will be Treebeard, a new character. That toy will be shown only behind closed doors, Dave Imhoff, executive VP licensing & merchandising, New Line Cinema, LOTR licensor, tells License!.
LOTR will also be featured at Playmates (50 W. 23rd St., 5th Floor), which is using the property in its Intelli-blocks line. Overall, LOTR has 160 licensees worldwide, and Imhoff reports that consumers are demanding products for younger kids who enjoyed the movie.
Toy Bizmaster toy licensee offerings for Spider-Man: include a Spider-Man Dual Action Web Blaster and Electronic Light N' Sound My Pal Spider-Man.
The preschool division, Playwell, will bring the toddler set Spider-Man and Friends, a younger and softer looking Spidey along with the Hulk, Captain America and Spider-Girl. Two action figure assortments will be introduced with three figures each.
Toy Island (200 5th Ave., Room 953) will bow a new array of Clifford the Big Red Dog product, adding Clifford's TV pals to its introductions. Key items include Clifford Under my Bed Tent, a tent that features a giant Clifford head that kids can climb in and out of through his mouth. His tongue even rolls out like a big pink carpet. Another charmer: Pull Along Plush Play Pals, a 12-in. plush pull toy with dog leash so kids feel like they're taking Clifford for a walk.
Subscribe and receive the latest news from the industry Article
Join 62,000+ members. Yes, it's completely free.
You May Also Like
---