The Final Countdown to Licensing Expo Draws New Registrants
The Final Countdown to Licensing Expo Draws New Registrants
Registrants include executives from Kohl's, Colgate-Palmolive, Macy's, PepsiCo, Crocs, Home Depot and more.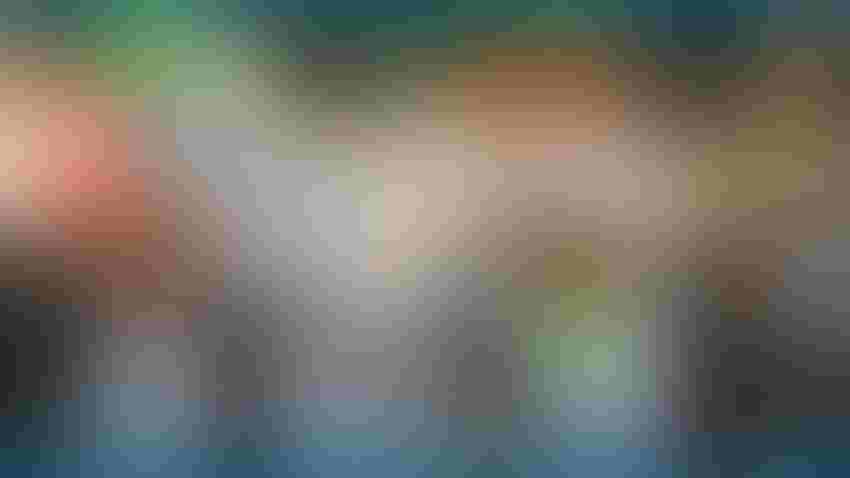 After nearly three years apart, the $292 billion global licensing industry is ready and eager to reconvene at Licensing Expo for three days of in-person networking, IP discovery, education, deal-making, and entertainment. The highly anticipated event is slated for May 24-26 at the Mandalay Bay Convention Center; while it's only a few days away, registrations continue to come in from some of the world's most renowned retailers and licensees.
With Licensing Expo merely days away, License Global sat down with Anna Knight, SVP of the Global Licensing Group, to discuss the event's highlights, what guests should look forward to, and how to prepare for the most productive time on-site.
It's wild to think it's been three years since our last Licensing Expo. How did the licensing community respond to the event's return in person?
After months and months of planning and ongoing conversations with our exhibiting and attending community, one thing is clear – the industry is ready for Licensing Expo next week. It's such a creative and highly collaborative industry that relies on face-to-face connection to move business forward – the wide range of brands confirmed to exhibit, plus the high-quality registrants that continue to pour in, reflect the industry's pent-up demand for a large-scale licensing event.
But numbers don't lie and paint a better picture than I can articulate. With a few days still remaining, we have over 11,000 registered attendees, with new interest coming in daily, more than 4,700 meetings confirmed already, and more than 230 exhibitors across nearly every product category ready to showcase their portfolio of licensable IPs.
Nearly every major studio is confirmed to exhibit, plus we are excited to share that this year's edition hosts the widest breadth of cross-category exhibitors. This level of support and excitement for Licensing Expo from all corners of the industry really underscores the growing popularity of and investment in brand extension strategies as a means to adapt to changing consumer needs.
Similarly, engagement from our attending community is incredibly strong. New and notable registrants include Kohl's, Colgate-Palmolive, Macy's, PepsiCo, Spin Master, Crocs, Home Depot, Hot Topic, Inditex, Asos, Amazon, PacSun, Royal Mail Group, Burlington Stores, Jakks Pacific, IHOP and Primark.
Such high demand must indicate a busy few days on-site. Any advice on how to prepare for a productive experience?
Anna: Busy is an understatement! Schedules are filling up faster than before, with thousands of meetings already confirmed on the online platform. The most important thing you can do is plan in advance of arrival on-site, so your meetings are booked, and you don't have to worry about missing out on opportunities and efficiently use your time on-site.
In fact, Greg Giordano of Giordano Studios, who has exhibited with us for 27 consecutive years, mentioned, "For Licensing Expo 2022, we have more appointments than we've ever had before."
Being proactive is especially important this year. Everyone in this industry is navigating the challenge of changing consumer behaviors due to the pandemic and is seeking what's the next hottest trend to watch that they can tap into to better cater to their audience. In a sense, the brands and retailers alike are relearning how to connect with consumers, from how they like to shop, what they like to purchase, and how they want to consume content.
So, get organized and plan – book meetings and sift through thousands of licensable ideas, review the educational agenda and prioritize what sessions are important to you; plus, remember to network and attend the parties for some added fun!
What events and programming on this year's agenda would you deem "must-attend?"
Each day has a few items that I strongly encourage everyone to attend. On Monday, May 23, celebrate your peers at the Licensing International Excellence Awards from 6:00-7:15 p.m. at Light in Mandalay Bay.
We could not be more excited about our two keynote addresses, with senior executives from Paramount and VaynerMedia discussing The Power of Possibilities: What's Ahead for Licensing from 2:00 to 3:00 p.m. The next day 12:00 to 1:00 p.m., a panel of experts from Falcon's Beyond, Robert L. Ward, Moonbug, and Bay Laurel Advisors will discuss trends in a presentation titled, "From Dream to Reality: The Power of Brand Licensing for Location-Based Entertainment." Both keynotes are held in the Licensing U Theater and are free for registered guests.
And close the first day of the event with the Opening Night Party in Association with ATLUS held at Daylight Beach Club. While it's free to attend for registered guests, it's first-come-first-serve attendance, so arrive early! All attendees will need to bring their Licensing Expo badge to enter the party. Please note, the party has an age restriction of 21+. No bags (except for small handbags) are allowed in the venue.
A few other notable events and programming to add to your schedule include:
Magic Wheelchair reveal (Wednesday, May 25 at 10:15 a.m., located at the J170 booth)

Character Parade (immediately following the Magic Wheelchair reveal)

Crayola LBE surprise presentation (Head to Entrance D on Tuesday, May 24 at 3:00 p.m. following the keynote for an expert-led panel on LBE and an exciting surprise)

License This! Finale (Wednesday, May 25 at 3:30 p.m. in the Licensing U Theater to hear finalists compete for the grand prize)
What can first-timers expect?
We love welcoming newcomers into the licensing fold. We've intentionally designed the event to cater to individuals in all stages of their licensing journey. Proudly, we partner with Licensing International to produce entry-level education that lays the groundwork for those interested in getting their feet wet.
Definitely take the time to attend the Orientation Session, held on Tuesday, May 24 at 9:30 a.m. in the Licensing U Theater, to see what's new at Licensing Expo this year. You'll walk away with tips on navigating the expo hall, meeting other first-time attendees, and learning about the can't-miss features that will elevate your experience.
Finally, a few additional pointers (some of which I'll reiterate because they're that important!) – network and connect with the industry. You're here to meet people and brands while learning about the industry, so soak it up by doing as much as possible. Walk the show floor; there are thousands of brands on display, and you never know what you might discover. Book meetings as soon as you can; there is still time to secure one-on-ones with brands you want to meet, but hurry. And lastly, wear comfortable shoes; there is so much to check out all over Mandalay Bay, which means many, many steps.
Visit www.licensingexpo.com for more information and to register for the event.
Subscribe and receive the latest news from the industry Article
Join 62,000+ members. Yes, it's completely free.
You May Also Like
---