The Royal Air Force Museum Becomes First-Time Exhibitor on Eve of 100th Anniversary
The Royal Air Force Museum Becomes First-Time Exhibitor on Eve of 100th Anniversary
License Global taps Frances Galvan to discuss what the Royal Air Force Museum has planned for both its 100th anniversary and Brand Licensing Europe 2016.

Museum and first time exhibitor will head to BLE with more than 250,000 photographs available for licensing.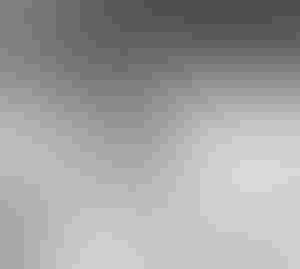 Known all over the world, The Royal Air Force Museum spans more than a century of British aviation history spread over two public sites at Colindale in North London and Cosford in Shropshire. The museum's collection is vast, comprised of several hundred thousands of objects, ranging in size from full-blown aircraft to small lapel badges.
License Global spoke with Frances Galvan, head, retail, RAF Museum Enterprises, to learn more about what the renowned museum has in store as a first-time exhibitor and for its 100th anniversary.
Why do you feel that it's important for the RAF to have a presence at BLE?
I want to tell as many people as possible that the RAF Museum has so much to offer. I feel very passionately about this, as I have been at the Museum for many years, seen the collections and worked closely with the curators. Given BLE is the definitive event for the European licensing industry, I hope it will be the ideal forum in which to do that.
What are some of the most popular licensed products that the museum sells in its store?
The most popular products in the Museum stores tend to be toys, books and clothing. Each product is fully branded and often has an historical interest. For example, our pilot teddy bear in WWII uniform or our WWII-style, leather flying jackets.
What's something surprising that most people might not know about the RAF Museum?
They might not know it now, but very soon they certainly will: The RAF will be 100 years old on April 1, 2018. This centenary will be a huge event. From fall 2017 to fall 2018 there will be some very traditional events, full of ceremonial and historic significance, including a live broadcast and multimedia event from the Royal Albert Hall; a service at Westminster Abbey; and a parade of 1,500 uniformed personnel from The Mall to Buckingham Palace where Her Majesty the Queen will take the Salute, review a flypast and host a garden reception. Plus many air shows, festivals, special publications, merchandise opportunities, television and radio programs and social media campaigns, etc. Everyone will be talking about it and, I hope, taking part in the celebrations too!
Are there any products that you will be showcasing for the first time at BLE?
We are using our first visit to the show to launch the Royal Air Force Museum as a brand that licensees and retailers really should consider. Not only do we have a fine art collection that currently holds more than 7,000 works and a photographic collection of more than 250,000, but we also have curatorial expertise and a world-known brand, which together provide the ideal source for product development and product authenticity.
What part of the Show are you most looking forward to?
I am looking forward to the new experience of being an exhibitor rather than a visitor and the opportunity to meet with people face-to-face.
What are the hopes for the future of the RAF Museum?
The RAF Museum is very busy as we approach the RAF's 100th anniversary. Our London site is being re-developed in preparation for the momentous occasion. However, in terms of licensing the RAF Museum hopes to see branded products in our high streets in the very near future.
Subscribe and receive the latest news from the industry Article
Join 62,000+ members. Yes, it's completely free.
You May Also Like
---