NATPE Miami Preview
NATPE Miami Preview
This year's National Association of Television Program Executives conference will feature a keynote session from two top Twitter executives.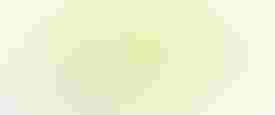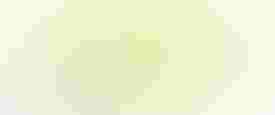 With a theme of "No Barriers. New Business.," this year's National Association of Television Program Executives Market and Conference will feature a keynote session from two top Twitter executives.
Be sure to stay tuned next week for coverage of the keynote and other highlights of the show on the License! Global website and, fittingly, on Twitter @LicenseLisanti.
Twitter's head of TV, Fred Graver, and its managing director of global brand and agency strategy, Jean-Philippe Maheu, will examine how buyers, sellers, distributors and advertisers can leverage the power of Twitter to enhance their business.
"The keynote conversation will have particular resonance with the NATPE community as we debate how to maximize the power of content through social media," says Lauren Zalaznick, founder, LZ Sunday Papers, who will moderate the conversation. "We will discuss the new ways for producers, distributors, network and local station executives to use Twitter to boost ratings, revenue and engagement with audiences."
The domestic NATPE conference will be held at the Fontainebleau Resort in Miami Beach, Fla., Monday through Wednesday and L!G will be covering all the top news from the event.
In fact, producers and distributors are already making sales as they prep for the event. Here are some pre-show headlines:
BRB to Showcase 'Invizimals,' 'Mica'
BRB Internacional plans to highlight some of its latest productions at NATPE including "Invizimals" and "Mica."
The production company will attend the Miami festival under the umbrella of Audiovisuals from Spain, organized by the Confederation of Spanish Film and Television Companies and Spain's Institute of Foreign Commerce.
"Invizimals" (26 x 30) is based on the Sony Computer Entertainment video game saga and incorporates second-screen, augmented reality techniques. Aimed at children ages 6 to 10, the series is co-produced by Screen 21 and Sony Computer Entertainment.
"Mica" (26 x 15) stems from an educational project by Santillana Publishing House and is co-produced by Plural Entertaiment and Screen 21.
"We have great expectations, given our close ties with Latin America and the United States, and coupled with our strength in the digital and interactive realms," says Emilie Pasquet, sales executive, BRB Internacional. "We definitely hope to close deals for our latest productions, and the rest of our catalogue, too, because we're talking about series like 'Canimals,' 'Zoobabu,' 'Khuda-Yana' and 'Bernard.'"
Disney LatAm Picks Up Alphanim Series
European children's producer and distributor Alphanim has sold its animated series "Dude That's My Ghost!" (52 x 11) to Disney XD Latin America and Disney Southeast Asia.
A co-production with Disney XD EMEA, "Dude, That's My Ghost!" will officially premiere on Disney XD U.K. Feb. 2.
"'Dude That's My Ghost!' is a character-driven comedy with unique storytelling and a strong character identity," says Pierre Belaïsch, managing director, Alphanim. "The series has true international appeal, and we are delighted at the opportunity to further our ongoing relationship with the Disney Channels through these Latin American and Southeast Asian sales."
Cake Makes Pre-Sales in LatAm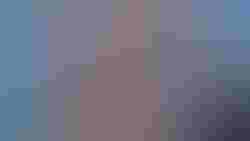 Cake continues to expand its presence in the Latin market ahead of NATPE Miami.
"It's been great to see how well the Cake catalog has traveled in Latin America," says Edward Galton, chief content officer and managing director, Cake. "NATPE is a perfect opportunity for us to meet with current and future partners in this growing market."
Canal 22 in Mexico has renewed rights for the Emmy-nominated "Angelo Rules" and also picked up the Spanish 52 x 11 claymation "Clay Kids," which was bought by Gloob earlier this year.
Oromar TV in Ecuador has acquired more thant 180 hours of Cake programming for their 2014 grid, including preschool titles such as "Aesop's Theater" and series for teens such as the 117 x 22 "Total Drama Franchise."
"Aesop's Theater" and the eco-comedy "Plankton Invasion" have been picked up by TV Brasil and will also start airing on Incaa TV in Argentina this month, along with "Angelo Rules" and "Oscar's Oasis."
On the video-on-demand side, DLA has bought several Cake properties, including animated titles such as "Poppy Cat" and live-action comedies for teens such as "Dead Gorgeous" and "Aifric."
Subscribe and receive the latest news from the industry Article
Join 62,000+ members. Yes, it's completely free.
You May Also Like
---