The Brand Liaison Solidifies Deals from the Show Floor
The Brand Liaison Solidifies Deals from the Show Floor
License Global explores the rapid growth of The Brand Liaison and how Licensing Expo has helped it quickly become a top licensing agency.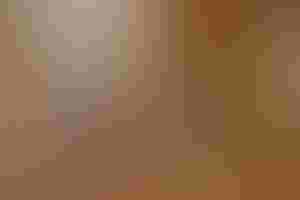 Following its continued success at Licensing Expo, Steven Heller of The Brand Liaison shares how the show has helped his agency grow over the course of five years.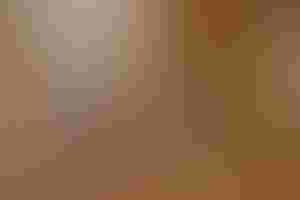 For those who attended Licensing Expo 2016, you can't forget the big, yellow bus in the lobby, complete with mannequins of children waiting in line to board–each draped in jackets and accessories by Stephen Joseph and sponsored by the specialty gift brand and its licensing agency, The Brand Liaison.
The Brand Liaison represents both brands and manufacturers and has been a staple at Licensing Expo for the past five years, increasing the size of its floor presence each year and participating in various promotions at the convention center and the opening night events. Additionally, The Brand Liaison was nominated for licensing program of the year for a fashion/celebrity brand for its Loudmouth brand.
The Brand Liaison team is comprised of eight individuals, each with a breadth of licensing experience that goes back well before the company's formation in 2011. Before The Brand Liaison, its founder and president, Steven Heller, spent 20 years as a trademark and licensing attorney, including six years handling licensing for an international apparel company.
"My partners won't admit their age, but some of them actually have more years than me in this business," says Heller. "And no one on our team has less than 15 years experience in licensing."
License Global recently sat down with Heller to discuss the rapid growth of his company and how the show helped The Brand Liaison to quickly become a top licensing agency.
"Obviously, Licensing Expo is the show and gathering place for anybody and everybody in this industry," says Heller. "Brand owners, manufacturers, agents, even designers and companies involved in licensing support…this is where everybody is, all in one place–and with a great positive energy.  You can't be in this business and not be there."
How has attending Licensing Expo boosted the success of your company?
In the beginning, exhibiting at Licensing Expo helped put us on the map. But that first year, we only had a few clients and maybe a couple dozen meetings. This past year we had close to 300 meetings over three days. Early on, nobody really knew us, but now all the top manufacturers, brand owners and even other agents, know who we are, and the properties we represent–including celebrities like Robert Irvine, LaurDIY and Sondra Celli, fashion and lifestyle brands like Loudmouth, Felina, Stephen Joseph and our art brands Turnowsky and Debra Valencia.
Are there any specific deals or relationships that came from Licensing Expo?  
Over five years? I can point to lots of deals. Off-hand I can think of at least three new clients on the brand side and four or five specific deals that came as a direct result of our meetings at Licensing Expo.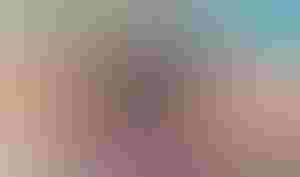 Can you give us a few examples?
One of the biggest deals we did this year came from a new client that we met at the show last year. They are a manufacturer from China and they came to us looking for strong U.S. brands to license for the China and Asia-Pacific markets. Ultimately, we helped them secure the rights to the National Football League for t-shirts and sweatshirts in China and a few other Asian countries. It's a huge deal. 
Debra Valencia is another great example. We met her at Licensing Expo, I think in 2012, and we have been representing her ever since. The following year we had a Debra Valencia display right on the main isle, which attracted a factory that produced some of her merchandise for another U.S. licensee. That company licensed several additional categories that were still open and we then grew that license into an end-cap program at Walmart that has continued for four straight years and is still growing. But it was her artwork and the display at Licensing Expo that attracted the company in the first place. 
Then this year, we had another manufacturer who really wanted the Debra Valencia license for school supplies and stationery. We met with them on Tuesday and got a call to meet with them again at 8 a.m the next morning. Before the show floor even opened, we had written out the deal terms by hand and signed a term sheet right at the show. 
That's the second time we did that. The year before we signed a deal for our client Loudmouth right at the show too. It's very rare that a deal happens that quickly but this is now the second time–two years in a row–that we signed deal sheets right at the show. 
What promotions have you done and how have they helped you generate attention for your brands?
This year we had that incredible display in the lobby for the launch of our new children's license, Stephen Joseph. That display generated a ton of attention. We saw people posing with the mannequin figures and taking pictures literally standing in the display like they were a part of it.    
We had several meetings set in advance, but it was great to hear "we love the display," or "your school bus is incredible" and things like that. It set such a great tone for those meetings when the manufacturers could see the full scope of the brand in that kind of presentation. 
We have also advertised on the Licensing Expo website, and in prior years we sponsored the opening night party and things like that. One year we had all the servers dressed in Loudmouth clothing. This year we have something very special planned, but we can't say what it is yet.
What Licensing Expo services have you found helpful?
We basically use all the LIMA and Licensing Expo services, including distributing press releases, articles in the Show Dailies and the Licensing Expo Matchmaking Service. That really helps companies we don't know find us and learn about the properties that we represent.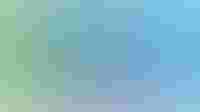 Can you tell us about any big deals that you secured based on meetings at this year's Show?
This year's show was really great for us. We signed a stationery deal for Debra Valencia, which we basically signed right at the show. Then there were two Stephen Joseph deals that we signed right after the show with companies we met with at the booth–Wiesner Products and Cardinal Industries. The Stephen Joseph–Wiesner deal is one of the biggest deals we ever done, and includes 12 categories of apparel and accessories.
Both of these deals are with companies that we met with at Licensing Expo, which was great because the licensees were able to meet with the owners of the brand and learn about the its history and channels of distribution first hand. 
What other benefits are there from attending the show?
This industry is all about timing and repetition. Even if a deal did not come directly out of the show, Licensing Expo is an opportunity for planting seeds for deals that might arise in the future. And for us, we learn what manufacturers and retailers are looking for so when we meet again next year, we can show them exactly what they want.   
Subscribe and receive the latest news from the industry Article
Join 62,000+ members. Yes, it's completely free.
You May Also Like
---