10 Minutes with Glen Tooke of Kantar
10 Minutes with Glen Tooke of Kantar
Glen Tooke, director, consumer insight, worldwide division, fashion, Kantar discusses his Licensing Leadership Summit session and more with License Global.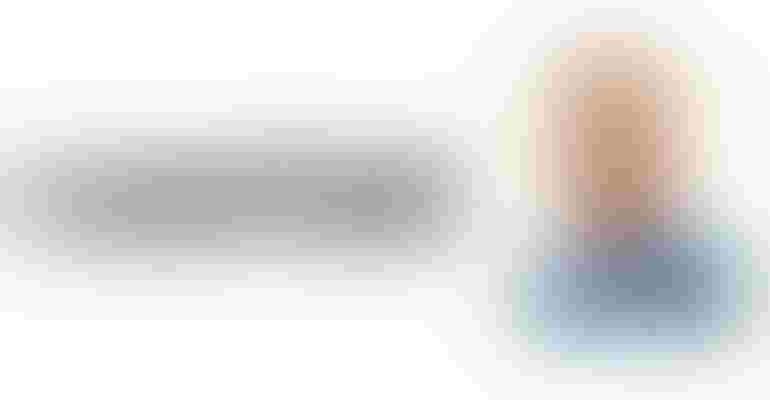 Glen Tooke, director, consumer insight, worldwide division, fashion, Kantar, and his entertainment counterpart, James Foti, are presenting a session called "Something Old, Something New: How to Plan for Changing Consumer Behaviors" at the Licensing Leadership Summit.
During the on-demand session, Tooke and Foti will explore how our shopping patterns have been changed in 2020 as a result of COVID-19. From our collective push towards online shopping to the product categories we are focused on, the presentation will investigate the impact 'the new normal' has had on the entertainment and fashion markets, and how this translates into license growth areas.
To prepare for Tooke's session, License Global had a chat about what to expect at his presentation and the greater industry trends shaping the holiday season and more.
License Global: Your session synopsis says 'as consumers re-evaluate brand choices and household budgets fall, entirely new behaviors are emerging'; tell us more about these trends.
Tooke: There have been so many behaviors, both old and new, to observe and it's been fascinating. Some behaviors have changed depending on permissions – what we are 'allowed' to do. So, when DIY stores opened after lockdown, queues snaked around the car parks and customer volumes were at higher levels than pre-lockdown. People were so bored of being at home they just wanted something, anything, different to do. In that instance, it was browsing round B&Q, but we saw a similar trend in the fashion industry when that reopened – huge pent-up demand led to massive first week queues for stores like Primark.
We also saw the emergence of entirely new behaviors – microtrends – like the growth in loungewear. With nowhere to go, we all just wanted to be comfy at home. There has been so much communication about mindfulness and mental health, too, and the importance of taking a drawing a line between work and evening. Our natural transition from workwear into casualwear at the end of the day, switched to casualwear into loungewear.
We have also seen a move towards needs-based spending – so buying to satisfy a need rather than a want. This is due to two big factors: our budgets are falling, so we are self-justifying every purchase and the pace of change. Things are changing on a daily basis, so we are reluctant to buy ahead. Why buy a Christmas outfit when we don't know if we'll even be allowed to celebrate? We've become more agile in our spending, and retailers need to adapt to these changing customer needs equally quickly while remaining true to their brand and purpose.
You talk about the acceleration of digital streaming and online shopping, how is this likely to affect brands and also retail over the next 6-18 months? 
This is really interesting because there was a massive shift to online spending over April and May when just 20 percent off all fashion spending was in store. As stores reopened, this rose to 60 percent, compared to 70 percent pre-lockdown.
In the short to mid-term, we will still have that in-store/online mix of spending habits and most customers will do both. That's a big challenge for retailers: how do you think about each individual customer as an online and in-store shopper, rather than online and in-store shoppers as two distinct demographics.
Our research showed that around 75 percent of consumers actively state they are trying to minimize trips out of the house. On paper, this sounds like bad news for in-store, however, it provides its own challenges for ecommerce because 'out of the house' doesn't just mean going to the shops, it can also means avoiding long Post Office queues to return orders. Online retailers need to be aware of that and provide excellent end-to-end service.
We have been so inconvenienced over the last seven months that reliability is high on our list of needs. We don't just want free next-day delivery, we went our goods to actually turn up when we're told they will.
Competition online can also be fiercer. It's much easier for customers to compare products, brands, prices and service online than in-store, where retailers benefit from pretty much a captive audience.
What is the biggest impact we are going to see when it comes to Holiday consumer habits and how should retail respond to negate/maximize any behavioral changes?
What we've seen in the data is that it's those retailers who are most nimble that are doing best. If government guidance changes mid-December to say we can go to the pub and bubble in 12s, which stores will be first out of the blocks with Santa jumpers and partywear? And if we are allowed to celebrate New Year's Eve beyond 9:59PM, who's got the sequins ready to ring up at the tills?
What's the kick-back on the licensing sector – what does it mean for brands? 
Consumers view the licensing sector as an element of their [clothing] spend (it's an unconscious purchase). So it's more important than ever to understand your customers and to sell them the products they want and not the ones you'd like them to buy. You need to differentiate yourself. With licensed childrenswear, for example, featuring the right character may not enough. Some parents will want to see value, good workmanship and sustainable credentials, too. Offer all of these things, and customers – even when they are short of cash – will find it much easier to justify their spend.
Learn More
See the full session to learn even more. Registered Licensing Leadership Summit attendees can watch the presentation on-demand now. Those interested in attending the Summit can also still register for the event online.
Subscribe and receive the latest news from the industry Article
Join 62,000+ members. Yes, it's completely free.
You May Also Like
---