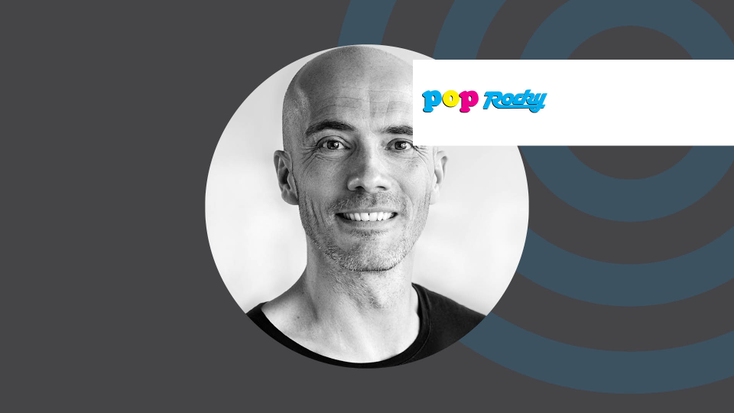 Christian Kallenberg, the new owner of Pop Rocky.
Pop Rocky
After Deborah Harry graced the first front cover of "POP Rocky" magazine in 1980, German youth culture had an iconic platform for music, news and all things pop culture. An amalgamation of 1970s titles "Pop," "Rocky," and "PopFoto," "POP Rocky" magazine became the height of teen entertainment. Its Golden Hammer Smurf awards were coveted among celebrities like Madonna and Roger Moore; its colorful, distinctive logo was seen on merchandise worldwide, and teens across Germany grew up with "POP Rocky" as their guide. That was until the magazine was discontinued in 1998 in favor of another title owned by the same company.   
After its discontinuation, the brand changed hands several times while remaining dormant before the former fan; now, the brand owner and publisher, Christian Kallenberg, bought the rights.  
"'POP Rocky' used to be the second biggest German language youth magazine in the 80s and 90s, selling up to half a million copies, every two weeks in the beginning, later weekly," says
Kallenberg. "I think it is fair to say the magazine hugely influenced the young generation back then. The strawberry logo was and still is iconic. You had to appear in 'POP Rocky' as an artist to be successful."   
The place of "POP Rocky" in German culture was undeniable for anyone growing up in the region across its peak, and it just took one fan to bring it back to life. Having worked on former kids' magazine "Yps," Kallenberg discovered a passion for reviving his childhood heroes.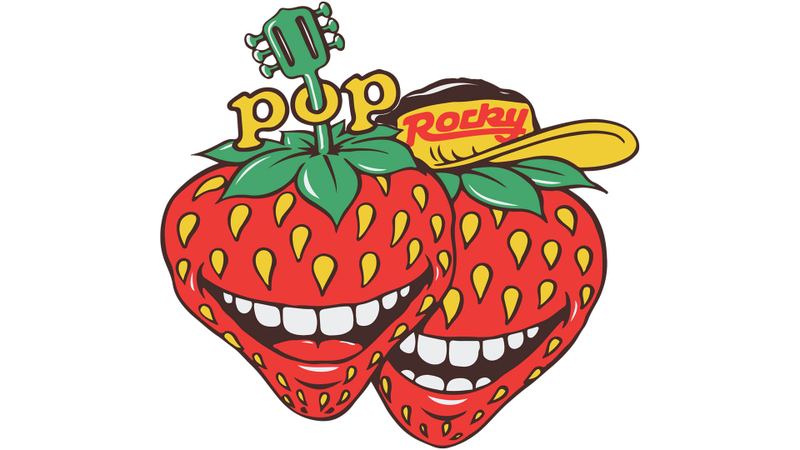 "A couple of years ago, I had the chance to relaunch another German former kids' magazine, called Yps," says Kallenberg. "The relaunch targeted the now turned adult kids of the past and was a huge success. The great thing was I was part of that target group, so I really enjoyed producing that magazine. So, when I stumbled upon the 'POP Rocky' rights, I knew what to do. I love it! Being the publisher of 'POP Rocky' is like a childhood dream come true!  
Of course, outside of personal connection, there is a valid reason for bringing an 80s icon back to the magazine racks of German retailers and ecommerce platforms, and that is the ongoing trend in consumer products, licensing and retail of nostalgia.  
"Retro and vintage have been a trend for quite a few years now, not just in Germany, and both are still going strong," adds Kallenberg. "Every successful TV show from the 80s or 90s is making a comeback, not to mention all the fashion sins from these decades that you see again nowadays in the streets of Berlin and other big cities. This is exactly where I see 'POP Rocky' as a lifestyle brand for the 80s and 90s that targets the original audience and the younger generation. So far, we've launched on-demand products like apparel and accessories. Currently, we're looking for the right partners to extend our footprint in those categories and beyond."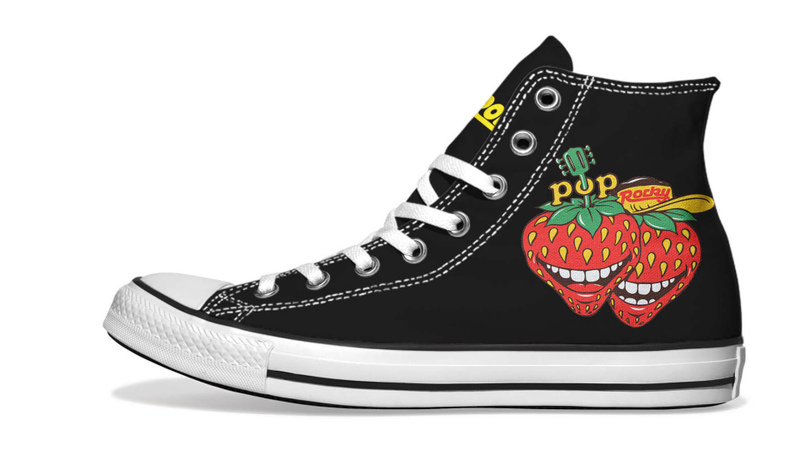 The bold colors, musical influence and signature style of an entire era are seemingly encapsulated in "POP Rocky" and, according to its new owner, tracking down the rights is the key to bringing a nationally adored brand to new multigenerational product partnerships. 
Read more about:
Subscribe and receive the latest news from the industry.
Join 62,000+ members. Yes, it's completely free.
You May Also Like
Loading..