How to Build and License Brands for Tween Girls
How to Build and License Brands for Tween Girls
Learn about licensing in the tween girls' community from Laura Nevanlinna, CEO and co-founder, Ferly in an exclusive interview.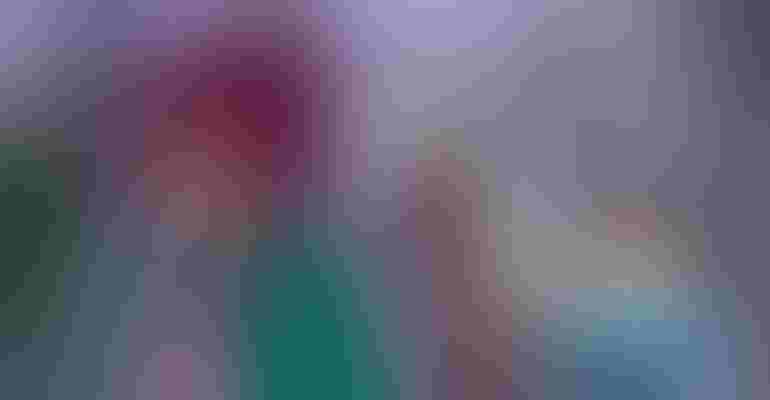 Laura Nevanlinna, chief executive officer and co-founder of Nordic licensing and brand agency Ferly speaks to License Global about helping brands grow in the tween girls' community, and what trends are behind the licensing market in Northern Europe.
License Global: First, let's talk about Ferly. What do you do and what are your leading properties engaging tween girls today?
Laura Nevanlinna: Ferly is a brand-building company that develops brands as both a content and agency partner. Currently we are working with gaming company Star Stable Entertainment on its brands in the tween girl market, including its "Star Stable Online" game and "Mistfall" animated series. We are serving as both the content development and production partner in animation, and as the publishing and global agency partner in licensing. We're also extremely lucky to represent L.O.L. Surprise and other MGA-owned tween properties in the Nordics.
How have you seen the modern tween girl market evolve and how would you describe its changes over the last 18 months?
Content has become an even stronger driver of tweens and teens' taste. During the pandemic more and more streamed series, films, games and short-form videos have become available to be consumed online. But it's not just any content that rises to the top of the pile; the most successful have been those with an element of sharing and of community. During the pandemic tween girls' interest and need to share experiences with their peers has become even more focused on the online. The rise of TikTok has allowed for tweens to really engage with the brands and content they like. So, a Netflix series isn't simply a driver of tween interest on its own, there needs to be an additional layer of digital engagement available as well.
Is there a particular art to engaging this market with licensed goods, and what should brands do when considering approaching today's tween girls?
I have true respect for the tween girl consumers of today. They want to make smart, educated choices and can see whether something is authentic from a mile away. Values such as environmental sustainability, equality and responsibility have become things even younger consumers recognize as important. For this reason, brands need to be transparent when creating programs in licensing. Being authentic also means joining forces with partners who are seen as current, interesting and carrying the relevant values.
Do you have a best-practice example?
The best examples are when the social and sharing elements are built in. Netflix's "Never Have I Ever" utilized TikTok in a super smart way. It was instantly authentic and interesting to fans.
How do these young girls spend their time and how do they dictate the actions of brands?
During the pandemic and even in a post-pandemic world the mobile and the online space are where things happen. Even when thinking of physical products, e-commerce is more and more relevant. This should give brands enough guidance on whom they should be operating with and in what ways. 
Brands are an extension of personality and a way to show one's values. You want to make your brand the one tweens and teens wish to be seen carrying, both online and offline. Having fun, viral content available is how to differentiate your brand. Tag-teaming with interesting and authentic digital celebrities can make a huge difference.
Does this change based on geography, such as the Nordic market against the U.K. market?
The world is so integrated that it's hard to see huge differences between markets. There are always local, home-grown brands and celebrities who provide aspirational value. I'd say the offline may be somewhat more relevant in Central Europe due to parental guidance at the tween age, whereas U.K. and the Nordics are very much smartphone "documenting our lives" kinds of markets.
What are you working on now that you're particularly excited about?
We are always super excited by all the brands we work with. Our partners are doing such amazingly interesting things and really embracing the multi-platform approach. So new digital openings are always so much fun. 
I guess one interesting project is Star Stable Entertainment's long-form animated series, "Mistfall," which our team is currently developing. Having worked on the short-form series (the prequel) we can really see how this longer series will take off. It's such a great extension to the brand and a universe. And as the original Star Stable brand is seeing licensing traction, we recognize that "Mistfall" also has huge licensing potential.
Subscribe and receive the latest news from the industry Article
Join 62,000+ members. Yes, it's completely free.
You May Also Like
---