Brands to Wave the Red, White & Blue
Brands to Wave the Red, White & Blue
]> Classic brands take on more meaning for '02 Brands we all know and trust are leaping from their familiar categori ]>Classic brands take on more meaning for '02 Brands we all know and trust are leaping from their familiar categories to new ones, reshaping the brand licensing business.Products such as Cracker Jack peanut brittle (licensed to American Brittle), Jeep baby strollers (Kolcraft) and Coca-Cola barbecue tools (Acme) are helping brand marketers realize their goals of brand extension and incremental sales and profits."The priority is to extend our brand and obtain brand presence," explains Susan Feeley, director, North America licensing, Coca-Cola (Atlanta). Coke, with $1 billion in retail licensed sales, considers licensing a tool to further expose the company's core soft drink product, the No. 1 consumer brand in the country, according to Interbrand (New York) and other brand surveys. "We always look for new places to go that either the soft drink brand isn't or the licensing isn't. This is our strategy: to continue to reach consumers," declares Feeley. Coke has 115 licensees in North America and 320 worldwide.In 2002, Feeley looks to develop opportunities in toys and home, and to secure new distribution channels. In 2001, Coke introduced bath products (Springs) and bolt fabric (Spectrics Fabric) at Wal-Mart. Coke's fashion program (Fashion Box) in Europe isn't fully developed yet; therefore, there are no immediate plans to bring it stateside.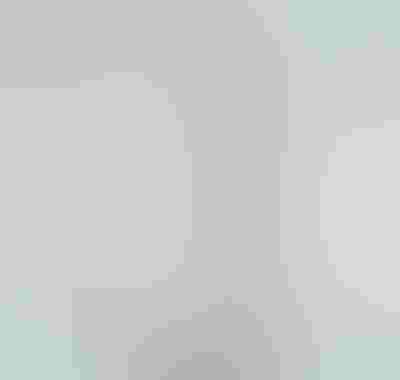 The softening economy has taken its toll on the nation's top licenses, as evidenced by Interbrand's chart. But overall, brand licensing accelerated markedly in 2000, as the lack of star quality entertainment and fashion properties permitted corporate brands lots of elbow room. Retail sales grew to $32.6 billion from $27.8 billion a year ago, License! research shows.While no company wants to make hay of the current terrorist crisis, brand marketers are uniquely positioned to benefit. Classic American brands provide comfort and consistency to hesitant shoppers, especially those hit with patriotic fever."If consumers are shopping, they will be shopping for the tried and true, for the classics," observes Helen Prial, VP Timex Licensing Corp. (Middlebury, Ct.). While Timex will not appreciably adjust its business strategy in light of world events, like others it will monitor consumer sentiment so as not to offend. In 2002, Timex will seek opportunities in hard goods, possibly appliances and PDAs. In 2001, Prial says Timex benefited from Westclox's demise - assets sold to Salton, a Timex licensee - giving Timex products more retail space. Also, Timex's Expedition brand is poised to roll out small leather goods (RGA Leatherworks) in 4Q.Brand building is not the sole domain of licensors; retailers have made it a priority. Target has taken a lead role with both its TV and print campaigns, especially the new color promotions - one in brown hues for such brands as Hershey's, and another in red, featuring Coca-Cola, Pringles and Iams. Frances Alvarez, account executive, Nancy Bailey & Associates (Coral Gables, Fla.), says 2002 is full of possibilities. Nancy Bailey, a licensing agency that specializes in consumables, is developing a licensing program for Star-Kist tuna, part of its portfolio of brand programs. So far, Funko is making a Charlie the Tuna collectible bobbing head doll, Logotel signed on for Charlie T-shirts for young men, and licensees are sought for food, housewares and toys. Logotel also is developing a line of Hawaiian Punch T-shirts and young men's tees for Quaker cereal brands Cap'n Crunch, Quisp and Life. Franco Manufacturing will launch a line of Wonder Bread Junior bedding this month and Nancy Bailey & Associates is looking to expand the brand name into housewares.Brand expansion is at the root of the Jeep licensing program, administered by the Joester Loria Group (New York). The brand's successful introduction into the juvenile products arena, via Kolcraft, has helped catapult the brand into a host of new categories. The latest is fashion denim with a Teflon finish, called Jeep Outdoor High Performance Denim. Introduced at the MAGIC show in August, an initial line of jeans ship late for holiday, says Debra Joester.Another growth category for Jeep is bicycles (Cycle Source), out three years now, and electronics (13 skus merchandised in 8 ft. at Target). Joester Loria also represents Parents magazine for licensing, and has taken the program from 8 ft. in 260 Target stores to 8 ft. in all Target locations. New Parents licensed categories include infant safety (Safety First), infant plush/rattles/teethers (Prestige) and books (Learning Horizons).
Subscribe and receive the latest news from the industry Article
Join 62,000+ members. Yes, it's completely free.
You May Also Like
---