Brands in Cyberspace
Brands in Cyberspace
For brand holders and licensing agents alike, marketing on the 'Net is key to their business. Marketers long have been battling for consumers' attention, with multiplatform advertising playing a large rol

For brand holders and licensing agents alike, marketing on the 'Net is key to their business.

Marketers long have been battling for consumers' attention, with multiplatform advertising playing a large role—think radio, print, and TV—but the advent of the Web has opened up a global playground, of sorts, which, if used strategically, can drastically increase a brand's viability. According to a new survey sponsored by the American Marketing Association and independent firms Luth Research and MiresBall, Web and interactive initiatives were deemed the most valuable for brand communication, behind only word of mouth. But to a large extent, the two work hand in hand. The Web is familiar teenage territory, and, as a general rule of thumb, teens will talk, so if you're going to launch your brand into cyberspace, it had better pack the right amount of punch.
Keep It Real
So, it's little surprise that automaker General Motors Corp. looked to celebrities and the Web in an effort to turn around U.S. consumers' less-than-flattering perception of the brand. The strategy included spots on YouTube; a car cameo in Gwen Stefani's music video for "The Sweet Escape," featuring a camera cutaway to GM's Chevrolet Tahoe; and a paint partnership with Jay-Z in which the rapper created a special blue color for the Denali SUV.
But bad products can't be saved by good buzz. One way to regulate your brand online, says Sherikay Perry, licensing agency United Media's Iron Chef America brand manager, is to make sure you start out with a strong brand identity, so marketing on the Web is not taken out of context."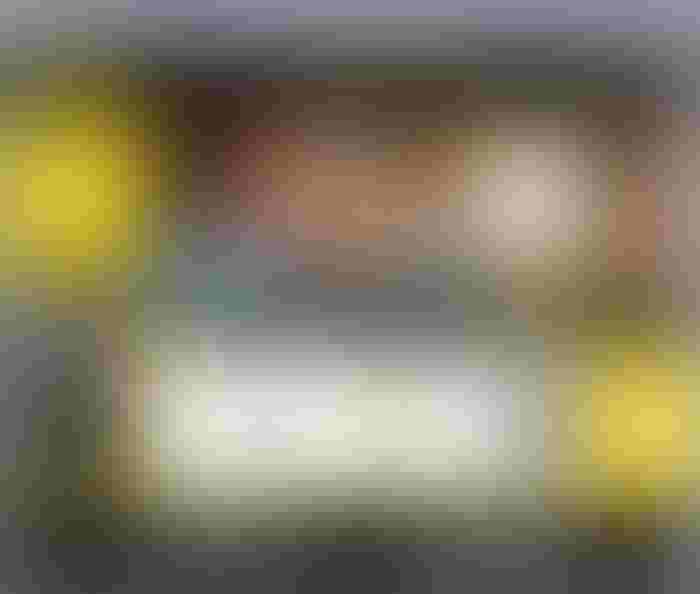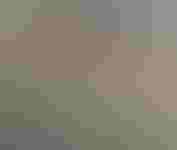 Consumers are smart, adds Brand Sense Partners Director of Business Development Austin Katz, so "you need to make sure both your offline and online marketing voices are aligned. One thing some companies have done is to attempt to reposition their brand differently on the Web. Because of the integration and crossover between on- and offline, brand managers and licensors (and their agents) must maintain a consistent message to consumers." The Stanley Works, for instance, isn't going to slap its brand on YouTube or other youth-oriented sites. According to the company's director of corporate marketing services, Scott Bannell, "We view the Web as a place to help users research, reference, and find our products to purchase. There is a corporate site, as well as 25 product sites with information on 50,000 products, but we always stick to helping consumers find and learn about our products." As a result, Stanley focuses heavily on key word searches, store locators, and online sources, rather than flashy animation.
GM, for its part, has run into consistency problems in the past, including a fair amount of negative Internet commentary over a video clip that surfaced last fall on YouTube showing Tiger Woods filming a TV ad for Buick. GM produced the 60-second clip, but tried to pass it off as a bootlegged video leaked on the Web, complete with grainy images, muffled audio, and unsteady camera work.

But while you certainly don't want to flat-out mislead the consumer, both the platform and the audience are key to tailoring brand marketing. Of course, it is vital to retain the brand's essence in that message, but brands have multiple personalities often offering products and marketing platforms developed for different demographic groups. In the case of certain brands, such as Audi, adding more digital and experiential offerings to the marketing mix is seen as critical to unifying its brand identity. Audi of America Executive Vice President Johan de Nysschen recently voiced his frustration over Audi's inability to break into the ranks of America's top luxury brands, as it has done in other parts of the world. As a result, the automaker has challenged its online agency, Factory Design Labs, to take advantage of the anything-is-possible landscape of the Web. "Our goal," adds a company spokesperson, "is to drive the digital lifestyle and allow our prospects and customers to be even more involved with our products, as well as demonstrate our product superiority."
Global Hits
For many marketers, the question of global reach remains a difficult one, especially, says Brand Sense Partners' Katz, for brands such as Dodge that traditionally have been distributed only in North America. "In 2006," he says, "DaimlerChrysler expanded the Dodge brand internationally with the launch of the Caliber. As a result, Dodge is now an international brand. In all honesty, the global challenge is happening now. In overseas markets, brands compete with different brands, and consumers are much less homogenous. Therefore, international Web marketing requires some regionalization in order to effectively communicate to different types of key consumers. This directly translates to licensed product, which has a bit more flexibility to vary in its distribution channels, pricing, and product mix across multiple countries."
"Perhaps the biggest challenge is that all of our brands are not distributed in every global market," says John Kerr, director of market services and licensing, Just Born, Inc., which owns three candy brands—Peeps, Mike & Ike, and Hot Tamales—for which Lisa Marks & Associates, Inc., has developed successful licensing programs. According to Kerr, each of these brands boasts its own Website, all of which link back to Just Born's corporate site. The branded sites currently offer varying levels of interactive engagement for consumers, based on the brand's personality and target demographics. "We now have a presence in more than 55 countries worldwide among our brands," he says, adding, "As our global distribution continues to grow, our brands will not only become better recognized throughout the world, but consumers will have tried them and will be more familiar with them."
From an online perspective, continues Kerr, "we also believe in providing 'local' connections to our brands. For example, our Mike & Ike brand is now in distribution in the UK, and we recently launched a new branded Website— www.mikeandike.co.uk—to better speak to consumers in that part of the world. It was designed by an agency in the UK to best connect with that audience."
While international remains a challenge, says Debra Joester, president and CEO of The Joester Loria Group, she believes change will come quickly. "The cost of translations, the issue of trademark ownership in countries around the world, and certain cultural differences must be considered." However, she notes, "opinion leaders around the world already use the Web to spot new trends, allowing brand owners to build buzz with early adopters via the Internet."
Avoiding A Fake
While the Web offers brands a global audience, it is not without its downside. "We have found a number of infringers online," says Joester, "but while it's easier and cheaper to become an online store than a brick-and-mortar store, online infringers are easier to find."
According to Bradford Licensing Senior Vice President Michelle Minieri, the agency uses security systems to lock controlled areas of its site for limited access approved by its staff, and regularly screens the marketplace to locate infringers and clean the market. "Our clients," she says, "release limited information on their brands until it is certain the news will not adversely affect their business or identity in the marketplace."
Because the Web is a very open, social medium, it can be challenging to maintain or regulate brand identity, agrees Just Born's Kerr. "Peeps is an example of a brand that has a huge, loyal consumer following. We created the first 'official' Peeps Website almost 10 years ago when we realized consumers were posting their own sites. At that time, there were at least 36 'unofficial' Peeps Websites that had been created by fans of our brand. Today there are more than 250 unofficial Websites. We offer the official site and monitor the Web to make sure the sites others have created are not offensive or damaging to our brand."
Ultimately, says Joester, "we must accept that we are moving into a digital age where consumers have enormous power. Inviting them into your world and letting them participate is far better than rigidly managing a brand. Customization by consumers and consumer interaction already has been adopted by leading brands. YouTube and other sites have shown the power of today's Web-savvy consumers, and we are just beginning to experience a revolution where consumers increasingly will control the space and the message."
This actually may be good news for the licensing industry. "From our vantage point," says Mickey Marks, managing director of Lisa Marks & Associates, Inc., "we look at spontaneous user-generated online activity as a reliable indicator of the potential success of licensed brand extensions. If consumers demonstrate the energy and enthusiasm to organically imagine and create new ways of engaging with the brands they love through Web-based activities, then the emotional connection necessary to elevate the brand into a world of new opportunity has been established, and successful new product applications can be realized. In many ways we can trace the ongoing success of the Peeps licensing program, as well as Mike & Ike and Hot Tamales, to the online activities of the brands' many fans, who continually fuel our programs with new ideas and interesting product applications."
Web Watch
Jeep currently is supported by Jeep.com; JeepGear.com; e-store GSI; Jeep enthusiast sites; and YouTube, which features Jeep ads and videos from enthusiasts. E-stores also have helped promote awareness and sales for the footwear, juvenile/baby, home décor, and outdoor categories.
Pepsi, meanwhile, is backed by dedicated e-store PepsiStyle.com, various Pepsi-sponsored events, MySpace and Pepsi Clothing events, a Yahoo partnership with Pepsi Smash, and lots of YouTube presence.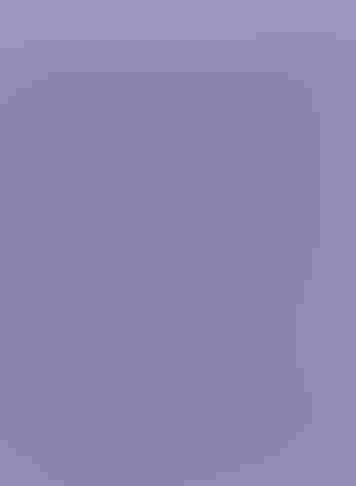 Bradford is further discussing MySpace, after watching client Happy House experience success via the site. "For our fashion brands," says Michelle Minieri, "we have been evaluating different related sites and outlets on the Web in conjunction with the top style Websites of the moment. For all brands, the online store is becoming increasingly more attractive due to limited shelf space in brick-and-mortar locations. Once logistics have been finalized, we believe most brands will offer this option for their licensed products around the globe."
Consumers can visit two Websites that provide product and service information for motorized products distributed by Yamaha Motor Corporation, USA—www.yamaha-motor.com and www.starmotorcycles.com. These Websites are the go-to source for Yamaha motorized products, providing in-depth product features, specifications, photo galleries, video, finance offers, parts and accessories catalogs, dealer information, owner manuals, and more. In addition to the comprehensive company Websites, Yamaha also communicates with owners—and potential owners—via opt-in e-mail. Customers are kept up to date on the latest product innovations, accessories, special offers, and events.
According to United Media's Sherikay Perry, the Web has provided a vehicle that allows consumers to be much more interactive with the Iron Chef America brand, encouraging fans to submit their own competitions, several of which Food Network airs on its site.
McDonald's reached out to the YouTube generation with a public relations promotion designed to build awareness for its newest offering—a honey mustard chicken sandwich wrap with grilled or crispy chicken. The "It's Your Break" campaign served as an online talent search that offered consumers a chance to be discovered and promoted on YouTube by McDonald's. The chosen director's video (unannounced as of press time) was shown on YouTube's home page February 19. This comes on the heels of last year's promotion in which McDonald's posted "Webisodes" on YouTube to support its Filet-O-Fish sandwich.
CareerBuilder.com launched Age-O-Matic.com, a site where consumers can upload a photo of themselves or someone else, alter the image in a way that ages the person around 50 years, and pass the result on to others via e-mail. The Age-O-Matic site also lets consumers marry their voice with the image in the e-mail.
During last month's American Idol season six premier, M&M promoted the "character creator" on its new BecomeAnMM.com site. Consumers can create, in Mr. Potato Head fashion, a likeness of themselves as an M&M character by digitally sticking different eyes, hair, mouths, glasses, and more on an M&M. There are around 27 million possible combinations for the character that then can be e-mailed.
OfficeMax took a similar approach with its holiday promotion. ElfYourself.com encouraged consumers to upload their photo and watch their face appear on a dancing elf, before e-mailing it to others.
Missourians rallied behind their beer of choice by voting for their favorite of three local brews as part of Anheuser-Busch's "You Choose It. We'll Brew It." campaign. Launched September 25, 2006, adult Missouri residents had the opportunity to go to www.originalbeers.com to vote for, and elect, a new craft beer for the state of Missouri and select surrounding areas. The winner, Mule Kick Oatmeal Stout, now is available only on draught at local bars and restaurants.
Subscribe and receive the latest news from the industry Article
Join 62,000+ members. Yes, it's completely free.
You May Also Like
---