Brand New Approach
Brand New Approach
]> Brand Licensing unveils new features in October. In the promotion of brands, the word "new" has something of a checkered history. In the &

]>Brand Licensing unveils new features in October.

In the promotion of brands, the word "new" has something of a checkered history. In the '70s, for example, a well-known confectioner landed itself in a spot of bother when it rebranded a popular chocolate bar, describing it as a "new size." The bar was, indeed, a new size: It was smaller than the previous version. A court decided the confectioner had stated the truth, and, therefore, did not, in fact, commit an offense. The court of public opinion, however, dissented. But there is no possibility of such disappointment with the "new" Brand Licensing. The 2006 event has new dates, a new venue, new major exhibitors, a new interactive "Licensing Experience," a new service known as "Match-Meet-Connect," and a new service for retailers attending the show with the introduction of a retailer lounge.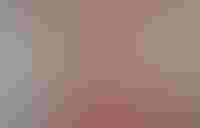 Advanstar Communications Event Director Jessica Blue says, "The change of dates came about to avoid the UK schools' half-term holiday. Many exhibitors and visitors felt strongly that taking the show out of the school holidays would make it easier for them to attend, so for that reason we began looking at alternative dates, finally settling on October 4 and 5. London's two highest-profile exhibition venues are Earls Court and Olympia," opines Blue. "We decided to move from Earls Court to The National Hall, Olympia, because the latter was able to offer us the space and facilities we needed to build the interactive elements of the Licensing Experience, as well as business suites." The Licensing Experience debuts at Brand Licensing 2006, and is described by Blue as "a new and innovative visitor attraction designed to bring brands and properties to life." A Live Events Stage allows exhibitors to showcase their apparel and host character appearances and stage demonstrations. The Screening Suite is a cinema inside Olympia. Film studios, including Disney, Sony, Twentieth Century Fox, and Warner Bros., will be able to invite guests to viewings of exclusive screenings, trailers, and licensing opportunities for forthcoming releases. Although attendance is by invitation only, the screenings' schedule can be viewed in advance at www.brandlicensingexpo.com, and Blue promises, "the stage timetable will be uploaded closer to the show." The Licensing Experience also includes the Advice Center, which, although not new, will "be double the size of 2005," reveals Blue. The Advice Center is an area where visitors can avail themselves of free advice from a cross-section of industry experts on a range of topics, including intellectual property law, accounting, design, royalty collection, and product and patent development. Firms offering free advice this year include PriceWaterhouseCoopers, The Patent Office, Halliwells, 4T2 Multimedia, Counterpoint Systems, Film Vision Redd Solicitors, and TES Consulting Limited. Also not new, but says Blue, "a feature that should not be missed," is the Seminar and Workshop Program (introductory licensing seminars will be held October 3 at The Roof Gardens, Kensington, London, while the remaining seminars will be held October 4 and 5 at The National Hall, Olympia, London). "There really is," she insists, "something for everyone. For those just starting out, I recommend the LIMA UK introduction October 3." Booking for this program can be done online, and Blue recommends an early visit to the Website, as "last year's program featured numerous sell-outs." The new Match-Meet-Connect service is designed to maximize opportunities for effective, relevant networking for both visitors and exhibitors. When registering online, visitors are asked to declare their specific areas of interest. These then are matched with exhibitor categories, generating a pop-up with a list of recommended exhibitors tailored exactly to each visitor's requirements. Visitors then can click on links to find out more about each exhibitor and contact them online to arrange a meeting. Yet another innovation bowing at the 2006 event is the Retailer Lounge. "The purpose of the lounge," explains Blue, "is to give retailers a place where they can hold team meetings following discussions they may have just had with licensors on the floor. We also wanted to give them somewhere they can take a break from the busy aisles, sit down, and grab a cup of tea before returning to the fray." Blue, and her group marketing manager, Helen Woodbridge, spent two months during the summer meeting with retail buyers in an attempt to ensure that Brand Licensing satisfies all their needs, because, as Blue acknowledges, "the Brand Licensing team recognizes the importance of attracting quality retailers to the show, and understands they are integral to the show as a whole." The introduction of the Retailer Lounge was one result of the feedback derived from these meetings. Another result of the consultation exercise is the appointment, effective for the three months immediately prior to the show, of Helen Bartlett as retail relationship manager. She will be available to answer any questions retailers might have. Anyone wishing to avail themselves of this service should contact her at +44 (0) 20 89 56 26 70. The last new feature at this year's show is the Licensing International Pavilion. "This," says Blue, "is co-hosted by our sister show, Licensing International, and is for Licensing International exhibitors that wish to participate in Brand Licensing to capitalize on the European market." In addition to new features, Brand Licensing 2006 will see some new exhibitors, including Nickelodeon & Viacom Consumer Products. "We recognize Brand Licensing as a staple industry event able to attract a growing number of licensees and retailers," says Trudi Hayward, senior UK licensing director, Nickelodeon & Viacom Consumer Products. "For this reason, we have supported Brand Licensing for the last few years in a sponsorship capacity. But this year, we decided to exhibit on the floor for the first time to reflect our growing UK and European business, as well as the high-profile portfolio of properties such as Dora the Explorer and SpongeBob SquarePants."In making this decision, Nickelodeon & Viacom Consumer Products joins an A-list of top-line brand management companies exhibiting on the floor of Olympia this October. At press time, 140-plus exhibitors had signed up, including HIT Entertainment, BBCWorldwide, Disney Consumer Products, Sony Consumer Products, Warner Bros. Consumer Products, 4Kids International, Jetix, and Mattel Brands Consumer Products.
Subscribe and receive the latest news from the industry Article
Join 62,000+ members. Yes, it's completely free.
You May Also Like
---