10 Minutes With … JRA, RWS Global on Combing Operations and Creative for a Strong Licensing Program
10 Minutes With … JRA, RWS Global on Combing Operations and Creative for a Strong Licensing Program
Ahead of Brand Licensing & Innovation Summit (B&LIS), taking place in New York City Nov. 2-3, Mark Amos, executive vice president, JRA, RWS Global, spoke with License Global about how RWS Global sees itself as a convener, purposely creating the experience to deepen visitors' emotional connection to the brand and inspire a lifelong affinity, among other topics.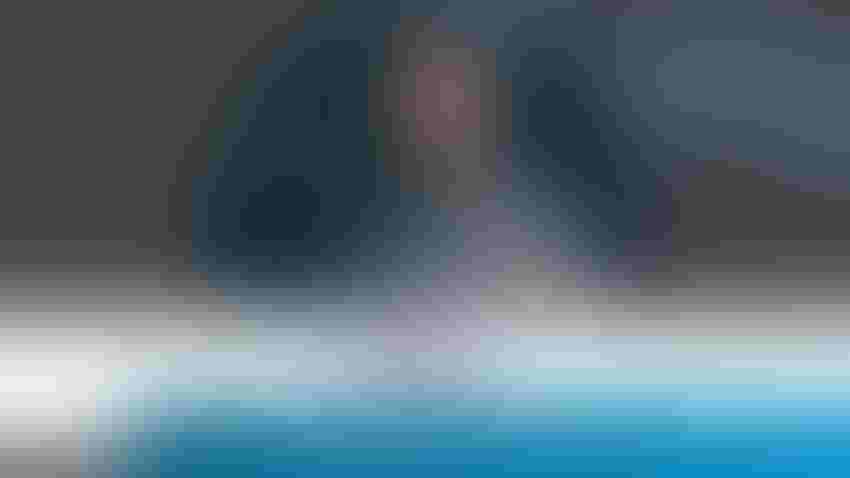 JRA, part of RWS Global, provides visioning, master planning, design and implementation services for clients around the world. Throughout its 35-year history, JRA has collaborated with some of the biggest brands in the world, including Campari, Coca-Cola, Cartoon Network, Crayola, Ferrari, Hasbro Lionsgate, Nickelodeon, Sanrio, SONY and Warner Bros.
Mark Amos joined the studio in 2004 as a designer and has since had the pleasure of delivering and leading over 50 projects, from cultural destinations to theme parks to children's museums to branded attractions. Currently, Amos serves as executive vice president, and leads the studio both creatively and operationally.
License Global: What drew you to speak at B&LIS this year? 
Mark Amos: Several of my colleagues have attended Licensing Expo in Las Vegas over the years, and they have always returned impressed with the quality and breadth of the brands, leaders and information they encountered. What can I say? I had FOMO! So, I was thrilled to be asked by Licensing International to present at B&LIS this year alongside my friend and colleague, Daryl White, of Falcon's Beyond. I've known Daryl for almost two decades, so in addition to case studies featuring some of the world's biggest brands, attendees can expect plenty of witty Q&A banter.
Can you speak to the leading challenges the industry is facing right now?
Keeping up with the pace of technology is a never-ending challenge. Luckily at JRA we have frequent technology tutorials and innovation workshops to ensure that we are staying on the pulse of what's next. We also identify, recruit and hire team members with a wide range of skills, from visual communications to architecture to 3D design, and we have a deep bench of creators from RWS Global's other subsidiaries to play with. By sourcing for team members with varied experiences and pushing collaboration in everything we do, we also push the boundaries of what we are capable of. We can then address not only the ever-changing technology challenge but also the labor shortage challenge so many of our colleagues are facing.
What trends are you noticing in the brand and licensing industry?
The two biggest trends I'm seeing are immersion and convergence. It's not enough for a brand to present itself to a consumer. That consumer needs to feel that they are an integral part of the experience. You achieve true immersion through personalization, which makes the consumer feel the experience has been created just for them and that they have agency to choreograph how they interact with your brand.
As far as convergence – I think Barbie taught us all this year that brands are everywhere. From built environments to apps, TV shows, merchandise and games, the lines between experience types have never been blurrier. That means the more you can increase the quantity and variety of touchpoints with your brand over time, the more your brand becomes irresistible to the consumer.
Location-based entertainment (LBE) is a great way to stoke that irresistibility, and the different types of LBE models will be the bulk of our session discussion. The brand may be the physical souvenir, but the LBE experience is the emotional one, so how can we manipulate those emotions to the benefit of visitors and brands alike?
What do you hope to walk away with from B&LIS?  
Since our session is structured as more of an interactive discussion, I am hoping to learn as much from the attendees as they do from us! I also look forward to introducing RWS Global's breadth of services to potential clients and partners – so not just JRA's master-planning and design expertise but also the merchandise, show production, music, media and audiovisual capabilities of our fellow subsidiaries. There are endless possibilities for a single brand to be represented cohesively across a range of mediums, from a physical space to an AR app to an animated series to a bespoke retail product, and we're excited to be part of all of those conversations.
But in the grander scheme of things, I want to continue to educate attendees that, regardless of the model it takes, LBE is the future of brand engagement. Purchasers no longer want to be passive observers, they want to be ambassadors, change agents and influencers. What we need to do collectively is unlock LBE's limitless potential to invite interaction, incite emotion and inspire consumption.  
Subscribe and receive the latest news from the industry Article
Join 62,000+ members. Yes, it's completely free.
You May Also Like
---