Brand Licensing Europe Kicks Off Its 15th Year
Brand Licensing Europe Kicks Off Its 15th Year
Brand Licensing Europe is kickingoff its 15th event with a new show layout and more focused brand presentation for attendees.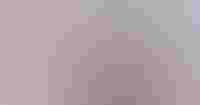 Brand Licensing Europe is kicking off its 15th event with a new show layout and more focused brand presentation for attendees.
Produced by Advanstar Licensing, Brand Licensing Europe is the foremost pan-European intellectual property marketplace, showcasing more than 2,200 brands from over 280 top-tier brand owners. The event takes place at London's Olympia, Oct. 15-17.
The 2012 show was the most highly attended event to date, with a 23 percent increase in total visitors, a 14 percent increase in retail attendance and a 17 percent increase in European attendance over the previous year. BLE 2013 promises to be another year of lively business, cementing the show's reputation as the top event for the European licensing industry.
Click here to view a full list of BLE exhibitors.
Click here to view the Licensing Academy schedule.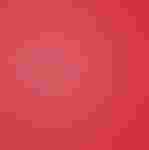 New Show Layout
Now in its 15th year, the BLE event is only increasing in size and scope in 2013.
BLE has a new floor plan this year, dividing the show into three distinct zones: Brands; Art, Design and Image; and Character and Entertainment. The new layout will enable a more focused visitor experience.
The Character and Entertainment area will remain on the ground floor of Olympia's Grand Hall, as it has done in the past. Moving upstairs to the newly renovated Upper West Hall will be the Brands section. A dedicated Art, Design and Image area will now be housed on the venue's gallery level.
Darren Brechin, event director, BLE, says that each of these three new areas will allow visitors to navigate the show floor more effectively. The areas will have simple, yet effective, branding techniques, says Brechin, and two new staircases have been added to allow for better attendee flow upstairs from the ground floor. A tailored marketing program also complemented the new distinct areas and was targeted to reach a wider and more diverse audience than ever before.
Other new features to the show floor include the Brands Bar and meeting place, the Brand Experience Theatre and a new Art and Design café.
Once again the Advice Centre will be populated by companies offering specific services to the licensing industry, and the Screening Suite will also play a significant part in the show again this year.
Exhibitors
Strong organic growth of exhibitors and exciting new names on the show floor this year can be found, including such industry-leading companies as Rovio, Automobili Lamborghini, Playboy, Major League Baseball, The Royal Mail, Discovery Enterprises International, WWF U.K. and the Pokémon Company.
Character and Entertainment exhibitors include The Walt Disney Company, Turner CN Enterprises, Nickelodeon & Viacom Consumer Products, BBC Worldwide Consumer Products, Warner Bros. Consumer Products, Copyright Promotions Licensing Group, DreamWorks Animation, Aardman Rights, Fox Consumer Products EMEA, ITV Studios Global Entertainment, Live Nation, Mind Candy, Random House Group, Russian Animation Association, Hasbro Brand Licensing and Publishing, SEGA Corporation, Walker Books and the principle agencies in the European licensing business.
Art, Design and Image exhibitors include Belle & Boo, Fatina Dreams, Helz Cuppleditch, Lemon Ribbon, Advocate Art, Two Little Boys, Vicki Thomas Associates, April Rose Illustration, Kate Knight, Budi Basa, Petite Frite for Kids, PIM Pimlada and WIDE-SIDE.
Consumer brands being exhibited include Coca-Cola, adidas, Nike, Chupa Chups, Jelly Belly, Budweiser, JCB and Aquascutum.
High-profile heritage and non-profit brands include The National Trust and the Victoria and Albert Museum. Manchester United, Real Madrid and the NBA will square up with Slazenger and the Royal Ballet. BLE also welcomes confectionery hero, Chewits, and the legendary guitar brand, Fender, for the first time this year.
Brand Licensing Europe is a comprehensive destination for the inventive and authentic world of heritage and museum licensing, as well. New exhibitors such as the National Portrait Gallery and the National Museum of Northern Island will join long-standing exhibitors such as The Royal Opera House and The Science Museum Group.
Click here to view a full list of BLE exhibitors.
The Licensing Academy
Sponsored by License! Global, the Licensing Academy offers visitors nine free seminars over BLE's three days. These sessions are an opportunity to get valuable tips and insight from industry experts on a wide range of licensing topics and trends.
The keynotes will be among the highlights of BLE. Two are scheduled during the duration of the event. The first keynote, "How Rovio Disrupted the Entertainment Industry," will be given by Rovio's Jami Laes, executive vice president, gaming, and Naz Cuevas, senior vice president, global licensing. Visitors to BLE 2013 will be able to hear what lies behind Rovio's No. 1 brand, Angry Birds, and what keeps it continually relevant, what adventures there have been along the way and its vision for the future.
The second keynote will be delivered by Dr. Ulrike Gutzmann, Volkswagen archivist. The presentation, "Milestones and Magic–The History of Volkswagen," will utilize archive material to tell the story of how Volkswagen evolved from its beginnings as a car manufacturer in the North German countryside to a global player with 12 brands and more than 100 factories on four continents.
For the full program of speakers and subjects, see "The Licensing Academy 2013". The keynote presentations are free to attend.
Click here to view the Licensing Academy schedule.
The Retail Mentoring Programme
BLE's ground-breaking Retail Mentoring Programme began in May with 50 buyers from top retailers including Boots, BHS, John Lewis, Lakeland, New Look, Sainsbury's and Tesco taking part. During the Programme, buyers take part in workshops and seminars and shadow a licensor. The Programme culminates in the buyers' attendance at BLE.
BLE event director Brechin says retailers have been very responsive to the Programme this year.
"Retailers see the value of licensing very clearly now," he says. "Understanding our business helps them to make stronger decisions so they are keen to help junior buyers and buyers who are new to licensing get to grips with the way the licensing industry works."
"We have joined the Programme as BHS Childrenswear is looking to increase its mix of licensed product," says Caroline Scott, senior buyer, children's nightwear, BHS. "It is, therefore, important that there is a greater understanding of licensing at all levels to ensure we ultimately buy great licensed product."
For more information about the Retail Mentoring Programme, the Licensing Academy or to register for BLE, visit www.brandlicensing.eu.
Click here to view a full list of BLE exhibitors.
Subscribe and receive the latest news from the industry Article
Join 62,000+ members. Yes, it's completely free.
You May Also Like
---