Smiley Brings Even More Smiles 2
Smiley Brings Even More Smiles 2
Smiley Company is planning a kids' TV series based on the iconic yellow emoticons that the world knows so well.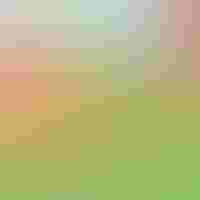 Smiley Company is planning a kids' TV series based on the iconic yellow emoticons that the world knows so well.
This article first appeared in the October issue. To view it as it appeared in print, click here.
Smiley Company chief executive officer Nicolas Loufrani is clear that, while he has long wanted to extend the brand's reach from tween lifestyle to include children's entertainment, the timing is finally right thanks to the extraordinary range of talent that has come together to make "Smiley Kids," which he predicts will be just as iconic as the smiling yellow symbol known around the world.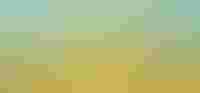 Key to persuading Loufrani that the moment had finally arrived to develop "Smiley Kids" into a television series was Philippe Soutter, president, PGS Entertainment. As the distributor of "Alvinnn!!! and the Chipmunks," "The Little Prince" and "Iron Man," PGS certainly comes with a reputable track record, as do animators OuiDo!, whose credits include "Sonic," in addition to having also worked on "Alvinnn!!! and the Chipmunks."
"For me, the big motivation behind the decision to finally greenlight this project is that I trust Philippe to enshrine 'Smiley Kids'' credibility and to faithfully follow its subject of emotional intelligence and happiness," says Loufrani.
The series will focus on the development of children's emotional intelligence (or EQ), although script editor Theresa Plummer-Andrews, another of the impressive talent lined up behind the series, whose personal credits include "Postman Pat," "Teletubbies" and "Bob the Builder," is keen to stress that "'Smiley Kids' is, first and foremost, an entertainment series–kids can smell preaching a mile off and they hate it."
The decision to gently steer children toward education is a deliberate and practical one, says Loufrani.
"There will be no curriculum attached to the show, and so there is no possibility of clashes with official curriculums anywhere in the world," he says.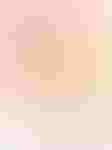 Responsible for this aspect of "Smiley Kids" is the renowned professor of emotional psychology at University of California, Berkeley, Dacher Keltner, who also worked on the recent Disney•Pixar movie Inside Out and whose work was influential in the recent redesign of the Facebook emoticons.
Defining EQ as, "the ability to read other people's emotions effectively and describe one's own emotions with nuance," Keltner goes on to describe it as "perhaps the most important skill to develop through life."
Both Keltner and Plummer-Andrews agree that the series' target age demographic, what Plummer-Andrews describes as "the sweet spot," is 4- to 7-year-olds. Known for its commercial potential, these years are also a crucially important stage in a child's emotional development.
"It is a vibrant period in which children start inquiring and using language in rich and complex ways to describe other people's mental states," says Keltner.
The series will focus on a wide range of emotions including confidence, frustration, fear, joy, sadness, embarrassment and thought. It will do this through the antics of five children and their two adult supervisors and will be set on a city farm, the first preschool series to take place in such a location (as far as the team is aware). Each of the series' characters has a distinct personality that will allow for the interplay of different emotions in all sorts of situations.
The characters are:
Sammy is smart, inquisitive and a bit of an explorer. He is always taking things to pieces to see how they work and then putting them back together again–although not always in a way that leaves them working.

Sunny is very enthusiastic and impulsive, which can sometimes lead to difficulties.

Suzy is the youngest of the group and is cute, impish and perceptive. She also really loves animals.

Shelley is eco-friendly and always finding new uses for things and up-cycling them. She is prosaic, yet kind, and has quirky ideas such as making perfume from asparagus.

Stevy is warmhearted and kind. He is full of ideas–mostly bad ones–but that doesn't matter because he always has plenty more where they came from!
Plummer-Andrews is clear that the interaction of the kids with the adult characters, Sydney and Sally, is very important, as is the creation of scenarios in which they are forced to recognize their emotions and learn how to deal with them.
"Smiley Kids" is planned as a 52 × 11-minute series scheduled for release in the Q1 2017, and is targeted to both boys and girls, which Plummer-Andrews says is unusual.
Lori Heiss, global brand director, Smiley Company, sees this as a big positive for the series among retailers.
"Retailers are very keen on the prospect of having 'Smiley Kids' products that can go on both aisles," says Heiss. "The fact that the series will be aimed at both boys and girls does not preclude the manufacture of gender-specific products."
Heiss also emphasized that, in addition to the core theme of EQ, "Smiley Kids" will also explore the themes of happiness and sustainability.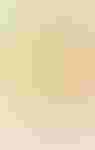 "These themes are currently not only very popular with the public, but also form key themes of many current major marketing campaigns from global brands such as Coke, Cadbury and Volkswagen," says Heiss. "Brands are also very keen on the core Smiley quality of 'express yourself,' and emoticons are shared more than 1 billion times a day across all media and are more consistently Googled than 'Dora the Explorer,' 'Peppa Pig' or Mickey Mouse."
The series has been in development for a year, with its official launch planned for MIPJunior this month in Cannes, France, although there was a soft launch earlier this year at the Kidscreen Summit in Miami, Fla., and at Licensing Expo, which took place in Las Vegas, Nev., last June. PGS Entertainment is currently putting together the final phase of financing on the back of the considerable interest generated in Miami.
Heiss reports an equally positive outlook for the licensed consumer product extensions for the brand.
"We have been inundated with approaches from all of our existing Smiley Company licensees, and there are around 220 of them," says Heiss. "We expect to be able to announce a master toy licensee and master publisher very shortly."
All of which is very exciting and augers well, but for Plummer-Andrews the real attraction of working on the series, and the source of what she believes is its significant potential, is the opportunity to work on a show that is new and highly original, and, just as importantly, to be able to do so working closely with a highly professional team. High praise indeed.
Subscribe and receive the latest news from the industry Article
Join 62,000+ members. Yes, it's completely free.
You May Also Like
---