The Colorful World of Art Licensing
The Colorful World of Art Licensing
Find out more about some of the artists exhibiting at this year's Brand Licensing Europe.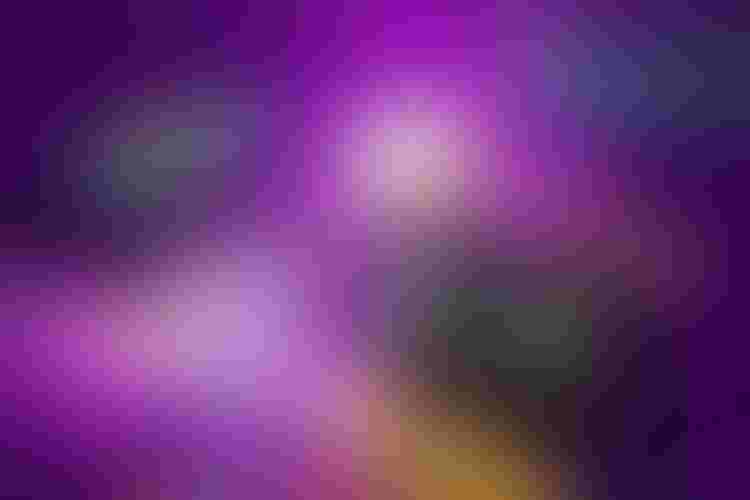 From greeting cards to gardening supplies, licensed art is experiencing a renaissance. Fueled by hyper-visual social media and the people's desire to express themselves uniquely, artists both large and small are entering into deals that give them greater visibility and allow manufacturers to distinguish their products at market. Here are 13 art brand exhibitors you won't want to miss at Brand Licensing Europe.
V&A (Victoria and Albert Museum)
Stand: National Hall N70
With a collection of more than 2.3 million pieces, the V&A houses centuries of human craftsmanship and is among the U.K.'s greatest resources for furniture, fashion, painting, jewelry, glass ceramics and more. The V&A first licensed its brand in Japan in the mid-1990s following a William Morris exhibition featuring objects from the Museum's archives."One of the principal aims of the Museum is to make works of art available to all," says Lauren Sizeland, head, business development and licensing, V&A. "We achieve this through our licensed product ranges, allowing the consumer to take home a unique product, reassured that it is inspired by the V&A collections and carries the integrity and quality expected of the brand."The V&A has brought more than 80 of its properties to the consumer product space, with collaborations spanning homewares, stationery, accessories, jewelry, apparel, fabrics and gifts.Licensed collaborations include the work of avant-garde designer Frederick Vigers, the designs of wallpaper and ceramics giant Lewis Foreman Day, as well the museum's botanical prints collection and pieces from the Arts & Crafts and Art Deco movements. "We carefully select who we work with and work collaboratively with our licensing partners on every aspect of design, production and promotion of our licensed products," continues Sizeland.In the last year, V&A has inked deals with Sofa Workshop for furniture, Philippa Craddock for a floral range and People Tree for apparel. "It is paramount for us to have a strong presence on the high street," says Sizeland. "We are reaching audiences that may never actually visit the museum, but our product distribution gives the opportunity for anybody to purchase affordable items, such as greetings cards and notebooks, at the lowest price points."Agency appointments include Alfilo Brands for the Greater China region, a deal that included the launch of an e-commerce site and brick-and-mortar locations across China. "BLE is an opportunity to give exposure to manufacturers, potential licensees and retailers who didn't know we were active in the licensing arena," says Sizeland.
Lemon Ribbon
Studio Stand: National Hall N34
Lemon Ribbon is a design brand that supplies graphics to international childrenswear retailers and brands."Working with these clients gave us an appreciation of what retailers, parents and children love, so we developed and launched our Lemon Ribbon lifestyle Brand at BLE in 2016," says Edward Weale, business director, Lemon Ribbon. "We were incredibly lucky to have a novelty book range published, which is selling across the U.K., Europe, the U.S. and South America."Based on cute characters, contemporary graphics and design-focused print concepts, the aim is to promote education, activity and healthy everyday living. The team, which consists of graphic designers and creatives, has tuned into licensing as a way to expand its visibility at market. "We knew our expertise lay in trend, ideas and design, not necessarily in product manufacturing. Licensing has allowed us to meet and work with great partners who recognize our strengths as well as the potential of the brand and can use their experience to help create something special," says Weale.The company use social media platforms to promote its work and has gained a loyal following who enjoy their art.At this year's show, Weale is looking to meet potential partners, particularly in children's media, toys and educational fields.
by Hartwig Braun
Stand: National Hall M20
If you'd like to take a trip around the world, look no further than the art of Hartwig Braun. With a background in architecture, an affinity for urban landscapes and a signature drawing style, the graphic artist has taken the world by storm by drawing it. "My art and passion manifest themselves in very intricate drawings, rich and full of little details that engage the viewer," says Braun. "The core of my artwork comprises architectural yet very playful bird's-eye views of different cities from around the world and artistically illustrated maps." With work on permanent display in London and gracing the pages of The New York Times, Braun and his team return to BLE for the second year with a focus on expanding the By Hartwig Braun brand into new categories.Last year, Braun inked deals with Ravensburger as well as other companies in the U.K. and Germany for jigsaw puzzles featuring his work. "I love the chances and options that Brand Licensing Europe gives us to form new relationships to help us take the brand further from Arty Globe," says Braun.Visitors to Braun's stand at BLE will have a chance to win a framed limited edition print of Braun's rendition of London Looking West.
Dic2
Stand: Grand Hall G65
Dic2 is one of the oldest independent licensing agencies in Italy. Founded in 1973, the agency has worked to extend and adapt a variety of global properties such as "South Park," Smiley, Marvel Superheroes, Mattel's Barbie, NFL and more brands in the Italian marketplace. "This year is our 45th anniversary," says Douglas Mari, managing director, Dic2. "We have represented almost all of the biggest entertainment companies, and we're still representing famous characters, brands and artists."Current clients include Route 66 and Portofino Forever, among others. "We represent several artists with different styles and techniques," says Mari. "Some are more disruptive, some others are more classic." Since its inception, Dic2 has seen manufacturers appetite for unique artwork with longevity increase. "Contracts are more long-term and clients are happier to use artists that can allow them to sell without rushing to follow all the top brands," says Mari. "We saw more opportunities in art licensing than the traditional categories and in the last year we have taken more artists to follow, and have encouraged more of their clients to engage with the industry."This year, Dic2 will enter Brand Licensing Europe with a slate of unique art brands including Nina and Other Little Things, an art brand based on a "little red pupetta" wearing a red dress and hat who makes silent observations as she travels around. Nina and Other Little Things has been licensed for use in more than 700 products within a five-year span. At this year's Brand Licensing Europe, Dic2 is concentrating on finding new partners for its portfolio, with a focus on securing deals within the home and tableware categories.
Assaf Frank Photography Licensing
Stand: National Hall N10
Photographer Assaf Frank combines finely tuned technical abilities with special digital post-production techniques to create a body of work that transforms cityscapes into captivating pieces of art. Born in Israel, based in the U.K., and a passionate traveler, Frank's subjects often include buildings,automobiles, nature and other scenes from his journeys across the globe. With an archive that contains scenes from London, New York and Paris, and landmarks such as Big Ben and Trevi Fountain, Frank offers viewers a chance to experience partsof the world they might never see or to fall in love with the places they call home all over again. "Over the past year, I have found there is a growing trend for black and white photographs for wall art, although colorful images are always sought after for products such as napkins and puzzles, says Frank. "Recently, I have traveled to locations as far as Mexico and Cuba as well as closer to home in the U.K. My favorite photography trip this year was in Scotland. The scenery around Loch Awe was breathtaking, which meant I worked from dawn until the light vanished in the evening. I was pretty lucky with the weather most of the time." Throughout his career, Frank has developed relationships with manufacturers and publishers to create exclusive and seasonal collections. In addition to individual photographs, Frank offers his services for murals and curated home/office design.
Ventana Licensing Group
Stand #P32
Ventana Licensing Group describes itself as "The Window to the World's Most Licensable Images." The Chicago-based agency has a number of artists, photographers and filmmakers whose IP it represents for licensing and branding.Key clients include noted photographers Stan Malinowski and Vince Gonzales.The agency represents John Fenwick, whose work has been featured on greeting cards."John is very skilled at pestering, nagging and begging. He applied these skills to land work in commercial advertising and illustration for greeting cards and children's books. He even did murals all around Chicago," says a company statement.Collaborators include Playboy, Elle, Metro Magazine, Condé Nast, Ford Motor Company and Stockwell Greetings.
Monika Suska Illustrations
Stand: National Hall M33
Illustrator Monika Suska's portfolio is filled with colorful illustrations of animated creatures and happy scenes from everyday life. Suska's use of bright, bold colors and humorous subject matters have made her a favorite among children's book publishers with her work appearing in Ack by Cory Sanchez, An American Adventure by Zoa and more. "Because I've been a children's book illustrator for 11-plus years, there's a strong narrative component to my art," says Suska. "I mix digital painting techniques, watercolor and a gouache look." Suska's newest collection, Oaxaca Desert, takes cues from Mexican folk art and marries it with a modern, clean approach that includes on-trend colors. "We can decide what we like and surround ourselves with beautiful images without going to an art gallery," says Suska. "Thanks to art licensing, everyone can incorporate art into everyday life through simple objects we all use."As a second-year attendee, Suska heads into BLE with an open mind. "BLE is an amazing opportunity to learn. I'd love to make new connections," she says.
Linda Wood Licensing
Stand: National Hall M12
Linda Wood's art is best described by one word: "eclectic." "I'm frequently asked how many other artists I represent, and people are amazed when I tell them it's all my work; the styles are so varied that people often don't believe me," says Wood. Wood's portfolio includes photography, prints and posters, paintings and other visual mediums with subjects consisting of tropical imagery, travel and landscapes, sports and hobbies and scenes from everyday life. "After 16 years, the changes in licensing have been enormous," says Wood. "There is much more competition, far greater choice for buyers, meaning you have to work harder just to stand still."Celebrating these stylistic differences, Wood has brought each of her styles to licensing, including Mia and the Adorabubbles, and nature-inspired prints to shirts, wellies, baby products and more. Collaborators have included Graham & Brown, Arthouse, Marks & Spencer, Rosenstiels, Pimpernel, York Wallcoverings, Kimberly-Clark, Rasch, Next, Schumacher and B&Q.What does Wood expect to achieve at this year's Brand Licensing Europe?"Fame, fortune and untold riches," says Wood. "Isn't that what everyone expects?"
Joseph Sankar
Stand: National Hall N20
A self-taught illustrator, writer and designer, Joseph Sankar uses bold colors, movement and intricate detailing to build a world that looks something like a dream. "I would describe my technique and style as high detail, with a focus on texture and color. I am a great lover of the intricate and detailed aspects of visuals," says Sankar. "I mostly work towards children's illustrations but do enjoy dabbling in design and conceptual pieces as well." Using digital techniques, fine art approaches and surrealist cues, Sankar makes subjects, including children and mythical creatures, conversation pieces. That approach has made him attractive to manufacturers looking to add wonder to their products."You have to understand your work and where it is best suited in the market–in other words, have an idea of certain brands and companies that share a similar visual style," he adds. "Work so that you approach opportunities like BLE with a clearer direction of who to approach to seek out the best opportunities."Among his modern techniques, Sankar uses social media to display his work and connect to his growing fan base. "Social media is a good way to generate like-minded art lovers and to also use as a digital exhibition of your work past, present and future for passers-by to view."As a first-time exhibitor, Sankar adds: "I am looking forward to the experience and seeing what opportunities come out of this year. Any opportunity to expose one's work to professionals in the field is always a great thing to do–you never know who is walking past and watching."
Helz Cuppleditch
Stand: National Hall N26
Helz Cuppleditch is a lover of nature whose illustrations and pattern designs draw from wildlife and creatures around her, specifically those she observes living on the South Downs National Park, a vast expanse in the United Kingdom. Cuppleditch's portfolio is full of birds, rabbits, flowers and seasonal habitats that are carefully drawn and reproduced with bold color palettes. Cuppleditch's artwork has appeared on papercraft stationery, homewares, jigsaw and fabric categories, among others. A favorite among crafting publications and artist circles, Cuppleditch's work has recently appeared in The World of Cross Stitching and on design kits from Crafter's Companion. At Brand Licensing Europe, Cuppleditch looks forward to "meeting with current licensees and chatting with new clients looking for artwork to be used on a variety of surfaces."
Vicki Thomas Associates
Stand: National Hall M25
Vicki Thomas Associates has carved out its own niche within the licensing business as a research and design group that licenses its work rather than selling its IP. Born out of founder Vicki Thomas' degree show at the Royal College of Art in London, the agency aims to both represent artists and to serve as a consultant for companies looking to develop and license new product ranges."Because of how the consultancy started, I do represent a diverse range of designers and illustrators," says Thomas. "On some projects, we design for ceramics, textiles, children's products and interiors. That might mean an artist's imagery is carried across a range. Communicating a story or message is central, whether we are creating a space, product or experience and that often takes teamwork and different skills."With more than 30 years in business, Thomas has an archive of several illustrators and pattern designers, craftsmen and more. "Technology has changed the business in the last 30 years, but licensing is still at the core of what we do," says Thomas. "We represent not only the work of living artists and designers but have represented the artistic archives of several illustrators and pattern designers. We also work to develop brands and characters for charities and organizations that also look to generate funds from licensing."Vicki Thomas Associates has made many successful contacts through Brand Licensing Europe, including HS1/St. Pancras Station, National Parks, The Turtle Mat Company and Hobbs, companies the agency eventually entered into deals with. At this year's show, the agency looks to announce new projects and to promote several of its brands. "We plan to formally announce two new exciting collaborative projects which will attract licensees," says Thomas. "So, it will be fascinating. We always have a mix of old and new contacts come to BLE, and we find this show is a vital networking opportunity that social media cannot replace. We will be showing the very British New Country Collection by Julie Lavender as well as Clinton Banbury's very popular humorous dog images. Isobel Bushell's Qwerky illustrations appeal to the tourist and heritage sector, as do Jane Jones' newest ceramic designs; while Rachel B. Stevens' children's characters appeal to charities and publishers. Alongside showcasing work for the current team, we will also be representing the artists working in the U.K. silk industry over the last 250 years."
Art Ask Agency
Stand: National Hall N72
Art Ask Agency's clients include the Frida Kahlo Corporation, The Camden Collection and Jimmy the Bull. The Madrid-based operation has been around for a while. "The agency has been around since the first BLE," says Kirsty Satchel, licensing manager, Art Ask Agency. "We participated and have become very well-known within the industry." Recent deals include an agreement with Enesco for a range of wall art, resin figures, giftware and more based on Jimmy the Bull."Having our background and our knowledge of the European market, we're confident that these brands are going to be relevant for European consumer," says Satchel. For the Frida Kahlo brand, Art Ask Agency secured a deal with Mattel to create a Barbie doll based on the famed artist and developed a line of tequila that celebrated her life and work. "We'll be sharing our latest licensing news and looking for partnerships in new categories," says Satchel. Art Brand Studios Stand: National Hall N78 Art Brand Studios manages the works of legacy artists including Thomas Kinkade, Simon Bull and Blend Cota, among others. Art Brand Studios recently acquired fellow art representation company Wild Wings.
"We haven't made a splash with the Wild Wings acquisition at Brand Licensing Europe," says Kristen Barthelman, vice president, licensing, Art Brand Studios. "We're excited about the partnership, and they have great competency in open-edition artwork including wood signs stain glass and ours has always been limited-edition art on canvas and paper. Wild Wings brings over 100 additional artists."
Art Brand specializes in publishing, licensing and marketing and aims to expand its artists' brands through corporate and independent exhibitions around the world, as well as through its numerous licensing agreements. Over the last 30 years, Art Brand's artists' work has appeared on licensed merchandise in more than 16,000 retail locations.
"We'll be exhibiting a few brands that we have never displayed at that show," says Barthelman. "We always lead with Thomas Kinkade, and Marjolein Bastin, who is known worldwide for her Hallmark partnership. We're trying to publish her and to explore opportunities internationally."Collaborators include Stave Puzzles, Teleflora, Card.com, Mini Masters, Disney, DC Comics, Hallmark and the Bradford Exchange.
At this year's show, Art Brand Studios will look for opportunities for its new clients.
Ahh! Inspiring Art
Stand: National Hall N12
Christopher Gaisey is a trained fine artist who is fascinated with the human form. His interest in bodies and movement have carried over into Ahh Inspiring Art.
"I would look for ways to create the same vigor of mark making that I found when in the life room," says Gaisey. "I try to retain those techniques of expression in the work I do today."
Gaisey entered the art licensing world when an opportunity at a greeting card company came his way. The bear characters that helped him secure the job led to positions at Hallmark U.K. and freelance opportunities in the greeting card industry.
Years later, Gaisey's work has appeared on everything from stationery sets to accessories and more.
"Licensing makes art accessible to the many through an enormous range of merchandise," says Gaisey. "I used to think the only way people would see my artwork would be in a gallery, but now my artwork can be found on many things."
At this year's Brand Licensing Europe, Gaisey hopes to forge new relationships with potential clients.
"It's great having the resource to make your artwork available to an array of people, but we must remember, we are people, and, as such, it's nice to get to know the people behind the screens and meet some of the wonderfully creative people who work in this very exciting industry."
Subscribe and receive the latest news from the industry Article
Join 62,000+ members. Yes, it's completely free.
You May Also Like
---