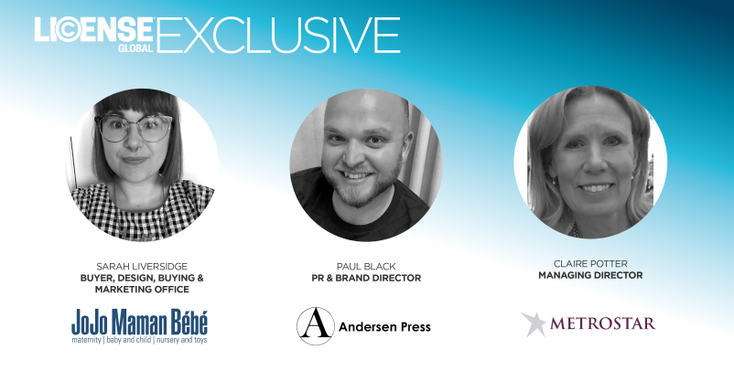 The Retailer – Sarah Liversidge, buyer, design, buying & marketing office, JoJo Maman Bébé 
What do you look for when choosing a partner for new collections? 
At JoJo, we are very discerning choosing the license partners we work with. We must feel there is a synergy between our core values and that our brand identities have some crossover, too. Elmer is a perfect example of this. We love that Elmer celebrates diversity and being different. Inclusivity is ingrained into JoJo's ethos and has been from day one, nearly 30 years ago. Elmer is also a very fun, colorful character, which we find works very well with our signature Breton stripes. 
At what stage in the collection design process do you highlight the opportunity to bring in globally loved brands like Elmer? 
We like to ensure our licensed ranges have the much-deserved attention on our front of store display fixtures, therefore we must work around other key ranges we have planned for the season. We usually plan only one main licensed range
per season so that we can give it lots of love, attention and customer exposure, and we design it once we know how our other fashion ranges will look so we can make sure Elmer is sure to stand out. 
Speaking of Elmer, what makes this latest collection so much fun to work on and great for the kids? 
Elmer is always such a fun character to work with, and each season we enjoy finding a new way to interpret the assets. For the latest collection, we introduced some new prints and new shapes including the girls knitted cardigan and the baby dungaree set. I think children of all ages love how eye-catching Elmer is and recognize him from the much-loved books. It's so engaging for them to have a recognizable character on their clothing. 
This isn't just apparel and fashion design; there's a mix of brand heritage, a combination of styles across JJMB and Elmer. How do you find the balance of staying true to both brand values in the design and production phase? 
To be honest, it is very easy. Elmer naturally looks fantastic on our classic Breton stripes, and we find he works well on well-known JoJo styles like our reversible hoodie or cheekily appliquéd on the bottom of a baby t-shirt and legging set. We wouldn't choose a partner who didn't fit our own handwriting and brand heritage well, but equally Andersen Press has been brilliant and letting us experiment with what we know our customers want – the collaboration to work for joint success has been key. 
What are the kids and parents of today looking for when it comes to retail experience, product engagement and licensed goods? 
In the digital world that we currently live in, I think customers really value being able to come into stores and have a more personal experience. Many of our customers are new parents and really value the knowledge our amazing store teams can offer and being able to physically touch and see the product. I think this is also important for the children too, and we try to make our stores as fun as possible for them. At the moment, with our stores being closed, we are having to find new ways to engage with the customer and offer that personal experience. They can now book virtual shopping appointments for one-to-one advice, and customers and mini customers can engage with the many activities we offer on our social channels. Social media is a wonderful tool to endorse licensed goods. Our PR team works very hard to collaborate with Andersen press to help promote the range through bloggers and influencers 
The Brand Owner - Paul Black, director, public relations and brand, Andersen Press 
Why is the JJMB x Elmer collaboration an excellent example of how to license a brand effectively?  
Not only does the clothing look fantastic, with some amazing new prints and placements, Elmer's bright patchwork complements JoJo Maman Bebe's traditional navy – it's not challenging JoJo's usual style but moves it on perhaps in a surprising direction. We were able to offer a free gift of an Elmer book for every purchase with JoJo for this range, not only helping sell-through, but cementing Elmer's heritage as a best-selling book brand. 
Following Elmer's latest outing with JJMB, what do you expect to see for the patchwork elephant in terms of new products and collabs?  
We've got lots coming up for Elmer. New licensees Robert Frederick and Danilo will release products this year, but we're also keen to expand Elmer out to non-traditional and surprising areas – Elmer's Flying Jumbos at Chessington World of Adventures will re-open this Spring, our Elmer Pride campaign will see adult clothing with Elmer at TruffleShuffle, raising money for LGBT+ charity Just Like Us. We're also in the early stages of an adult fashion collaboration, plus more animation and TV news coming soon – so watch this space! 
Elmer has had a very busy year. Why does Elmer stand for something more than just a story kids have loved for years?  
At the heart of everything we do with Elmer is David McKee's original story, which has an incredible message at its heart – that everyone's true colours are worth celebrating. This message of acceptance and inclusivity marks Elmer out from other brands and parents, licensees and retailers can see that, and more than 30 years on it all still resonates. 
When connecting the dots between the right partnerships, what is the most important thing to keep in mind?  
With all Metrostar properties we look for a cultural fit first and commercial fit second. With an Elmer licence, there needs to be an opportunity to communicate his messages around inclusivity, friendship and fun – as well as to show off his marvellous trademark patchwork. We're looking for partners who understand how to work with a classic book property and who can develop high quality products for all retail strata. We're keen to make Elmer products accessible to all - he's an inclusive elephant! But the product quality needs to be great. 
How do you ensure the partnership you're setting up, such as the Elmer x JJMB collection, is authentic and impactful?  
It isn't difficult to make an impact with Elmer! He's the most colorful character in licensing, and he looks fabulous on all products. With clothing – where trend is a factor – it's important to accept that not all trends suit him. Sometimes, if we push Elmer too strongly into a trend, he can lose his personality and authenticity. The team at JoJo Maman Bebe instinctively understands how to work with him. They feature Elmer on their signature navy blue Breton, but also marry this with styles using fun patterns inspired by Elmer's aesthetic. It's a true collaboration. 
Why do licensed products engage with kids so well, and when combining that with a brand like JJMB, what are the key steps to ensuring the end result is the right result?  
Elmer is so loved by families because he is at the heart of a very special family bonding experience, bedtime stories. Reading to a young child enables parent and child to participate in and share the joy of the story. It's impossible to replicate that experience digitally. Buying an Elmer licensed product deepens that emotional connection.  
As Elmer is a special friend to children and their parents and carers, it's important to remember that we're often targeting adults with Elmer products. Products then sometimes need to be a little more sophisticated, beautiful and interesting than is typical for a character licence. JoJo Maman Bebe's design team completely get Elmer. As a result, four collections in, their products are still stunningly beautiful and joyful. 
What do you see for the future of licensing in the kids' space?
I've seen retailers commenting in licensing media that most of their recent success lies with proven, evergreen properties. It's not particularly surprising that the brands which have developed the strongest emotional connections with families are the most powerful at the moment. They are familiar faces in a World of uncertainty and deliver the reassurance and comfort consumers are looking for. We're finding that the older Elmer gets, the more interesting he is to licensees and retailers and predict that classic characters, like Elmer, will grow their market share of licensing in the post pandemic period.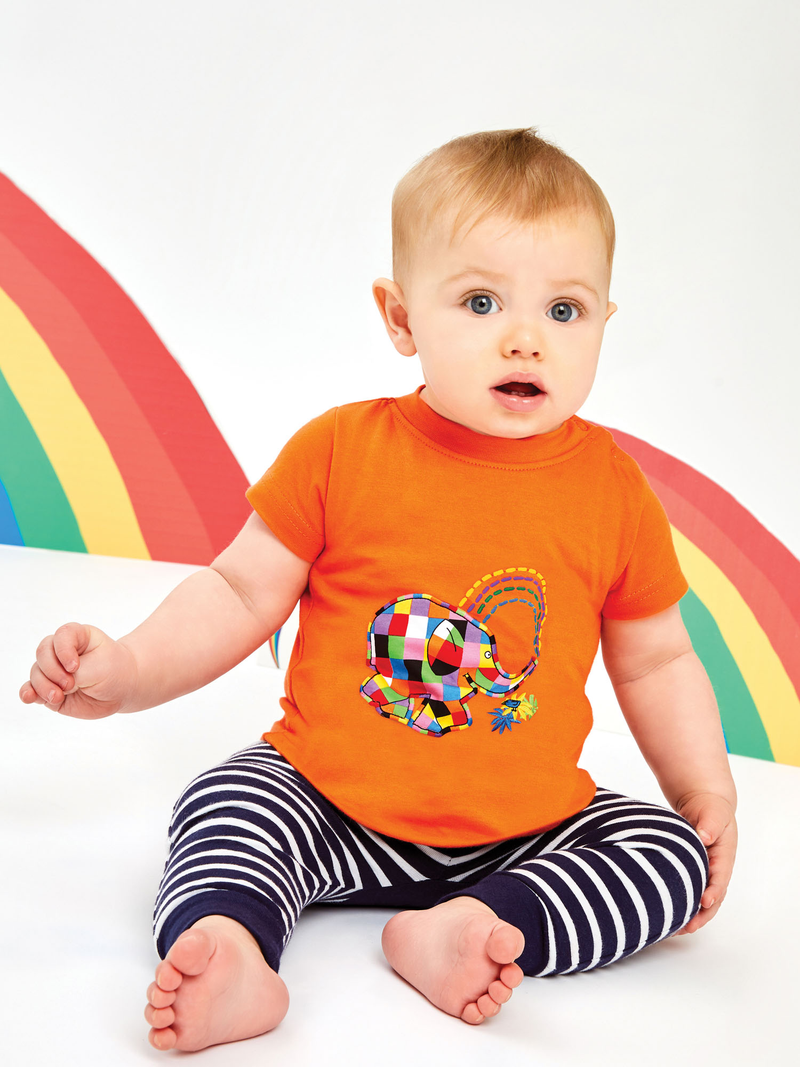 Subscribe and receive the latest news from the industry.
Join 62,000+ members. Yes, it's completely free.
You May Also Like
Loading..