Insight: The Evloution of mobile content
Insight: The Evloution of mobile content
]> It was only a matter of time until mobile content made the leap into the mainstream, but most thought it would be a gaming property. Instead, it's a

]>
It was only a matter of time until mobile content made the leap into the mainstream, but most thought it would be a gaming property. Instead, it's a dancing ring tone character called Crazy Frog. Does this irritating amphibian herald a new era in mobile content development and licensing? Or is it just a fluke? Tom Conway reports"A ring ding ding dinga ding ding..." You 'd have to have lived on the moon for the past couple of months not to recognise the distinctive rivet of the Crazy Frog, the character who has jumped from his very small-screen beginnings to become a pop star and strong mainstream property. This species may be a freak of nature, however. It is unlikely that a ringtone character will have the same impact again, but its success does hint at the potential power of mobile as a medium to propell a property.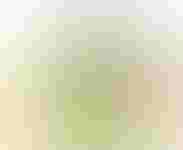 Crazy Frog spawned in a very unusual and interesting pond. It all started with a sound. Aged 17, Daniel Malmedahl, a computer salesman from Gothenburg, decided to record an impression of his friends' two-stroke motorbike. Just for laughs. Somehow the sound found its way onto a website called the Insanity Test, which is where Erik Wernquist, a computer graphics designer, heard it. He decided to create a creature to match the sound, calling it, ever so fittingly, The Annoying Thing. He posted his creation on the website of his company, Turbo Force 3D, where a worker at Jamba!, a German ringtone company owned by Verisign, spotted its potential. It is important to note that this rise has not been unassisted. Jamster! (the name Jamba! trades under in the UK) has spent huge sums advertising the character to the extent that newspapers across Europe have started campaigns against the frogs' ubiquity.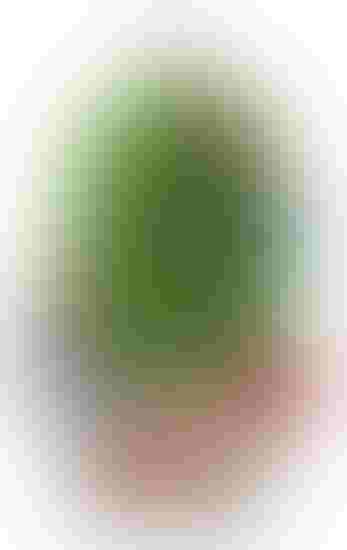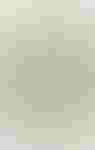 Graham Brown, chief executive of consultancy group Wireless World Forum (WWF) says, 'There is certainly a novelty factor in Crazy Frog. It is a craze, but its success does illustrate that people will now spend good money to receive content. Mobiles are far more connected to young customers than other media, and people now spend more on ringtones than they do on CD singles.' Paul Comben of AT Merchandise, the company set up as licensing agent for the Crazy Frog, admits that advertising spend has been a factor, 'Jamster! has spent an estimated £10m on advertising in the UK alone. But it is a very well-realised character with an obvious hook. You can't miss him! He is a pop star, consumers know about him, and that makes Crazy Frog an excellent proposition for licensees.' According to Paul, the frog has already sold over £5m worth of t-shirts, and AT Merchandise is hoping to license the Crazy Frog into TV animation and video games. It recently announced Vivid Imaginations as the master toy licensee.

So will we see more characters spring from ringtones to the mainstream? Claire Tavernier, senior VP, Interactive, Fremantle Licensing Worldwide, doesn't think so. 'To be perfectly honest, I think it was a fluke. Although its success does show that mobile is becoming an important mainstream media player, I don't believe animated ring-tones and things of that nature will become significant as properties in the mainstream,' she says. Fluke or not, Crazy Frog is notable because it did not evolve from a focus group or a creative lab, but came from a variety of sources outside traditional media companies. In fact, it is remarkable that the frog has jumped so far because in the past it has been difficult for independent original content to make it onto mobile. The mobile market consists of a few major operators, such as O2, Vodaphone and Orange, who have tended to work as closed communities. 'The major operators are like the major supermarkets,' says Graham Brown, 'they wield huge power. Content providers are vying to get their product on the 'shelf' of a few major players.'


However, the mobile industry has moved from an era of hyper-growth to a period of hyper-competition, and operators no longer have a growth story to tell investors in the City. They are starting to open up to the fact that they need content to differentiate themselves. Claire Tavernier thinks we will begin to see more original licensed content as the power of the main operators begins to wane. 'At present the major operators are driving things, and you can't share content across networks, but things are changing and there will be new distribution channels outside the major operators. There will be a Google of the mobile world,' she suggests. Fremantle is taking steps in this direction with the launch of the Thumbdance channel with Mobliss in the US, which will deliver exclusive made-for-mobile content. Anthony Beswick from voicemail firm Mobeon Labs explains the development, 'Mobile operators have realised that they need to start owning content. This industry is now about fast moving consumer goods; marketing and perceived value is everything. Operators are thinking: how do I build brand equity?' The obvious answer is to give your brand a unique face. Two examples of this are Mobeon Labs' Mobies, and 3's Critters, developed specially by independent creative companies.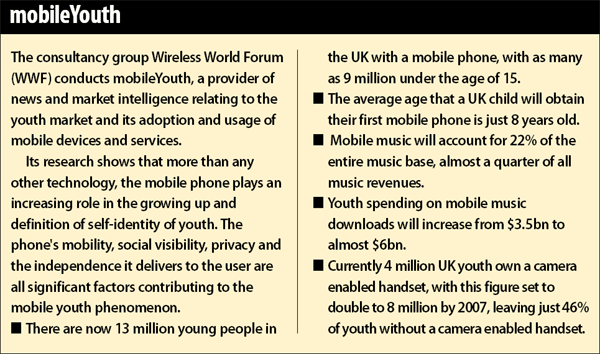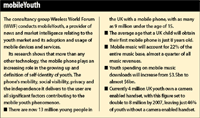 Mobeon Labs has developed animated characters used as video prompts for voicemail called Mobies. They are designed to personalise the service traditionally voiced by the disembodied female known as 'auntie.' 'It is time for operators to move beyond being content aggregators and to realise that the conversational interface is unique,' says Mobeon's Anthony. 'Characters enable you to express and represent a brand in a way that young people will love.' Mobeon has developed a range of different characters, from semi-realistic avatars for older customers, to non-realistic but believable characters with a back-story. One of these creatures is Fidgit, a lovable bumbling character with a large nose, whose back-story involves being found at the back of a filing cabinet eating staples.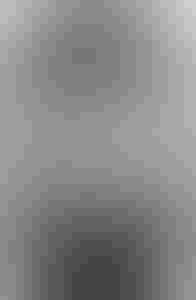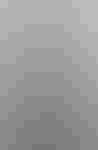 UK video mobile network 3 has hit upon a similar strategy. 3's Critters are developed by Meme Digital, and are intended to express the network's brand personality. The Critters feature on the 3 website, where they star in games and their own animations, and also appear in adverts for 'We like play' music and video service. 3 recently announced that the Critters would be sponsoring MSN messenger as a means to extend the brand.
The difficulties in creating mobile content like this are similar to those faced by the mobile gaming industry in its infancy; extremely complicated both creatively and technologically. Anthony Beswick says, 'For this reason I'm tempted to predict that we will see a number of professional studios creating the majority of content to be licensed back and forth, rather than every man and his dog getting involved.' Graham Brown agrees, 'The mobile industry is essentially an engineering industry, not creative. It will realise where it's strengths lie, and we will see studios supplying tailor-made content.'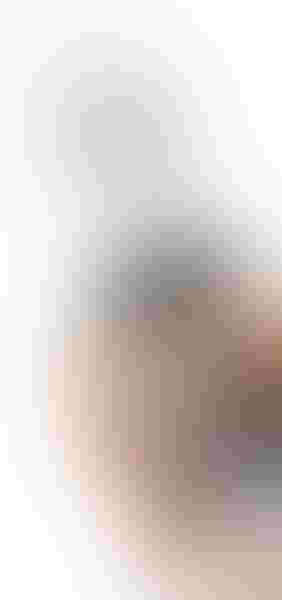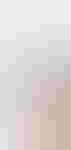 Celmates is a good example of a creative company taking advantage of the sudden demand for creative content. It is an art licensing company with a difference; the power to make its images move. Its founder, Daniel Cohen, is an ex-Disney animator who used to work at the studio that produced hits like Hercules and Mulan. When the studio was closed, Daniel made a trip to the Brand Licensing show in London and saw that he and his associates had the assets to make an impact in licensing. After exhibiting at Licensing International for the first time last year, Celmates received a lot of attention, especially (and unexpectedly) from mobile phone companies. 'People recognised that we had these great characters, and that we could make them move to specification,' says Daniel. As a result, Celmates has supplied moving images to companies like Cingular Wireless, Motorola, Samsung, Rogers (Canada) and Virgin (UK), and 'every tenth phone call is about mobile content.' Daniel believes that 'a high tide lifts all ships,' and that we will see independent companies such as his developing more and more content to be licensed to networks. Celmates is currently developing 'mobisodes' (or mobile episodes) for a French mobile company, and Daniel is looking forward to creating more content; 'the only constraint will be the technology and the brain of the handsets.'
Technology is the most important factor if the industry is to develop much beyond animated ring-tones and short clips. The mobile industry dreams that eventually people will be watching Eastenders on the bus, but that scenario seems a long way off. 'The average mobile consumer is still only interested in phoning and texting. As a licensor, how much can you get out of a text message?' asks Graham Brown.
In Japan and Korea 'mobisodes' have been popular, but the demand for these is confined to 'early-adopters' who like the novelty of new technology. 'For made-for-mobile content to really take-off, the technology needs to be made available to everyone,' says Graham. 'Now we have a Catch 22 situation. Properties won't be delivered until they can be reached by everyone, but consumers won't want to use it until the content is there.'
Claire Tavernier of Fremantle concurs. 'I don't think there is any real pull from consumers for content yet; people are still playing around with the latest developments. One thing that will make the transition easier is branded content; taking a brand people know and love and creating new media from there.'
Just as Sky television needed Premiership football to sell its service, the mobile industry needs established branded content to sell itself. Many current developments in mobile content rely on existing brands and the extension of existing media concepts. Claire says, 'I think the real strength of mobiles is the one-on-one interaction, so I believe interactive video-based quiz shows and things of that nature work best.' For example, Fremantle's big focus at the moment is developing interactive content to tie in with the second series of X-Factor.
While the conversion of existing entertainment brands and formats continues to help introduce people to the idea of mobile content, in the long term we are likely to see a change in the way people think about mobile entertainment. At the moment people still think of a mobile phone as an extension of old media; a TV, DVD player, phone and MP3 player all rolled into one. 'What we should be asking is: where is the value that mobile can bring?' says Graham Brown. In the early days of the internet, for example, many thought of web content as a sort of two-dimensional magazine. Now web pages are multi-faceted and complex, and exist separately from traditional media. 'The future lies in doing more than simply reformatting an existing property. Mobile media should be, and will be, an entity in itself.'
The licensing of independently created content is likely to have a large part to play in this. Claire Tavernier says, 'Mobile is certainly becoming a major content distribution platform, but it will take time to develop.'
Subscribe and receive the latest news from the industry Article
Join 62,000+ members. Yes, it's completely free.
You May Also Like
---