Streaming Now: Original Content with Licensing Potential
Streaming Now: Original Content with Licensing Potential
License Global has rounded up a smattering of original content series that may just make their way into your homes, onto your sehlves or to any other place where proclaiming your favorite hot, new property gives you cool cache.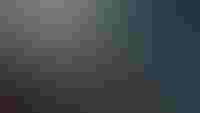 License Global has rounded up a smattering of original content series that may just make their way into your homes, onto your shelves or to any other place where proclaiming your favorite hot, new property gives you cool cache.
As streaming services such as Netflix, Hulu and Amazon have grown in popularity, the digital platforms have also expanded their portfolios to include a variety of original content that rivals that of traditional networks. Of course, as these programs continue to amass millions of fans, they also open a host of opportunities to expand into a number of consumer product categories.
Binge on these top series that have the potential to add extensive merchandising programs:
"A Series of Unfortunate Events"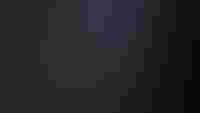 "A Series of Unfortunate Events" is a black comedy and drama series from Netflix that is based on the children's novel series of the same name. The first season, which premiered in January, adapts the first four books of the series and received acclaim from critics and fans. The series has already been renewed for a second and third season, which are expected to adapt the remaining books in the series.
Given the Netflix series' success, as well as the previous popularity the novel series experienced among Millennials, "A Series of Unfortunate Events" is in a prime position to expand into numerous merchandising categories, ranging from apparel to toys to stationery and more.
"BoJack Horseman"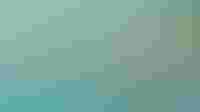 Set in an alternate world where humans and humanoid-esque animals live together, this Netflix original series follows BoJack Horseman, a washed-up '90s star, who has big plans to return to celebrity relevance with an autobiography that he dictates to his ghostwriter. He also has to deal with the demands of his agent and on-again-off-again girlfriend, his freeloading roommate and his frenemy, Mr. Peanutbutter.
The series, which is scheduled to debut its fourth season this summer, has developed a cult following and has already expanded into collectibles, apparel and more with partners such as Funko and Hot Topic. However, as the series continues to gain popularity, it has the chance to easily expand into additional categories such as stationery, mobile games, comics and more.
"Creative Galaxy"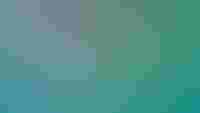 "Creative Galaxy" is a "make-along create-along" art adventure series for preschool children that features Art, an alien artist, and Epiphany, his inspiration sidekick. In each episode, they adventure through the Creative Galaxy to solve art problems. At the end of each episode, the program features a live-action piece that takes families through the craft project Arty showcased in the galaxy.
Amazon has already secured several deals for the brand, including a partnership with Kahootz for the development of an activity set, called Arty's Tool Belt. The activity set features a variety of art products and is available via Amazon.com. The company will also be showcasing "Creative Galaxy" at Licensing Expo, May 23-25.
"F is for Family"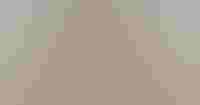 Based on the comedy of Bill Burr, this animated Netflix original series follows the Murphy family in the 1970's, "a time when you could smack your kid, smoke inside and bring a gun to the airport."
The brand tapped Brand Central to serve as its licensing agent prior to its six-episode debut in 2015. Since then, the series has expanded into categories such as apparel and is available at retailers like Hot Topic. With a second season set to premiere this month, the show is poised to amass even more fans as well as an expanded consumer products program.
Netflix will debut the new season of "F is for Family" on May 30.
"The Handmaid's Tale"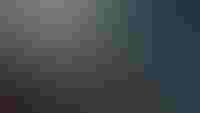 Based on the 1985 novel of the same name by Margaret Atwood, this Hulu original series is set in a dystopian near-future where the totalitarian and Protestant fundamentalist government rules the former U.S. amidst a civil war and subjugation of women.
The main character, Offred, is the Handmaid (women designated to the homes of the elite to become pregnant and bear children) assigned to an elite commander and his wife and is subject to the strictest rules and constant scrutiny. Although Offred can remember the "time before," all she can do now is follow the rules in the hope that she can someday live free.
Although the series only premiered on Hulu last month, it has quickly become viral among viewers and is likely to inspire a host of apparel, stationery, collectibles and other consumer products.
"Just Add Magic"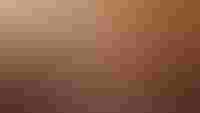 Based on Cindy Callaghan's book of the same name, "Just Add Magic" is a live-action series that follows Kelly and her two best friends Darbie and Hannah as they work together to unravel the mystery surrounding the re-appearance of an old enemy threatening to steal the girls' magical cookbook. The first season of "Just Add Magic" was the most streamed Amazon Original Series for kids.
Amazon debuted the second season of the live-action series in January and will also be showcasing the property at Licensing Expo.
"Kazoops!"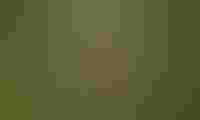 Produced by Cheeky Little Media, in partnership with the Australia Broadcasting Corporation, this Netflix original series follows Monty, a 6-year-old boy who takes on life's questions (both big and small) with the help of his imagination and his best friend, Jimmy Jones, the family pet pig. In each episode, the pair enters make-believe worlds to challenge everyday preconceptions such as "do you have to wear matching socks" or "do all games need rules?"
The series made its U.S. debut on Netflix last September. As a co-production, the series is also available on CBeebies in the U.K. and ABC Kids in Australia, and has already appointed a U.K. licensing agent–Art + Science International.
The show has also secured Tomy as its master toy partner and will launch a series of plush, play sets and more this July in the U.K. and Australia. With a strong international presence, the series is sure to expand quickly within the U.S. as well.
"Stranger Things"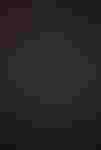 Set in Hawkins, Indiana, in the 1980's, "Stranger Things" chronicles the search for a young boy who vanishes into thin air under highly suspicious circumstances. His mother opens an investigation into the boy's disappearance that unravels a series of mysteries involving government experiments, supernatural forces and "one very strange little girl."
The first season of "Stranger Things" was released last July and quickly garnered a cult following. In December, Netflix teamed with retailers Hot Topic and BoxLunch for the first-ever line of licensed merchandise for the brand, which included apparel, novelty-inspired pins, patches, accessories and other collectibles.
The second season of "Stranger Things" is gearing up to debut this October, and it's very likely that a larger consumer products program will follow, especially since Netflix is currently in the process of hiring a director of licensing, merchandising and promotion.
Subscribe and receive the latest news from the industry Article
Join 62,000+ members. Yes, it's completely free.
You May Also Like
---