'Masha and the Bear': Russia's Global Sensation 2
'Masha and the Bear': Russia's Global Sensation 2
"Masha and the Bear" has been growing steadily beyond its Russian home.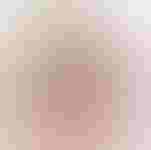 "Masha and the Bear" has been growing steadily beyond its Russian home.
Vladimir Gorbulya, vice president and head of licensing, Animaccord
Animaccord Animation Studio's animated series "Masha and the Bear," which centers on a little girl and her big bear pal, launched in Russia in 2009. Since, the series has become a YouTube phenomenon with international success and gone on to be a licensing powerhouse. Vladimir Gorbulya, vice president and head of licensing, Animaccord, talks to License Global about the brand's highs and its plans for the future.
How many countries is the show seen in now?
"Masha and the Bear" airs in more than 50 highly populated countries, with additional media markets airing it on traditional television. We have produced 63 episodes that are currently generating more than 10 billion views. "Masha" is tremendously popular in Mexico where the series appears on Televisa, Cartoon Network and Netflix, and is growing in the U.S.
We are taking a tailored strategy for every single market and not trying to create a unified media strategy. We rely heavily on a very young audience, and in some markets, parents view the series on traditional television. In other markets, we have key partners from developing media. For example, in the U.S. we picked up on growth through Netflix.
We produce a half season every year, and our partners have accepted content in smaller packages, so we can deliver something fresh to the market more often every year. Last year, we worked with Warner Bros. Italy on an alternative content distribution release of new content in cinemas. This year, we're working on a standalone activation with Pathé Live Kids in Sweden and France and Mountain Road in Belgium and the Netherlands for the release of eight new episodes in theaters which will then be shown on TV.
How has "Masha" grown as a property?
"Masha" launched in the Russian-speaking parts of the world in 2009, and the first consumer products launched in 2010. We've continued to develop our consumer products strategy and expanded broadcasting of "Masha" to European and Asian markets. In the U.S. in the last months of 2016, we launched products at Toys 'R' Us and are expanding recognition of the brand in North America. We're trying to be strategic and expect the U.S. to reach the activation level of Europe in the next few years.
The property is a big consumer products success in Italy where there was a big surge of interest–companies lined up for rights to the brand. We secured Simba Dickie Group as the master toy partner for European markets, and had a very successful 2014 and an extraordinary 2015. Since, we have expanded to Poland, the Eastern European block, Germany, Chile, Mexico and South Korea. In 2017, we're looking to expand in even more markets, particularly in Australia, where we'll have our first product launch late this year.
One of our highest expectations for 2017 is France, where publisher Hachette has been a big driver and we've had consistent growth. It's a healthy and steady market on which we can rely for many years to come.
What makes "Masha" so successful in so many markets?
It's a blend of factors. First, it is the quality of animation, story line and humor that create episodes that can be watched again and again. Factor two is our strategy. We've been selective in terms of partners; we did not jump into complete maximization of profits. Instead, we maintained the status of exclusive licensees so they have the privilege of building the brand, focusing on the right price point and producing a product line. We, in turn, protect them from competition.
The deal we made in 2013 with Simba Dickie Group has been a cornerstone of our approach since it allowed us to have a unified professional strategy for toys in Europe, the Middle East and Chile. It is incomparable to any partnership we have and we've always been constructive in our dialogues and our joint effort to grow sales every year.
Other than toys, what product categories are strongest for the brand?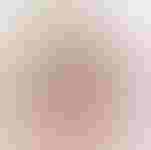 "Masha" is strong in the food sector and is the second-highest revenue generating consumer product category behind toys. Since "Masha" lives in a green forest environment, the property presents a great opportunity to create partnerships with yogurt, milk, juice and, of course, chocolate.
We've partnered with Danone milk, and we launched our first Kinder Surprise Egg with Ferrero in Russia in 2012, which are now available in Mexico, so it's traveled a long way.
We have been super consistent in our approach to leveraging best practices and bringing them to other countries. This year, we will have a huge Easter egg promo in France with Ferrero that will be sure to activate the market.
Publishing is also very strong. We work with Egmont in Russia, Nordic Publishing in the Netherlands and Hachette (France) selected "Masha and the Bear" for the famous Bibliotheque Rose collection. In Italy, "Masha" books appear on top 10 best-seller lists. We also have had a long-term successful strategy and partnership with Panini, the sticker album publishing company.
What are the biggest opportunities to expand content and consumer products in 2017?
There are a few more territories we'd like to activate in 2017 in Australia and India, in particular. We're also focused on increasing the consumer product range in Mexico and France. We are starting to think about a strategy for entering the Japanese market, and we're focusing on strengthening our TV broadcasting in the U.S. We're also looking to grow the apparel sector.
While we're excited about the opportunities, we're trying to build a long-term strategy for an evergreen property. We're focused on slowly developing the countries we are already in, and in countries we have just entered, we'll try to maximize our presence.
Subscribe and receive the latest news from the industry Article
Join 62,000+ members. Yes, it's completely free.
You May Also Like
---