eOne and Peppa Pig Growing Up
eOne and Peppa Pig Growing Up
Entertainment One's licensing initiatives have been built on Peppa Pig thus far. As big as the brand is, the company has ambitious plans to expand its business well beyond the porcine star.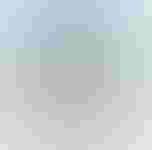 Entertainment One's licensing initiatives have been built on Peppa Pig thus far. As big as the brand is, the company has ambitious plans to expand its business well beyond the porcine star.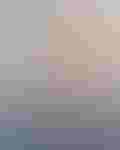 Andrew Carley, head of global licensing, eOne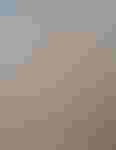 Joan Grasso, vice president, licensing, North America, eOne
Entertainment One's Andrew Carley, head of global licensing, makes it clear: "The Peppa Pig property is in a very different part of the licensing cycle in different territories. For example, we are currently celebrating Peppa's 10th anniversary in the U.K., making it, in this market, a very mature, well-embedded property, and so our focus is managing a well-established and much-loved brand. In other markets such as Italy, Spain, Australia and Germany, the brand is newer and we are in the phase of brand building. While in other areas such as Central and South America and Russia, we are in the very early stage of introducing the brand to the marketplace. But wherever we are and whatever stage of the cycle Peppa is at, it is, and always will be, a television-led property."
One of the signs of the maturity of the U.K. market for Peppa Pig is eOne's recent decision to partner with Rainbow Designs for a move into the nursery market, which targets children ages infant to 2-years-old. Despite describing this as "a new and exciting venture for us," Carley says that "this is something we took a long time to think about and plan, and the move is, to a very significant degree, a reflection of how mature the brand is in the U.K."
"We have been receiving requests from licensees and retailers to make this move for four or five years," says Carley. "But our concern has always been that this would run the risk of damaging the brand in its core 1- to 5-year-old demo. However, after 10 years in the marketplace, Peppa has a very solid consumer base. Additionally, parents have started to bond with Peppa, and we now have some parents whose children have grown out of Peppa, but who have younger siblings coming along and they want these children to interact with Peppa from a very early age."
Whether this is a move that will be replicated in other markets depends, says Carley, on how Peppa develops in the U.K., but his judgement is that eOne is two to three years away from such a development in any other market.
Although long-established in the U.K., Peppa is in the relatively early stages of development in the U.S. The TV series "Peppa Pig" launched in the U.S. in February 2011 on Nick Jr. and, says Joan Grasso, vice president, licensing, North America, began its licensing program with an exclusive agreement signed with Toys 'R' Us in August 2012. Plans are in the works for further expansion.
"This year, we will begin to extend our retailer reach with a deal with Amazon, and we will also be launching lines with Walmart toward the end of 2014," says Grasso.
The expansion of the Peppa brand in the U.S. will continue with the launch of new toy lines currently in the design phase at Jazwares, and other new lines that will be announced at Licensing Expo 2014 in Las Vegas, Nev., this month.
"The range will be based on established preschool play patterns–figures, play sets, role play and plush," says Grasso. "It is likely that in 2015 we will look to television advertising as well as strong marketing, the launch of stage shows and costumed character experiential events, both in the U.S. and in Canada, where Peppa will launch next year. From now through the end of 2015, the strategy for Peppa in North American can be summed up as marketing, advertising and live events.
"We want to work with evergreen brands such as Peppa, and these are brands that need to be sustained and handled with a slow, managed growth pattern," continues Grasso.
Spain and Italy, with 55 and 46 licensees respectively, are markets where, says Carley, the brand is in a stage that "is now a matter of controlling and developing the brand." Italy, however, is a market that is unusual for a number of reasons–the licensing program launch was lead by publishing rather than toys.
"There is something about the feel of Peppa that makes it look as if it comes from a publishing background," says Carley.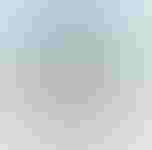 Another unusual aspect of the brand's development in Italy is Peppa's emergence as a movie star, complete with her own cover of Italian Vanity Fair.
"The success of Peppa in Italy was such that, despite the perception that preschool properties wouldn't work in the cinema, we decided to release a number of episodes joined together with the added pull of one episode that had never been seen before. Our partner, Warner Bros., was very enthusiastic and strongly behind the idea," says Carley.
The focus from now to the end of 2015 is on major launches in France, Germany, Russia and Central and South America, where, says Carley, eOne has all key toy, publishing and apparel licenses in place, as well as a broadcast partner in Discovery (shared in Mexico with Televisa, who is also eOne's licensing agent in that territory).
The immediate future looks very promising for Peppa. But that is only the beginning of the story for eOne Licensing.
"As a company, eOne intends to cover pretty much all the age ranges from about age 15 or 16 downwards, and to develop both TV and lifestyle brands," says Carley.
Carley points to the recent acquisition of Art Impressions as an example of the company's ambition and efforts to reach additional demographics.
"Art Impressions has given us teen lifestyle brands such as So So Happy, extending our range from preschool properties Peppa Pig and Ben and Holly's Little Kingdom," he says.
Also key to both the company's present and plans for the future is the philosophy of thinking global, acting local.
"A key focus for us in the immediate future is to maximize the opportunities presented by our existing global network of offices, in addition to collaborating closely with our strong roster of international agents whose expertise in local markets is invaluable," says Carley. "While many companies prefer to have global master licensees, we prefer a strategy of local partners for each territory."
Carley cites Chile as a good example of this philosophy in action.
"As a general rule, we don't like doing direct-to-retail deals, but, through our local Chilean agent Exim, we have entered into just such a deal with a Paris retail chain, as this is the way they operate. Having this deal in place will give the Peppa brand tremendous cache in Chile."
As Peppa celebrates her 10th birthday, eOne Licensing can reflect on a decade of success in which it has established Peppa Pig as a leading global preschool brand, with more success promised by major launches in South America, Russia, Germany and France, as well as laying the foundations of a significant licensing business and building its portfolio with new properties such as Ben and Holly's Little Kingdom and So So Happy. It has unquestionably been a great 10 years, but the next 10 might just be better still.
Subscribe and receive the latest news from the industry Article
Join 62,000+ members. Yes, it's completely free.
You May Also Like
---