Retailers Struggle Despite Holiday Growth
Retailers Struggle Despite Holiday Growth
Combined holiday sales in November and December increased 3.8 percent year-over-year to $601.8 billion, according to the NRF.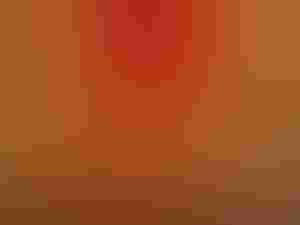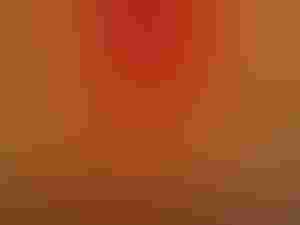 Promotions and last-minute deals outweighed severe weather when it came to the U.S. holiday shopping season, with combined sales in November and December increasing 3.8 percent year-over-year to $601.8 billion, according to the National Retail Federation.
Non-store holiday sales, an indicator of online and e-commerce health, grew 9.3 percent to $95.7 billion.
"Despite facing a truncated holiday season, severe weather and shaky consumer confidence, retailers rose to the challenge and executed their strategies with proven success," says Matthew Shay, president and chief executive officer, NRF. "Considering that retail sales are an important barometer when measuring the overall health of our national economy, this report provides a level of true optimism that the recovery is picking up steam, and once again, retail leads the way."??
Not all retailers came out of the holiday season on top though, with the holiday discounts that drove sales cutting into profit margins. A number of major chains reported large losses at the end of 2013, including:
Sales in U.S. Sears stores dropped 9.2 percent during the nine-week holiday shopping period, which ended Jan. 4, while sales at the Sears-owned Kmart fell 5.7 percent in the same period.

Sales at Toys 'R' Us declined 4.7 percent during the holiday period compared to 2012, making it the second year that the toy store has seen a more than 4 percent decline in holiday sales.

Barnes and Noble's Nook division lost considerable market share, with revenues from its e-reader and digital content dropping 60.5 percent from 2012. The chain's brick-and-mortar stores faired better but still reported a 6.6 percent decrease from last year.

Continued sales growth over the last four years, and in particular a 3.6 percent year-over-year increase in 2013 holiday sales, put a positive spin on Macy's decision to shutter five stores and lay off 2,500 employees. The news, which was presented as a necessary efficiency measure, actually boosted the retailer's stock 7 percent.
Despite retailers' individual struggles, the overall picture is positive.
Total retail sales in December alone, which exclude automobiles, gas stations and restaurants, increased 0.4 percent seasonally adjusted month-to-month and 4.6 percent unadjusted year-over-year.
"Solid job growth in the months of October and November led to a more-confident consumer and healthy holiday shopping season for many retailers," says Jack Kleinhenz, chief economist, NRF.  "While economic and policy uncertainties remain, the economy seems set for steady growth in the New Year. Undoubtedly, some of the increase came at the expense of margin. Retailers are still stressed and a long-term promotional environment may actually hurt the bottom line. As consumer confidence grows, there will be less need for retailers to heavily promote and discount their offerings."??
December retail sales released Tuesday by the U.S. Census Bureau, which include categories such as automobiles, gasoline stations and restaurants, increased 0.2 percent seasonally adjusted month-to-month and 4.1 percent adjusted year-over-year.
Subscribe and receive the latest news from the industry Article
Join 62,000+ members. Yes, it's completely free.
You May Also Like
---