Retail Rap
Retail Rap
]> Federated Merchandising Group's Joe Feczko and retail consultant Walter Loeb offer licensing insight. As hosts of the Retail Super Session, Wednesday, June ]>Federated Merchandising Group's Joe Feczko and retail consultant Walter Loeb offer licensing insight. As hosts of the Retail Super Session, Wednesday, June 12, at the Licensing 2002 International Show, Federated Merchandising Group Executive Vice President Joe Feczko and retail consultant Walter Loeb will provide a step-by-step guide to the architecture of image branding strategies and an overview of the economic outlook that lies ahead for retailers. Here, the two retail experts offer a preview of their comments and some licensing insight in question-and-answer sessions with License!License!: Of the $15.6 billion in sales that Federated rang up last year, what percent of the merchandise mix is derived from sales of private labels and private brands? Joe Feczko: Approximately 16 percent of total sales.L!: How does Federated define the difference between a private-label brand and a private-label program?Feczko: For a private-label brand, we start with a brand profile consisting of marketing demographics, psychographics, and features and attributes of our customer. Then we create a private-label brand with all those values in mind.

A private-label program, in contrast, consists of promotional price items that maximize fashion trend opportunities and that do not necessarily fit into our brand profile. One of the reasons we have so much success in private-product sales is that this distinction has enabled us to deliver consistent product placement much as a national brand does, as opposed to what one might associate with a private-label program.L!: What led you to license I.N.C. International Concepts for Japan, and what are licensing partner Kosugi Sangyo, ltd.'s duties?Feczko: Kosugi Sangyo, ltd., is an established Japanese apparel corporation that manufactures, imports, exports, and sells clothing. The main reasons for entering into this strategic partnership with Kosugi include:Its knowledge of the Japanese customer. Japanese culture is very different from American culture. As a result, this customer has different opinions on what is appropriate attire and what will be popular, so we needed a partner that understands who this customer is and what she wants.Relationships. Japanese business is based on relationships, and we needed a partner that could get us into the large department stores in Japan. We are currently in 21 doors in Japan (not including a free-standing store in Triton Square, which makes 22 total doors).
Kosugi buys the I.N.C. International Concepts line monthly, just like our headquarter divisions do. This accounts for approximately 40 percent of the total buy for the month. It then designs and manufactures the remaining 60 percent of the line based on the collection. All license styles are subject to Federated Merchandising Group's prior approval.
L!: Turning to the Greendog brand, how old is it, what are its strengths, and what led you to partner it with Footstar?
Feczko: A fun, upbeat kids' brand, Greendog was established in fall 2000. Fashion basics drive this pricepoint/value-focused brand. Our target audience is the cost-conscious parents of today's fashion-conscious generation.
Federated saw an opportunity to dress kids from head to toe. This season, we licensed footwear maker Footstar to extend our kids' Greendog brand into kids' shoes. We felt that combining Footstar's expertise with Greendog's well-established brand was the best way to enter this market and extend our brand.
L!: How do you determine whether or not to license out a name for a category?
Feczko: The first, most important consideration is: Does this line extension fit into the image we've built for our brand and does it enhance the position of our brand? If we are going to enter into any license agreement, it is imperative that we don't lose our brand's identity.
L!: What are some other private brands that are ripe for licensing?
Feczko: If the right opportunity presented itself, we'd be willing to consider licensing several of our brands, including Charter Club, Style & Co., and Alfani.
L!: What are you looking for in a licensee?
Feczko: Someone who is well established and can provide an expertise in the industry we are looking to enter. The licensee also must be willing to work within our established brand profiles. In terms of forming strategic alliances, the licensee should understand the price, value, and fashion component of a specific brand.
When it comes to decisions regarding partnerships, there are two questions we need to assess:
Is this a good business decision?

Is this a good brand decision?
Our alliances become win-win when licensing opportunities meet and exceed both questions.
L!: What are some of the advantages for potential licensees that a Federated property may have over a national brand?
Feczko: One of the greatest advantages is our department stores, which are brands of their own. These include our two national brands-Macy's and Bloomingdale's-and our regional brands-Burdines, Rich's, Lazarus, Goldsmiths, and The Bon March With more than 450 stores in 34 states, we have a unique foothold. Customers associate our stores with trust and value.
L!: What is it about licensing that draws so much interest from brand owners?
Walter Loeb: Licensing is one tool you can use to enhance your brand. You can add more products. You can strengthen your brand with licensing. You also can use it to create a new idea. Remember 01/01/00 [created by New York-based WalkerGroup/Designs]? It turned out to be a one-shot deal, but it was a licensing success and a blast force of creativity. I anticipate many new ideas forthcoming in this manner.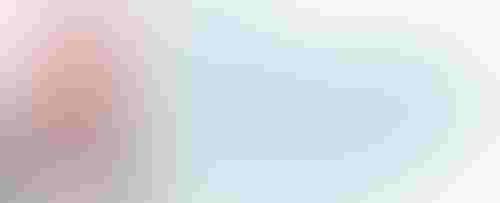 Because there will always be creative and innovative people and because it's what young people look for, I expect licensing to continue to be used as a means to launch something new.
L!: How else can licensing strengthen established brands?
Loeb: New ideas create more business. Take, for instance, Nokia. It has a strong connection to youthful customers, and I can easily see it expanding into other categories that appeal to that customer, such as footwear.
L!: What are some of the smartest licensing programs in the market?
Loeb: I think one of the greatest ideas was Target's use of Mossimo, Cherokee, and other names to define its private-label program. In these instances, the names were pre-sold to the customer before Target took them in. As a result, the labels mean more. Customers think they are national brands; they do not realize they are in-house brands. The idea was brilliant. Martha Stewart is another great example.
L!: What are the advantages to licensing out a private-label name?
Loeb: Sometimes retailers can create a brand at their stores and license it out, such as what Federated has done with I.N.C. The retailer creates it, and if it puts muscle behind it and advertises it, it can make it a brand. For instance, I can visualize I.N.C. watches replacing some national brand watches.
L!: What are the pitfalls for a licensee getting involved with a private-label program?
Loeb: Stores have to commit to the private-label merchandise. If the design, for instance, is not so hot, they won't get the sales they anticipate.
L!: How do you define a brand?
Loeb: A brand is a group of products that has wide customer acceptance because of its quality, design, and timeliness. A brand delivers a promise. Particularly in fashion, a brand must be on the leading edge. Price does not enter into the picture. A brand must change with each season and must be targeted to a specific customer profile. A brand must have a defined orientation.
L!: What do you predict for the future of licensing?
Loeb: I think licensing can add to the growth of great branded companies, and it often helps to popularize a brand. I think we will see more companies using licensing to "internationalize" a product.
Subscribe and receive the latest news from the industry Article
Join 62,000+ members. Yes, it's completely free.
You May Also Like
---