Retail Outlook for 2023 Positive Across the U.S. and U.K.
Retail Outlook for 2023 Positive Across the U.S. and U.K.
As the first quarter of 2023 closes, forecasts for retail sales to continue growing.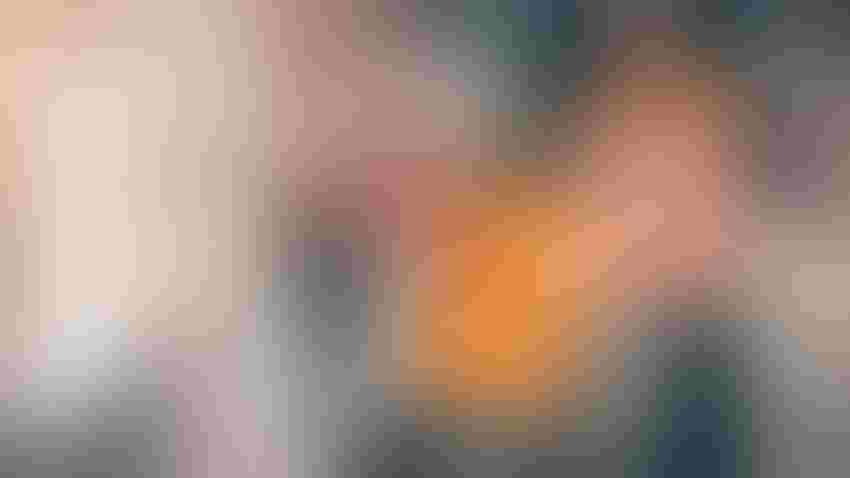 Interest rates, bank failures, the U.S. debt ceiling, threats of a recession – finances are worrisome in 2023. Many people are struggling and even those who aren't are starting to tighten their belts. Does that mean retailers, who have been enjoying impressive sales growth for the past few years, should be concerned? Not according to the National Retail Federation (NRF). Last week, the NRF released its annual forecast, anticipating retail sales will grow between 4% and 6% in 2023. In total, NRF projects retail sales will reach between $5.13 trillion and $5.23 trillion this year.  
"In just the last three years, the retail industry has experienced growth that would normally take almost a decade by pre-pandemic standards," says Matthew Shay, president and chief executive officer, NRF. "While we expect growth to moderate in the year ahead, it will remain positive as retail sales stabilize to more historical levels. Retailers are prepared to serve consumers in the current economic environment by offering a range of products at affordable prices with great shopping experiences." 
However, Deloitte's State of the Consumer Tracker found that, while Americans feel slightly more optimistic about their personal finances and the direction of the economy, consumers are signaling stronger intentions to replenish their savings rather than spend more. 
The NRF's 2023 figure compares with 7% annual growth to $4.9 trillion in 2022. The 2023 forecast is above the pre-pandemic, average annual retail sales growth rate of 3.6%. 
The total figure includes in-store and online sales. Those sales are expected to grow between 10% and 12% year over year to a range of $1.41 trillion to $1.43 trillion. While many consumers continue to utilize the conveniences offered by online shopping, much of that growth is driven by multichannel sales, where the physical store still plays an important component in the fulfillment process. As the role of brick-and-mortar stores has evolved in recent years, they remain the primary point of purchase for consumers, accounting for approximately 70% of total retail sales.   
The NRF projects full-year GDP growth of around 1%, reflecting a slower economic pace and half of the 2.1% increase from 2022. Inflation is on the way down but will remain between 3% and 3.5% for all goods and services for the year. 
Similar optimism can be seen in the U.K. According to the Confederation of British Industry, retail sales volumes are expected to return to growth next month for the first time since September 2022, following broadly unchanged sales in the year to March, according to the CBI's latest Distributive Trends Survey. 
The survey, based on the responses of 135 companies (including 48 retailers) found retail sales volumes were broadly unchanged in the year through March. Sales are expected to increase at a moderate pace next month (+9%), marking the first positive-growth expectations since September 2022. The CBI also found that retailers expect sales to exceed seasonal norms to a broadly similar extent in March (+13%). 
"It's encouraging that activity in the retail sector showed signs of stabilizing after a challenging winter," says Martin Sartorius, principal economist, CBI. "This resilience has helped inspire some spring shoots of optimism, with firms expecting an increase in sales for the first time since last September." 
Jack Kleinhenz, chief economist, NRF, noted that aggregate economic activity has held up well, despite restrictive monetary policy that is working purposefully to curb inflation. He also acknowledged recent developments in the financial markets and banking sector as well as some unresolved public policy issues complicate the outlook.  
As inflation continues to ease, Deloitte found slightly fewer consumers report feeling anxious about the direction of the economy. However, Americans surveyed remain cautious as concerns around rising prices remain elevated.  
"While it is still too early to know the full effects of the banking industry turmoil, consumer spending is looking quite good for the first quarter of 2023," says Kleinhenz. "While we expect consumers to maintain spending, a softer and likely uneven pace is projected for the balance of the year." 
As part of its 2023 retail industry outlook, Danny Bachman and Akrur Barua, U.S. economists, Deloitte, found several economic trends that will likely influence retail sales. They believe a slowing economy will keep retail sales growth in check. The two forecast GDP growth to slow to 0.9% in 2023 from an estimated 2% in 2022 and 5.9% in 2021. They do believe the relatively healthy labor market will continue to boost sales. And there is a significant chance that a recession would make things much worse. In the event of a recession (which Deloitte rates at a 35% probability), the economy would contract and unemployment would rise. Such a turn of events would likely hit consumer and business demand harder than expected, thereby denting retail sales. 
Subscribe and receive the latest news from the industry Article
Join 62,000+ members. Yes, it's completely free.
You May Also Like
---