How Experiential Retail is Already Shaping U.K. Consumerism in 2021
How Experiential Retail is Already Shaping U.K. Consumerism in 2021
License Global looks at how the U.K. high street, retail and experience markets could be making a big return in 2021.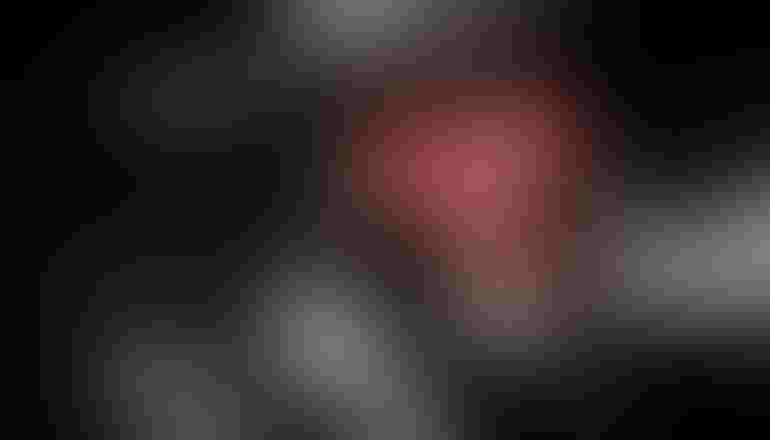 With brands like Primark reporting post-lockdown sales of £2 billion (BBC), B&M entering the FTSE 100 with a market value of £4.7 billion (Retail Gazette) and sales across toys, publishing and gaming on the rise, signs of positivity continue to show through in the U.K., even after announcing an all-time low GDP in August. 
License Global looks at how the U.K. high street, retail and experience markets could be making a big return in 2021. 
The Experience Economy 
Before COVID-19 became the dominant global conversation, experiences provided brick-and-mortar stores with an ambitious sense of character, driving new heights in footfall and displaying genuine commercial creativity. Lush's mega-store featured spa treatments, perfume libraries and makeup stations. Primark's flagship store features shops-within-shops and partnered with "Friends" and Funko to enhance its offerings. Samsung KX and Adidas used their locations to bring communities and friends together to play with technology or take part in classes.  
Overall, 73 percent of people stated they would spend more time and money in a store that offered experiences (RetailEXPO). Today, those same experiences could be what brings footfall back to stores post-lockdown such as The Rolling Stones' new retail destination, RS No.9. 
Featuring an exclusive mix of collections and collaborations – curated by Bravado and The Rolling Stones – fans of all ages can check out collabs with Chateau Baccarat, The Soloist and Stutterheim, with more to be announced soon, as well as products featuring the new, official Pantone color Stones Red and customizable t-shirt printing stations. 
"Soho has always encapsulated Rock 'n' Roll, so Carnaby Street was the perfect spot for our own store," said The Rolling Stones. "We are confident this exciting project that our friends at Bravado have created will be an unrivalled experience for everyone to come to London and enjoy."   
"With this innovative partnership, the Rolling Stones add yet another cultural touchpoint to their rich legacy," says Mat Vlasic, chief executive officer, Bravado. "RS No. 9 Carnaby is the result of years of planning and decades of building one of the world's most recognized brands. It creates a destination where fans can connect and immerse themselves in the music, style and spirit of one of the world's most iconic and beloved bands." 
With storefront real estate an actionable landscape following closures and shifts to ecommerce, we could see less pop-ups and more permanent footfall drivers direct from the world's best-loved brands. 
Cinemas and Dining Out Hint at a Big Return 
Christopher Nolan's "Tenet" brought in $53 million on its opening weekend across 41 territories outside the U.S., with $7.1 million of that coming from its biggest market, the U.K., before reaching more than $150 million worldwide as China and the U.S. audiences followed.  
While this may be below the pre-lockdown expectation for the movie, it nonetheless showcases the appetite for global moviegoers to return to normal and engage with auteur directors, big ticket titles and escapism once more. Combine this with the retrospective that Nolan's previous epic "Inception" banked around $8.1 million from the U.K. box office (Indiewire), and that appetite seems to be larger than first expected. 
What's more, the Great British night out is far from past, as the government's "Eat Out to Help Out" scheme – which offered diners 50 percent off any selected restaurant bill – closed at the end of August having brought 64 million diners out to restaurants, cafés and high streets experiences once more.  
Retail Gamification 
Gamification – a concept brought to life many years ago – is primed for revival and could bring a new edge to our online retail experience.  
According to tech innovation company Ksubaka, connecting the dots between that huge market of players and retail, or providing the psychological satisfaction of gaming to consumers can be a powerful move for retailers. Retail gamification uses gaming mechanics to keep buyers invested in the purchase journey, build a far deeper connection with consumers and extend its engagement with people in-store and online. 
These mechanics are then built around a story, a challenge and a design, which gives your buyer control as well as an obstacle to overcome in order to gain the satisfaction of achievement. The gamification of retail is rife with potential to bridge the gap between offline and online purchasing, using storytelling to build the buyer journey. 
Integrating leaderboards, badges, points and linking achievements with loyalty or reward schemes, promoting new ranges or products through app-driven games is a great way for brands to stand out as they vie for consumer engagement. One brand working on new elements of gamification in retail is mobile marketplace TopHatter. 
"Gamification is not one thing – even though the term 'gamified' is thrown around a lot these days," says Austin Henggeler, director, sales, account management, TopHatter. "There are a number of elements that can gamify a mobile or web experience, and with these elements, you can create a more compelling, retentive product. And in mobile, retention is everything."  
"At mobile discovery marketplace Tophatter, we've built our shopping experience with several gamification elements," adds Henggeler. "Retail is not a space known for gamification, quite the opposite; look at the industry leader. Amazon has perfected the frictionless path to purchase: how quickly can a user complete the journey from entering your experience to buying something. This is designed around the traditional idea that the longer someone stays around, the less likely they are to make a purchase. We flipped the script by imbuing the stickiness of a game into retail. Users spend more time on Tophatter than they do other retail apps because they are discovering new things as live auctions pop up, competing against other live users, returning to the app so they don't miss an item they told us they wanted to be reminded about, or simply passing time on their phone. These gamification elements retain users because they are enjoying the act of shopping, which is so different from almost every other mobile or online retail experience."  
It's no longer about shortening the journey for online consumers but making it an experience to keep them scrolling and shopping for hours on end. 
Our usual way of life including cinemas, eating out, visiting museums and, essentially, heading out of the house, may be making a return thanks to the burgeoning and ever-evolving experiences, retail offerings and high streets of the U.K. 
Image: RS No.9 London Store. Courtesy of Bravado / The Rolling Stones
Subscribe and receive the latest news from the industry Article
Join 62,000+ members. Yes, it's completely free.
You May Also Like
---