Holiday Shopping is in Our Review Mirror
Holiday Shopping is in Our Review Mirror
How bottom lines fared in this year's golden quarter.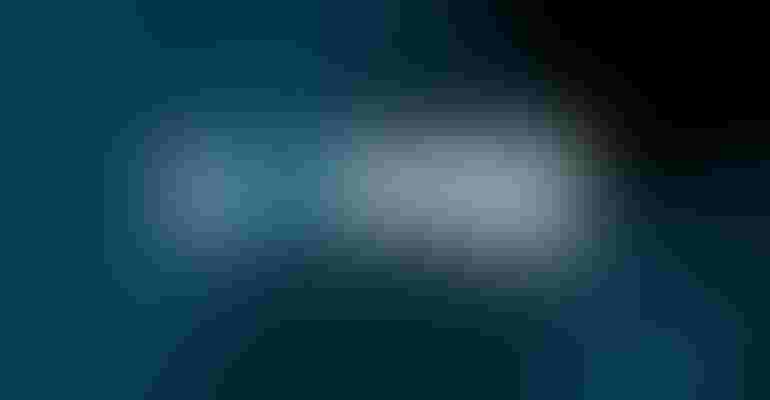 The holidays are behind us, and while not all the tallies are in, retail reports so far have been favorable.  
The National Retail Federation (NRF) defines the holiday season as Nov. 1 through Dec. 31. While the traditional retail holiday shopping season is Nov. 1-Dec. 24, looking at what Mastercard refers to as the expanded holiday season (the 75 days between Oct. 11 and Dec. 24), total retail sales were up 8.6% year-over-year. The NRF predicted that consumers would spend a per capita total of $997.73 on holiday purchases this year. 
Early Birds had the Advantage 
In early November, License Global encouraged readers to start Christmas shopping early, partly due to significant supply chain issues. According to Mastercard, many consumers heeded that call with U.S. shoppers doing their purchasing earlier than in years past. In a recent webinar, the NRF found that consumers started and finished their shopping early, with 61% starting by early November and 42% finished the week before Christmas. 
The Big Five Days 
Thanksgiving Day through Cyber Monday often set the tone for holiday spending. Thanksgiving weekend was, as always, a vital part of the holiday sales tally. According to Adobe Digital Economy Index, combined online sales results for Thanksgiving and Black Friday totaled $14 billion (slightly under last year). Black Friday shopping for 2021 increased compared to 2020 by 48% (Forbes). Over the long Thanksgiving weekend, U.S. shoppers pushed retail sales up 14.1% year-over-year. In-store sales also rebounded, increasing +16.5% while e-commerce sales experienced sustained growth, up 4.9% (Source: Mastercard Spending Pulse). NRF noted the continuing trend that people no longer confine their online shopping to Cyber Monday. Instead, online shopping is now spread throughout the five-day weekend. In fact, more people shop online on Black Friday than they do on Cyber Monday (NRF). 
Not-So-Super Saturday  
Super Saturday, sometimes called Panic Saturday, is the last Saturday before Christmas. It's one of the biggest shopping days of the holiday season as desperate last-minute shoppers seek out discounts and deals. This year, perhaps due to concerns over the Omicron variant, sales fell short of expectations. According to the NRF's annual survey and Prosper Insights & Analytics, more than 148 million consumers had planned to shop in-store and online on Super Saturday this year. However, store visits stores dropped 26.3% on Super Saturday compared with 2019, according to preliminary data from Sensormatic Solutions, a division of Johnson Controls. Year over year, though, retail traffic jumped 19.4%, Sensormatic says (Source: CNBC). 
Still a Winning Season 
According to Mastercard SpendingPulse, holiday retail sales excluding automotive increased 8.5% YOY this season. More consumers returned to stores (up 8.1%), and e-commerce continued to expand, up 11.0% compared to 2020. Whether it was fear of COVID-19 or because shopping at home feels less stressful, e-commerce also had a successful season. According to Mastercard, e-commerce made up 20.9% of total holiday retail sales, up from 20.6% in 2020 and 14.6% in 2019.  
Holiday Shopping Continues into the New Year  
The NRF reports that retail holiday sales during November-December grew 14.1% over 2020 to $886.7 billion, setting a new record despite challenges from inflation, supply chain disruptions and the ongoing pandemic. The number includes online and other non-store sales, which were up 11.3 % at $218.9 billion. Both the amount spent and the growth rate are new highs, topping the previous records of $777.3 billion spent in 2020 and 8.2% growth that year.

Taking Charge 
An unfortunate holiday spending trend is the return of credit card debt for many consumers. According to CNBC, after paying off a record $83 billion in credit card debt in 2020, Americans are on track to end this year back in the red. Americans weren't shy about spending money on holiday cheer, but with inflation hitting a 39-year high in November (Source: Statista), everything cost more and consumers may have been spending money they didn't actually have. Credit card balances are expected to continue to rise in 2022 (Source: Transunion). 
Subscribe and receive the latest news from the industry Article
Join 62,000+ members. Yes, it's completely free.
You May Also Like
---