Exclusive: Newzoo on the Rise of a $200bn Gaming Market
Exclusive: Newzoo on the Rise of a $200bn Gaming Market
Newzoo takes License Global behind the scenes of a giant market shift for gaming to better understand a new landscape of gaming for players, fans and brands worldwide.
The U.S. has once again become the dominant gaming audience in the world, surpassing $50.5 billion in revenue in 2022 and leaving long-standing market leader, China, in second place with market revenue of $50.2 billion.  
Uncovered by gaming analysts Newzoo, the latest Games Market Revenues Report shines a light on a market that will grow to $203 billion by 2024, and with gaming continuing its meteoric rise to entertainment dominance, License Global looks at the future of gaming, intellectual property and brand growth with Rhys Elliott, market analyst, Newzoo. 
License Global: Having just launched a report outlining the rapid growth of the U.S. gaming market, how does impact the global gaming space?   
Rhys Elliott: The games market's continued growth directly impacts the broader entertainment market, and the ongoing transmedia trend means that the lines between gaming and entertainment are blurring. On the one hand, entertainment companies are looking to license their IP to expand their reach. As a recent example, EA announced it is working on a new "Lord of the Rings" mobile game, and several Star Wars games are in the works across multiple AAA game studios worldwide. But it also works in reverse: several streaming services and movie studios are adapting games into movies and TV shows. An "Uncharted" movie and the second "Sonic the Hedgehog" movie did incredibly well at the box office. A Netflix show based on "League of Legends" (Arcane) was among the top Netflix shows in multiple countries last year.
"Mario," "Borderlands," "Ghost of Tsushima," "Fallout" and several other game IPs are also crossing over into movies and TV in the coming months and years. A rising tide lifts all boats, and the broader entertainment market can benefit from gaming's rise.
What are the main factors behind the return of the U.S. being the No. 1 gaming capital for player revenue?   
The short answer is that governmental regulation is hindering game revenue growth in China, allowing the U.S. games market to overtake. However, console is due for a big year in 2022, and the U.S. is a significant console market, which also contributes. The Chinese government's regulations on games include measures that limit gaming time for young people in China. Game releases in China also require a license, and the government just ended a nine-month-long licensing freeze, meaning no new games could not be released. China's government continues to crack down on gaming and big tech, so we expect to see the most prominent Chinese companies diversify their portfolio overseas to offset any ongoing or imminent regulations. With Chinese tech giants like Tencent and NetEase already setting up console- and PC-focused studios in the West, this is already happening.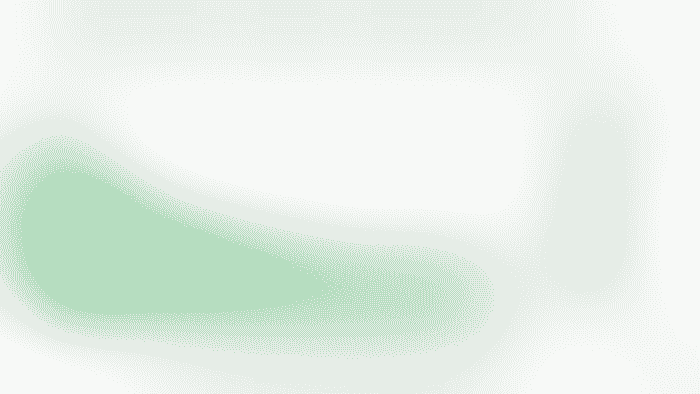 A graph showing game revenue in 2021. Credit: NewZoo
What do you factor in when considering the future of growth in gaming?   
Overall, our games forecasts are always the outcome of an iterative process, reviewing the implications of our assumptions on a very granular level. During this process, we rely on quantifiable metrics, such as historical growth rates, and include hard-to-quantify metrics, such as (gaming) culture, spending behavior, and other societal factors. The revenue data comes from our predictive games market model, which uses a top-down approach to market sizing. We incorporate macroeconomic and census data from the IMF and UN, such as household income and GDP per capita, transactional and app store revenue data from our data partners, our primary consumer research, partner data, and detailed financial information reported by more than 100 public companies, and third-party research. We also receive valuable input from clients, often leading international game companies. Market size estimates and growth forecasts for individual segments, countries, and aggregate for the total industry are validated against our analysis of various contextual metrics. For instance, our market model calculates the average annual spend per paying gamer, compared with historic numbers, other regions, household income, and GDP per capita. Long story short: we factor in a lot!   
What are the significant changes happening with console vs. mobile in the future?   
One significant shift in the console front is the ongoing move towards subscription services. Music had its subscription revolution with Spotify, video had Netflix, and now it's gaming's turn. Xbox is the best case study here. The company has been working on its Game Pass service, a monthly subscription including a library of games, for quite some time. The service, which passed 25 million subscribers on the last count, had helped Xbox continue to grow when the two other console manufacturers—Sony and Nintendo— faced challenges. 
Simply put, annual recurring revenues from subscriptions can help console revenues remain more stable and consistent during a slower period for the market. This is why PlayStation is revamping its PS Plus subscription to resemble more Xbox Game Pass and why Nintendo continues to experiment with content for its Nintendo Switch online subscription. User privacy continues to be a major talking point for mobile gaming. Last year, privacy changes like Apple's ATT shook the mobile ecosystem and the games market. The mobile games market is still adapting to these changes. To retain some of the tracking ability, mobile companies are turning into content fortresses, and companies—including Apple itself—are doubling down on internal ad networks. Mobile game developers were already adopting hybrid monetization and IP-based game strategies, and mobile privacy changes are accelerating these shifts.  
What data have you seen that hints at a new future of gaming as player numbers grow and technology becomes more advanced?   
Younger generations play more. A Consumer Insights report we published last year shows that Gen Z and Millennials spend more leisure time on games than any other entertainment medium. The share of time spent on gaming increases with each new generation. While gaming's future will likely resemble today's in many ways—but with extra revenue streams and ways to play—younger players are more partial to in-game social experiences and user-generated content. These two parts of gaming —perhaps via the metaverse—will likely play a bigger role in gaming's long-term future. All the hype and significant tech investment into the metaverse look like a boon for the VR market. While we can't give away numbers, our data shows that the VR install base is growing, especially the standalone VR install base. While the metaverse future envisioned by Tim Sweeney and Mark Zuckerberg won't be a reality for years to come, the seeds planted by these companies are already starting to sprout this year. Some of the biggest brands in consumer tech have headsets on the horizon, including Sony's PS VR 2, Apple's VR headset, and Meta's Cambria. These companies, especially the latter two, are leveraging their vast user bases to position themselves for Web 3.0. 
Subscribe and receive the latest news from the industry Article
Join 62,000+ members. Yes, it's completely free.
You May Also Like
---