Editor's Note: The New Retail Scene
Editor's Note: The New Retail Scene
Here are 10 formats that will drive the future of retailing, leveraging the demands of today's consumers.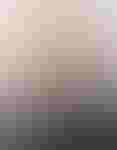 Here are 10 formats that will drive the future of retailing, leveraging the demands of today's consumers.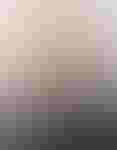 Tony Lisanti, global editorial director, License Global
While the rapidly changing and continually challenging retail landscape is top of mind for many licensing executives, the reality is that despite all the negative reports about store closings and financial difficulties, there are several positive trends to evaluate.
This is definitely a period of retail re-invention, perhaps similar to that of the 1990s when specialty retail formats, big box retailers, warehouse clubs and hypermarkets were all the rage and opening hundreds of stores around the world. Remember, at one point, Kmart, which is now facing its most serious financial test, owned six popular specialty retailers including Sports Authority, OfficeMax, Waldenbooks, Builders Square, Payless Drug and Pace Membership Warehouse Clubs. There were dozens of new retail concepts opening annually, marking a period of huge growth, and consumers loved the big box stores, merchandise assortments and discount prices.
But that was more than two decades ago, and now consumers prefer smaller retail footprints, convenience, value, personalization, e-commerce and store pick-up, among other features.
The reasons for this current retail consolidation include a correction to the retail saturation and over-stored retail marketplace, decline in traditional mall traffic, the emergence of more efficient and functional online retailers and the Amazon factor.
Since it emerged on the retail scene in 1994, Amazon was always considered a potential threat to traditional retailers, many of which never really took this threat seriously enough to offset it. And now Amazon dominates online retail sales with everyone else playing a catch-up game of some kind.
Today's new retail concepts boast characteristics that the stores of decades ago never even considered such as interactivity, online integration, a unique experience, a place that is fun to shop and convenience.
Here are 10 new concepts that will define the future of retailing:
Amazon Fresh Pickup–This grocery format, which opened recently in Seattle, Wash., allows Amazon Prime members to order groceries online, pick them up in less than 15 minutes and have them placed directly into their car, free of charge.

Amazon Go–This convenience store, currently being tested in a downtown Seattle location, allows customers to scan and place products in an in-app cart and leave the store without waiting in a check-out line.

Amazon Book Stores–The e-tailer recently opened its fourth book store in Dedham, Mass., and is planning several more locations. The store further enables Amazon to interact with its customers and possibly use the store as a pick-up location for merchandise ordered online.

Target–The retailer recently unveiled its prototype of the future, slated to open in Richmond, Texas, in October. The store will have two entrances, improved merchandise displays, order pickup, grab-and-go food and a wine and beer shop. In addition, Target is planning more than a dozen new brands across apparel and home categories over the next two years.

Walmart Convenience Store–Walmart Pick-up and Fuel, the C-store concept, is the world's largest retailer's latest attempt to expand the format and perhaps compete with Amazon. In addition to the typical product assortment, the new format allows customers to order groceries online and pick them up.

Marlin Bar–Tommy Bahama added this new concept to its retail store last November in Fort Meyers, Fla. The retailer basically knocked out one wall and added the indoor/outdoor bar that brought new energy and traffic to the mall. The company believes that the Marlin Bar format is different from its full-service restaurants and offers growth opportunities in the challenging retail sector.

TJX–The off-price retail company is planning to open a new home décor format this fall that will complement its popular Home Goods chain, further establishing its strength in the category.

Restoration Hardware–The furniture and home retailer recently announced plans for a new four level destination store in Edina, Minn., that will feature a café, wine vault and a rooftop patio.

Starbucks Reserve–These uniquely designed stores feature an immersive coffee bar that allows customers to interact with employees and learn more about various specialty coffees.

Fandango–The online ticketing network recently announced a new merchandise store–Fandango Fan Shop–that will sell various products tied to new theatrical releases and established movie franchises.
Subscribe and receive the latest news from the industry Article
Join 62,000+ members. Yes, it's completely free.
You May Also Like
---