TOP 15 Agents
TOP 15 Agents
]> License! Global ranks the top licensing agents, which played a key role in extending ma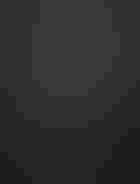 ]>License! Global ranks the top licensing agents, which played a key role in extending many of the world's most iconic brands into successful licensed programs. 1 EQUITY MANAGEMENT INC.
$5 B (est.) (private) Glen Konkle, CEO, +1.858.558.2500
For over 25 years, Equity Management Inc. has focused exclusively on corporate trademark licensing. During that time, EMI has emerged as the industry leader by utilizing a unique and strategic approach to corporate trademark licensing, one that is predicated on the enhancement of trademark equities, the maximization of the marketing benefits that support a brand's core business, and the creation of new streams of highly profitable revenue for its clients. EMI has created successful programs for more Fortune 500 companies than any other licensing company in the world and currently represents clients such as General Motors Corporation, General Electric, Kawasaki, Cadbury Schweppes Americas Beverages, The Goodyear Tire and Rubber Company, American Airlines, Lockheed Martin, Nissan Motor Company, Whirlpool/Maytag Corporation, Chicken of the Sea, La-Z-Boy, and Hefty. EMI is first and foremost a new product development company and has been responsible for the creation of over 41,000 products sold in 67 countries. The power of EMI's expertise, discipline and proven strategic approach has enabled it to secure more brand extension licenses than any other company in the industry. In 2008, the company plans to emphasize the pursuit of innovative brand extension licenses in the automotive, apparel, consumer packaged goods, food and beverage, and consumer electronics categories for its expanding roster of clients.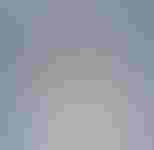 2 LMCA (Leveraged Marketing Corporation of America)
$4 B (private) Allan Feldman, CEO, +1.212.265.7474; Philip Raia, EVP, +1.212.265.7474
During its 23-year history, LMCA has engineered more than 300 license agreements. The agency's work ranges from conceptualization through full development and implementation. With offices in New York, Atlanta, St. Louis, and Shanghai, the company also has international experience in more than 160 countries. LMCA's clients are primarily major domestic and multinational consumer and commercial organizations, including: American Dental Association, Arm & Hammer, Black Flag, Eastman Kodak, Eddie Bauer, Frigidaire, Heifer International, Honeywell, Mack Truck, Melitta, Mensa, Mobile, Mott's, Playtex, Roto-Rooter, San Diego Zoo, Samsonite, Singer, The "21" Club, United Airlines, Winchester, and Westinghouse.
3 IMG
$3.5 B (private) Tim Rothwell/Bruno Maglione, EVPs/co-managing directors of worldwide licensing, +1.424.653.1660, +44 (0) 20 8233 6668
IMG is a diversified sports, entertainment, and media company that partners with leading marketers and media networks to help them grow their businesses through brand licensing, event properties, media production and distribution, talent brands, sponsorship consulting, sponsorship sales, and other services. From its emerging leadership in digital media and licensing and entertainment programming to its strength in sports, fashion, and traditional media, IMG is committed to providing business-building solutions. IMG's partners include many of the world's most recognized brands, media outlets, sports governing bodies, national and local governments, athletes, entertainers, models, and fashion designers. The company's media division is among the world's top independent producers of sports and entertainment television across multiple genres and is an emerging leader in video and interactive content creation. In 2007 it acquired the Collegiate Licensing Company, the largest collegiate trademark licensing agency in the United States.
4 The Beanstalk Group
$2.8 B (public) Michael Stone, CEO, +1.212.421.6060
The Beanstalk Group develops and manages licensing programs for clients such as The Ford Motor Company, Harley-Davidson, A&T, The Stanley Works, Mary-Kate and Ashley, Jaguar, Land Rover and The Andy Warhol Foundation. In 2007, growth was driven by the success of innovative licensing programs for several key clients:
The Andy Warhol licensing program continued to grow with the launch of two fragrances with Bond No. 9, a unique collaboration with Burton Snowboards, and the European launch of Pepe Jeans apparel and accessories.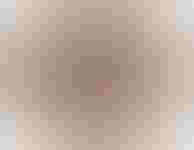 The Mustang for Men fragrance by Estée Lauder, positioned and marketed in a manner reflecting the true essence of the Mustang brand and lifestyle, has been one of the most successful "masstige" launches in recent history.
The Jaguar licensing program has proven to be one of the most successful automotive brand programs in the world with over 60 worldwide licensees across lifestyle categories including clothing, accessories, eyewear, fragrance, and furniture.
The Stanley licensing program expanded in major hardware and club accounts, introduced new products, and added several new licensees in the United States and abroad.
The AT&T licensing program has enjoyed continued success, with 200 SKUs that strategically complement the brand's existing telecommunications services.
In 2008, The Beanstalk Group will be developing programs for many of its recent new clients including Pampers, Always, Vespa, World Wildlife Fund, and Johnson Publishing Company's Ebony, Jet, and Fashion Fair brands. Beanstalk will also prepare for the launch of a Purina pet accessories line, including leashes and collars, bowls, bedding, and toys.
5 UNITED MEDIA
$2.4 B (public) Joshua Kislevitz, SVP Domestic Licensing, 212.293.8522; Liz Murphy, Executive Director, International, +1.212.293.8532
With United Media's recent appointment as agency for Hallmark's playfully irreverent Hoops and Yoyo, the company plans to build upon the brand's Web and e-card success by focusing on its unique graphic look and viral appeal. A new toy line by Jakks Pacific Inc. is underway for Fancy Nancy. The line of dolls is based on the best-selling children's book series by Jane O'Connor and Robin Preiss Glasser, and is scheduled to be launched through a major mass-market retailer this spring. Precious Moments Inc. and United Media are now licensing the Precious Girls Club, a unique brand extension targeting girls 4 to 8 and their moms, creating a fun world for little girls based on Christian values. Coming this spring is Raggedy Ann and Me!, an updated look targeting girls 3 to 8 and supported by a new line of dolls and books. Also scheduled for this year is the premiere of the all-new "El Chavo" animated series in Spanish on Galavision. Mary Engelbreit Baby, a retail program inspired by best-selling Mary Engelbreit's Mother Goose, launched at Dillard's in the fall of 2007, with a new line of layette, diaper bags, keepsake gifts and boxes, gift bags, and books.
6
The Licensing Company (TLC)
est. $2.38 billion (private) Angela Farrugia, group managing director + 1.212.413.0874
The Licensing Company, with international offices in London, Paris, Munich, New York, and Tokyo, focuses on what consumers want before deciding what products to create, and prides itself that only when it can visualize where a licensed product will sit at retail, who will buy it, and how it will benefit the brand, does it commit to developing a campaign.
It works closely with some of the largest retailers in the world to help identify trends, create direct-to-retail opportunities and drive consumers to buy the products. The line-up of brands covers all the bases, from Cosmopolitan to Good Housekeeping, Melissa Odabash to Umbro, Lysol to Resolve. And the entertainment portfolio spans from Star Wars to Lazy Town to Spider-Man 3.
7 COPYRIGHT PROMOTIONS LICENSING GROUP
est. $1.3 B (private) Katarina Dietrich, chief executive +44 (0)20 8563 6400
CPGL, owned by United States agency DIC, has extended its relationships with longstanding licensors such as Universal, MGM, United Media and Paramount. New properties include Skelanimals for Italy, France, Benelux and Iberia; CBS classic TV series in Europe; Mr Men for Benelux; Rupert for France; and Elvis Presley for Europe, among others. On the sports side of the business, CPS has some additions to its portfolio in the pipeline that will further raise the profile and reputation of the commercial sports department. Following some internal restructuring, CPLG plans to concentrate on the retail and marketing sides of the business while the sales teams in the seven international offices will continue to build on the successful 2007.
8 4Kids Entertainment
est. $1.3 billion (est.) (public) Al Kahn, chairman & CEO; Carlin West, EVP, acquisitions and new concept development; Roz Nowicki, EVP, marketing and licensing, +1.212.758.7666
Key initiatives brought the highly anticipated release of the Chaotic Trading Card Game (TCG) to retail shelves, as well as the debut of the "Chaotic" television series. This breakthrough property combines the elements of a physical TCG with a state-of-the art web site, enabling online play and card trading through an interactive community. A full-scale licensing program is in the works for 2008 and beyond. "Dinosaur King" premiered on 4KidsTV (the company's branded kids' block on Fox) in September 2007 with impressive ratings. A full-scale licensing program is planned for this property as well. Additionally, 4KidsTV will be programming the five-hour Saturday morning kids' block on the CW Network beginning Sept. 2008. Cabbage Patch Kids celebrates its 25th birthday in 2008 with a full slate of promotional partners and activities planned throughout the year. Teenage Mutant Ninja Turtles follows the big-screen release in 2007 with a brand-new series set to premiere in Sept. 2008. Additionally, 2009 marks the 25th Anniversary for TMNT with major marketing activities this year and continuing throughout 2009. "Yu-Gi-Oh!" returns with an all-new TV series in 2008 and a new licensing program in 2009. Revved up for another big year on the circuit and at retail is Monster Jam, led by master licensee Mattel. Rounding out the key properties driving business in 2008 are the American Kennel Club, The Cat Fanciers Association, Viva Piñata, Xbox 360, Jim Henson Designs, and Jim Henson's Pajanimals.
9 The Copyrights Group
$1.25 billion (private—owned by Chorion) Nicholas Durbridge, chairman + 44 (0) 1295 672050
The acquisition of Copyrights by Chorion late in 2007 will drive investment across the property portfolio in 2008 and beyond. The 50th anniversary of the first publication of Paddington Bear in 2008 will be the foundation to the future growth of licensed merchandise and marketing initiatives. The roll-out of Peter Rabbit Naturally Better, a new Beatrix Potter initiative, backed by a corporate social responsibility charter will strengthen Beatrix Potter's position as one of the premier nursery brands across international markets. New properties remain a vital part of Copyrights' long-term growth and 2008 will see the development of, among others, Princess Poppy, one of the fastest selling children's books in the UK. The success of The Flower Fairies book, Fairyopolis, has enhanced the Flower Fairies licensing program in North America and augurs well for continued growth in 2008.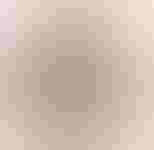 10 The Joester Loria Group
$1.2 B (private) Debra Joester, President, +1.212.683.5150; Joanne Loria, EVP, +1.212.683.5150
The Joester Loria Group's client list includes Jeep, Chrysler, Care Bears, Pepsi, Mountain Dew, Aquafina, Entenmann's, Zippo, BBC's Planet Earth, Fido Dido, Couch Potato, and Baby Genius. Key initiatives in 2008: Launch of Planet Earth eco-friendly merchandise across multiple categories; new Jeep innovative products including rugged laptop computer and GPS as well as expansion of Jeep free-standing retail stores in international markets; launch of Chrysler dedicated racing game; expansion of Pepsi lifestyle program into women's apparel and accessories; expansion of distribution of Aquafina skin care, bath, and body products; introduction of Entenmann's coffee and ice cream; and the launch of Fido Dido products in specialty trend retailers supported with new entertainment and marketing.
11 BRAND SENSE PARTNERS
$1 B (private) Ramez S. Toubassy, president, +1.310.867.7209
Brand Sense Partners has a visionary team of diverse industry experts that develop, analyze, and execute new business initiatives on behalf of an extensive client list that ranges from Dodge, Kingsford, and Armor All to Britney Spears, Halle Berry, Sheryl Crow, Elizabeth Arden, and more.
12
DIC Entertainment
$655 M (public) Kirk Bloomgarden, EVP, global sales, +1.818.955.5400
The Strawberry Shortcake brand has achieved over $2 billion in global retail sales since the re-launch in 2003, and has evolved into an evergreen property for girls, with distribution in all key retailers. The company also launched Horseland across the United States and Europe. In the United States, merchandise, including toys, home entertainment and publishing, is available through major retailers.In Europe, "Horseland" was sold to virtually every major broadcaster and DIC is gearing up for the European launch of the merchandise line in 2008. Additionally, the do-it-yourself brand, Cake, was successful in Wal-Mart during the holiday season. This year, growth will also be driven by the expanded presence of Mommy & Me merchandise at Wal-Mart—the exclusive retail partner for the brand. DIC will continue to build the Strawberry Shortcake program in 2008 and beyond with new themes, entertainment, categories and promotions. The new series, "Sushi Pack," will premiere this year on leading broadcasters in Europe and Asia. This fall, DIC is anticipating the launch of consumer products for the new Dino Squad for boys, and will be developing merchandise for this newly acquired brand.
13 MODA International Marketing Inc.
est. $656 M (private) Michelle Alfandari, president, MODA International Marketing Inc., +1.212.687.7640
13 MODA continued to expand its already diverse client roster during 2007, with The Henry Ford, Hoppe's (Bushnell Outdoor Products), and the Dakar Rally. New brand extensions include: Design in America, the National Trust Low Country furniture collection; The New York Times Pagemark Dictionary; and a new line of decorative mouldings from the National Trust's licensee. Key initiatives during 2008 will include the addition of new brand and technology clients nationally and globally, new licensees on behalf of existing clients, and the actual launch of National Trust decorative mouldings as a Lowe's exclusive.
14 GLOBAL BRANDS GROUP
$400 million (private) Mark Matheny, co-chief executive and co-chairman +65 6622 8100
On behalf of FIFA, the focus for 2008 is to develop a position FIFA Consumer Products as a leading, year-round, heritage and sports lifestyle, fashion-forward apparel and accessories brand worldwide–introducing FIFA to a new range of consumer groups. This will be achieved by further exploring innovative design direction; establishing the FIFA Global Supply network; expanding the base of FIFA Event distributors across Europe, the Americas and Australasia/Asia Pacific; increasing the number of FIFA Official Store Partners and FIFA Event Retail Partners across several continents; and establishing FIFA product licenses for various categories, including but not limited to apparel, accessories, toys, publishing, home furnishings, and sporting goods.
Global Brands Group will also continue to build brand licensing and brand extension opportunities for its suite of other sport, entertainment, and lifestyle brands including PGA Tour, FIBA, and Warner Bros. Consumer Products.
15 BRANDGENUITY
$300 M (Private) Adina Avery-Grossman, managing director, +1.212-925-0730
Brandgenuity assisted many of its clients in launching and managing successful licensing programs in 2007. Key achievements included the World Poker Tour's licensing program, which boasted another breakout year thanks to the success of its award-winning mobile content extension, WPT Mobile from Hands-On Mobile; the launch of Food Network's line of more than 300 houseware products exclusively at Kohl's; significant growth in the LeapFrog licensing program with the expansion of the LeapFrog-branded infant development products from Sassy and the launch of LeapFrog-branded ride-ons from Kiddieland; the expansion of the Cadbury Schweppes licensing program led by strong growth from the Mott's brand and its line of fruit snacks by Brachs and whole and sliced apple business from CH Robinson; and growth in the Verizon program with the success of Verizon-branded gateways from Actiontec and the launch of Verizon-branded headsets from Jabra, among several other significant client extension opportunities. Brandgenuity also added several high-profile clients in 2007: MGM Studios–with its Legally Blonde, Pink Panther and Stargate titles–model/actress Molly Sims and celebrity dog trainer Tamar Geller.
All of Brandgenuity's clients have significant growth initiatives in 2008, including the exponential expansion of the Food Network-branded housewares business at Kohl's, thanks to a broader assortment of products and the inclusion of a sub-line of Bobby Flay-branded products. New film releases for Legally Blonde, The Pink Panther and Stargate will drive the growth of the MGM Consumer Products program and there will be continued expansion of the "Storm Hawks" program. Passion for all things poker will continue to grow the WPT licensing program from its existing licensees, especially in key international countries where poker is hot (France, UK, Spain, Germany, Scandinavia, and China). The WPT brand will also be extended into affinity cards and lifestyle apparel. The Cadbury Schweppes program will sweep the country with the launch of Mott's-branded popsicles and in the Cadbury Adams program, Sour Patch and Bubblicious-branded seasonal candy will be launched. The LeapFrog licensing program will jump into LeapFrog-branded juvenile products (e.g., high chairs, strollers, playards, as well as role-play toys); and the Verizon program will launch Verizon-branded DECT phones and modems. Another exciting program is Tamar Geller's pet food and pet accessories products, among many other initiatives to be introduced in the coming year.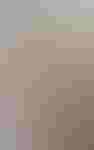 Subscribe and receive the latest news from the industry Article
Join 62,000+ members. Yes, it's completely free.
You May Also Like
---