Why NFTs are the New IP
Why NFTs are the New IP
License Global's webinar about NFTs showcased how this category is essential to the future of licensing.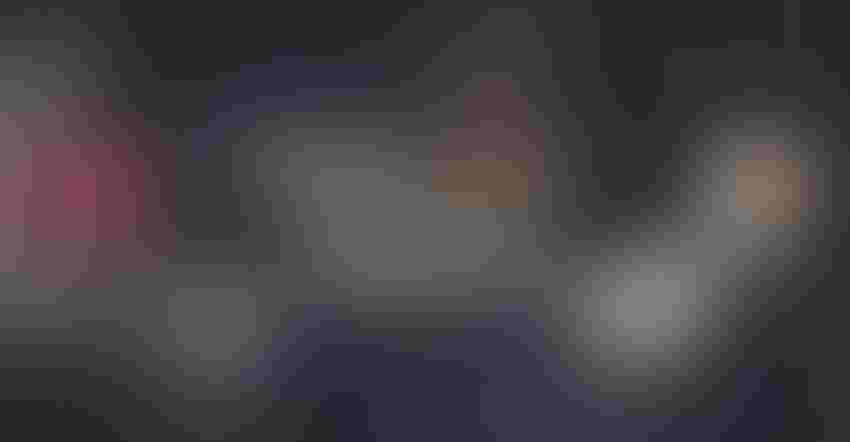 License Global hosted a webinar with some of the most prominent names in the NFT (Non-Fungible Tokens) industry to introduce the licensing community to this hot new category.
The "WTF NFT" webinar included thought leaders in the space like Gary Vaynerchuk, chief executive officer, VaynerMedia; Cuy Sheffield, head, crypto, Visa; and Trevor George and Zach Bruch, co-chief executive officers, RECUR.
"NFTs are the first time that allows any one of these users to own something in these digital universes that they participate in besides access to the game that they're playing, the metaverse that they're in, or the community that they're involved," says George. 
Before the webinar, George explained how RECUR is the first chain-agnostic technology powering NFT experiences for licensed IP.
"Think of NFTs as assets that sit in wallets that a fan owns," says George. "They can then take those assets to different chains and there may be different applications on those chains that they may want to participate in. By being chain agnostic and allows those NFTs to participate wherever the owner of that NFT would like to." 
"There's a lot of cool things that you can do with NFTs and we're just scratching the surface today," says Bruch. 
Vaynerchuk stressed how important NFTs will be to those with IP and how companies need to understand its importance within licensing.
"I believe everyone's public crypto wallet, showcasing their tokens is going to be a massive part of their lives in 12 years, a way for people to communicate," says Vaynerchuk. "Digital asset is social equity and the derivatives, marketing material for everyone here, and a revenue stream with royalties attached in perpetuity."
"This notion of being able to build your digital cultural identity based upon the assets and the possessions that you collect from the internet is incredibly powerful," says Sheffield. "We're excited to look at what infrastructure needs to exist, how can we make it as easy as possible for people to purchase these new assets." 
 If NFTs are the future of licensing, then they should be a part of companies' strategies as soon as possible. 
"In the next two to five years, you won't survive if you don't have an NFT strategy," says Vaynerchuk. "Every business is going to have a strategy revolved around NFTs, the same way they now have social media strategies. It's an adjusted extension of the brand. So, everyone needs to have a strategy for the long term." 
Perhaps what is holding some back is the security of purchasing NFTs. However, Visa is aware of the hesitation, which is why they are making cryptocurrency purchases user-friendly. 
"Consumers should be able to use the same Visa card to buy a digital good, and instead of a ship, a shipping address, it's a crypto address," says Sheffield. "There needs to be a crypto wallet that NFT or that good can be delivered to. But that doesn't mean that the consumer has to purchase it with a cryptocurrency. We're focused on mainstream consumer experiences, making it as easy as possible to buy with a card and then to have a reliable crypto wallet." 
For Bruch, communication is a factor for the future of NFTs and licensing.
"Time and time again on the Internet, communities have won, and communities make the next form of innovation," says Bruch. "NFTs are the next access into niche communities, which allow fans to enjoy themselves and engage."
At the close of the webinar, George advised anyone interested in NFTs to exercise patience with the process. 
"This is a nascent, brand new industry," says George. "Take that into consideration as you navigate into it." 
Check out the webinar on-demand now! If you still need to register, click here.
Subscribe and receive the latest news from the industry Article
Join 62,000+ members. Yes, it's completely free.
You May Also Like
---