Smiley Celebrates 40 Years
Smiley Celebrates 40 Years
You've seen the iconic symbol everywhere–from home décor to apparel to social expressions. The bright yellow, smiling "Smiley" face of The Smiley Company's flagship logo has a storied history and,

You've seen the iconic symbol everywhere–from home décor to apparel to social expressions. The bright yellow, smiling "Smiley" face of The Smiley Company's flagship logo has a storied history and, in anticipation of its 40th anniversary, the property is again embarking on a new iteration.
The original Smiley brand first debuted Jan. 1, 1972, in the French newspaper, France Soir. Designed by Franklin Loufrani, the icon was first intended as a promotion, quickly alerting readers to positive and uplifting articles.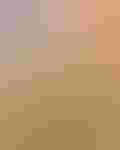 Merchandising was natural evolution for the property, and it quickly found its way onto stationery, confectionery and into supermarkets. As the years passed and demand grew, major partnerships began to form with licensees including Levis, Mars, Renault, Tommy Hilfiger, Sony Digital and Samsung.
Now helmed by Nicolas Loufrani, the brand has grown substantially to include a strong licensing program around the world.
Nicolas took the reigns in 1997 of a brand he says was "kind of exhausted."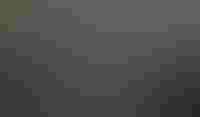 "I had seen the original Smiley become overused, and I wanted to change that," he says.
And so as the Internet had just begun to evolve into a new platform for merchandising and communication, so did Smiley evolve into a full roster of variations of the logo, called SmileyWorld. Soon after, Nicolas implemented more traditional licensing model modes to the company: appointing agents, implementing a style guide and re-branding the property.
Then in 2005, Nicolas began to see the need for yet another Smiley renaissance.
"We began to see the limits in our basic licensing model–deals were short term," says Nicolas. "This was not the way we wanted to move forward. We see Smiley as our only asset, our biggest asset. We needed to protect it, enhance it and create something we were proud of developing and that looks like who we are."
Nicolas took the opportunity to elevate the Smiley brand. Gone were the character and "cheap merchandising" licensees, and targeted were those that catered to big brand merchandise–licensees that were interested in fostering a collaboration.
Forty years later, and Smiley is still a global ambassador of good will and cheer, but now The Smiley Company is enjoying much more control.
The Smiley Company recently launched a designated store in London (where's its international HQ is based) with plans to franchise, and e-commerce is in development. A shop-in-shop concept for major department stores is in talks. Nicolas also established Smiley Factory to produce and distribute its own branded apparel, and a new, more carefully culled network of agents has been established.
SmileyWorld will continue to focus on a more traditional mass market strategy, with retail support from stores such as Hot Topic, Zara, Top Shop, Bershka and Urban Outfitters, to name a few. They are developing promotional partnerships with retailers like Carrefour, and have formed partnerships with private labels in Asia with Watsons for health and beauty products.
"With SmileyWorld, we are controlling the brand better by carefully selecting the partners and giving them the design, adapting to the latest trends and being very fashion and lifestyle driven," says Nicolas.
Each move is a step to ensure that the long-standing brand continues to endure.
"It is really the first time in history that a brand is an emotion, and we believe that its those that wear or have the Smiley around them want to make the world a happier place," says Nicolas.
Subscribe and receive the latest news from the industry Article
Join 62,000+ members. Yes, it's completely free.
You May Also Like
---