Retro MAGIC
Retro MAGIC
]> License! reports the latest brand extensions and fashion trends to debut for spring and summer 2005. Retro brands continued to dominate apparel at MAGIC M

]>License! reports the latest brand extensions and fashion trends to debut for spring and summer 2005.

Retro brands continued to dominate apparel at MAGIC Marketplace, August 30 to September 2, with iconic brands such as Oscar Mayer and movie classics such as E.T. debuting on apparel. Sports also played a vital role in licensed apparel with athletic icons and major league sports kicking off new collections. Approximately 3,300 exhibitors drew more than 90,000 attendees to the Las Vegas Convention Center to view the latest trends and products.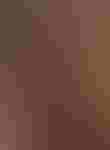 Muhammad Ali and his exclusive licensing agency, The Beanstalk Group, partnered with adidas to create an "Ali by adidas" line of apparel and accessories. The collection will debut at retail with a limited launch in spring 2005. A complete collection will be offered in fall 2005. Says Michael Stone, co-founder and co-chairman, licensing, The Beanstalk Group, "Muhammad Ali is an icon, a model of professional and personal greatness. Beanstalk is proud to work with Muhammad Ali to develop the Ali brand, and to offer both old and new fans a fresh way to embrace Ali." Mitchell & Ness formed a multi-year licensing agreement with the National Basketball Association (NBA) to expand its selection of retro jerseys. Fans now can personalize the jerseys by pairing classic NBA team logos and colors with any name and number desired. The collection will be available this month at www.mitchellandness.com; suggested retails range from $225 to $400.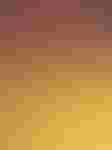 Rocawear Clothing and Warner Bros. Consumer Products (on behalf of DC Comics) partnered to create a signature apparel collection that fuses Rocawear's distinctive design sense with the imagery and myth of Batman. The clothing flaunts a modern streetwear style that incorporates logos, graphics, and other details inspired by upcoming film Batman Begins, which will be released next summer. The collection, Urban Legends, comprises jackets, woven pants, and jeans with an "old school" feel, and targets young men and boys (sizes 4 to 20). It will hit retail in coordination with the film release. Following the initial release, the "Gotham City" and "I Am" collections will roll out in June and July 2005. Says Maribeth Towers-Toth, vice president of apparel and accessories, Warner Bros. Consumer Products, "We haven't seen any signs of slowing with the retro trend, but there's been variations of it. It can take on so many directions and is ever evolving. We haven't seen any indications that the customer is over it." Korean-American cartoonist Lela Lee, creator of Angry Little Girls, debuted a collection of colorful handbags that feature the five edgy characters inspired by her series of short films entitled, Angry Little Asian Girl. The property represents various ethnic minorities and the frustration they experience, the anger it causes them, and the various ways in which they handle anger. Angry Little Girls has grown from a single character to a full-fledged property that adds a bit of humor to greeting cards, T-shirts, magnets, handbags, and more. The handbags will be available in the spring at mid-to-better stores; suggested retails range from $10 to $50. In addition, a book will be launched in spring via an agreement with Harry Abrams, Inc. Playboy unveiled a glamorous collection of pet accessories that includes bowls, collars, carriers, and other pet-chic accessories. Fashionable collars are offered in several design-savvy styles such as a crocodile print adorned with crystals, a satin choker with enameled studs and crystals, or a polka-dot-printed collar embellished with a charm. Other accessories include a bed with a reversible pillow and plush toys. Available in November at Spencer Gifts and Harrods, suggested retails range from $10 to $90 for individual items and $400 for sets. Earth Tones Trading Co., a division of Impulse Wear, showcased its John Deere product, along with a host of others including White Castle, Jim Beam, and the recently signed NHRA. These iconic brands add style and a sense of nostalgia to a range of polos, hooded fleece, jeans, jackets, shorts, socks, wristbands, hats, and more. Available at Buckle, Journeys, Lord & Taylor, Macy's, PacSun, and Urban Outfitters, suggested retails range from $15 to $48. Says Larry Levine, president of Earth Tones Trading Co., of the retro trend, "People are going toward properties that are timeless." As part of a two-year agreement between Paul Frank Industries (PFI) and Oscar Mayer (a division of Kraft Foods), PFI is rolling out a line of clothing and accessories that will bear the colorful Oscar Mayer logo and trademark Wienermobile vehicle. Oscar Mayer will add flavor and a sense of style to a collection of pajamas, swimwear, outerwear, vinyl accessories, and sportswear for men and women. Suggested retail prices range from $21 to $80. Paul Frank, PFI's founder and creative director, was on hand at the show greeting guests while dressed as a hot dog. E.T. and Erik Estrada are the newest properties to sign on with Coastal Concepts for a collection of T-shirts that will hit retail this month at specialty and department stores; suggested retails range from $15 to $22. Fashion brand Kenzie paired up with Prima Royale for a decorative collection of footwear embellished with floral designs. Available now at Nordstrom, Dillard's, and Marshall Field's, suggested retails range from $49 to $79. Via an agreement with Major League Soccer, JNCO debuted its official soccer collection. The collection includes T-shirts, shorts, non-replica jerseys, jackets, and polos, and will be available in the spring at mid-tier and sporting goods specialty chains; suggested retails range from $24 to $55. L.A. Galaxy goalkeeper Kevin Hartman made a special appearance, greeting guests and signing autographs. Bongo, a division of Candie's Inc., and FAB/ Starpoint teamed up to introduce a collection of backpacks, handbags, small leather goods, and accessories for kids. Some are embellished with pink sequins and bright graphics. With 10 licensees to date, Club Med, represented by SloaneVision Unlimited, continues to bring the vacation spot home. Retail reaction to the mid-tier and above collections and the "ultimate beach lifestyle brand" has been elevating, with Sears Canada to feature the Club Med brand in stores and in eight pages of its spring 2005 catalog. Going forward, SloaneVision aims to further the destination lifestyle brand in categories such as watches, sporting goods, swim accessories, and even toys. What a snap! Once again, Disney Consumer Products endeared attendees with its new Disney SNAP (licensed to Seiko), a watch concept that blends an all-new snap and magnet watch band technology with classic characters such as Winnie the Pooh and Mickey Mouse to Disney Princess and Finding Nemo. Changing watch faces and bands is easy with a suggested retail of $35. After successfully launching medical scrubs under the Dickies brand, licensee Selecta Corp. has expanded to include chef apparel. In addition, the medical scrubs line now includes footwear. For fall '05, Selecta Corp. will bring to market a line of Dickies men's performance underwear that includes thermals (fall), T-shirts and boxers (spring) featuring moisture control. Wrangler tapped bag manufacturer Yak Pak for a line of women's handbags and men's basic backpacks and messenger bags. The line features details synonymous with Wrangler, including denim, hardware, corduroy, and canvas in colors that range from tobacco to indigo, camel, and rosewood. The line is targeted at specialty stores and boutiques. Also for Yak Pak is a licensing agreement with MTV for a line of flight bags for men and backpacks, totes, and slings (among other styles) for women, as well as accessories such as cosmetic cases. Styles feature fun MTV icons such as tape decks, headphones, and bright colors. Keeping kids busy is top of mind for caregivers and Houston, TX-based Brite Kidz. The company developed a silicone infused (injection molded) technology that can be applied to any type of texture (such as T-shirts, for example) and can feature any type of design. The company encourages licenses.
Subscribe and receive the latest news from the industry Article
Join 62,000+ members. Yes, it's completely free.
You May Also Like
---