Remembering Kelvyn Gardner
Remembering Kelvyn Gardner
Licensing industry veteran Kelvyn Gardner has passed away at age 66. License Global remembers him with help from Licensing International.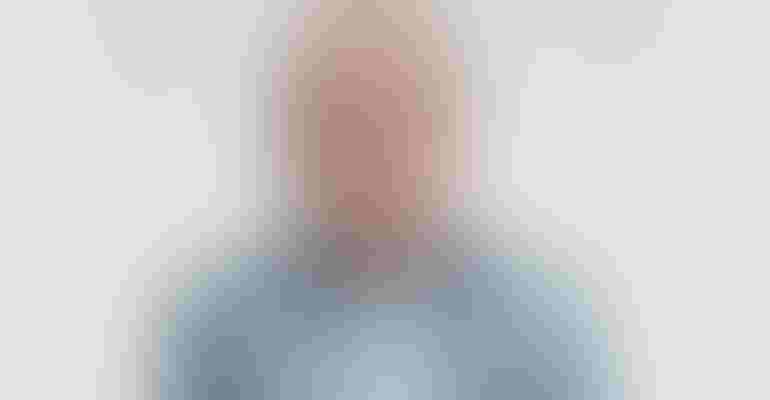 To pay homage to his vast contributions to the business of brand licensing, Licensing International has published a story on the passing of Kelvyn Gardner. Out of respect for his position in the industry and his relationship to Licensing International, License Global has adapted Licensing International's story below, with additional insight on Kelvyn's impact from Anna Knight of the Global Licensing Group.
Kelvyn Gardner, a flamboyant stalwart of the global licensing business for more than 35 years, and for 15 years the managing director of Licensing International U.K., died suddenly at his home in Milton Keynes, U.K. on Monday. He had celebrated his 66th birthday on January 22.  He's survived by his wife Michelle, daughter Regan and son Eliot.
"If you look up 'licensing' in the dictionary, it wouldn't surprise me if you saw the name Kelvyn Gardner alongside the definition," says Anna Knight, vice president, Global Licensing Group. "If you look up 'Kelvyn Gardner,' you'd see the words 'legend,' 'industry stalwart,' 'loud,' 'kind' and many more. I remember when I joined the Global Licensing Group in 2016, I was told that I had to meet Kelvyn first, because he'd be a great support but also because he'd help me get to know people quickly. He did so much more than that. He taught me so much of what I now understand of the industry, he connected me to wonderful people, several of whom I now count as friends, and he was always there for me – in person, at the end of the phone, more latterly on Zoom calls. And he made me laugh, so hard. We clashed about Rugby League (I still don't see the point!), gin and countless other things, but when you debated with Kelvyn, it was always with respect, humor and passion and he wouldn't have it any other way. He has also been there to help out so many members of team BLE over the years and always made an effort to get to know them, talk to them at industry events and make them too feel part of this glorious industry. We all looked forward to the opening days of any trade show just to see what jacket he was going to wear that day and how far he'd push the boundaries. We were even planning to make him one to wear at BLE 2020 to recognize his retirement from Licensing International. I wish we'd done it anyway now. There won't ever be another Kelvyn and that says everything to me. So much love from all of us to Michelle, Regan and Eliot. We'll miss you Kelvyn."
Since leaving Licensing International last year, Kelvyn had been involved in a variety of projects within the licensing business, including starting a podcast series and reinvigorating his consultancy, Asgard Media, with a goal, he told LicensingSource.net, of bringing companies into licensing "by showing that licensing is easy to understand, economical in practice and profitable in outcome."
Launching Merlin
Gardner and three colleagues started Merlin Publishing in 1989 to market licensed stickers and trading cards. The company grew throughout Europe and within five years had become the U.K.'s fastest-growing private company in 1995, before being sold to the Topps Company. He established Asgard Media in 1998.
In 2006 he became managing director of the U.K. division of LIMA, the International Licensing Industry Merchandisers' Association – now known as Licensing International. He contributed to the judging of the U.K. Licensing Awards, was a vocal advocate and trustee of the industry's charitable company, The Light Fund and regularly opened Brand Licensing Europe's annual Licensing Academy with his 'Introduction to Licensing' talks. He spoke, by his own description, "good Italian, competent French and Spanish and basic conversational Japanese."
A Unique Presence
Aside from his business acumen, Kelvyn stood out in so many ways, from his wild sportscoats to his rock performances at industry events, encyclopedic knowledge of rock music, disdain for West End musicals and rugby fandom. He was a vocal advocate of the licensing business and supported it in so many ways.
"He was as much of a worldwide, goodwill ambassador for the Licensing Industry as we'll ever see in our lifetimes," says Ira Friedman, vice president licensing and publishing, The Topps Company, who formed a firm friendship with Kelvyn when Topps bought Merlin. "He literally wrote the 'book' on licensing (in this case a cheeky commentary reflecting his sometimes-irreverent views on the business). He was a true gentleman — without a mean bone in his body — yet fought hard until he got the deals done, fairly and squarely. He loved this business of ours – uncovering new brands and analyzing the many opportunities that came his way. Most of all, Kelvyn was a people person and he thrived in an industry filled with many wonderful people. I'll miss his knowledge from so many years of experience, his kind ways, his sense of adventure, curiosity and his wit. It's my special personal friendship with Kelvyn that I'll miss the most."
Kelvyn was a regular speaker at licensing conferences all over the world, including Tokyo, New York, London, Dubai, Milan, Helsinki, Hong Kong, Paris and Seoul.
He won the Honorary Achievement Award at the 2013 UK Licensing Awards held at The Grosvenor House Hotel, London. The award celebrated Kelvyn's dedication and service to the licensing industry over three decades.
"It's never easy to take over the mantle from someone, especially if that someone is Kelvyn," says Graham Saltmarsh, who succeeded Gardner as head of Licensing International U.K. "He was known and loved throughout the industry, as much for his extraordinary bad taste in jackets as for his depth of knowledge and love of real beer. When I was offered the role at Licensing International, the first person I called was Kelvyn, who said how pleased he was and asked how could he help. He continued to touch base and with his fantastic dry wit would give insights on the industry which were always accurate but not always repeatable! Now we must bid farewell to an industry guru, a friend and a rock God."
Those who wish can get in touch with the family can write to Pendragon House, Wicken Rd, Deanshanger, Milton Keynes MK19 6JR.
Subscribe and receive the latest news from the industry Article
Join 62,000+ members. Yes, it's completely free.
You May Also Like
---