Putting Its Princesses to Work
Putting Its Princesses to Work
Disney's hugely successful campaign allows little girls everywhere to be a princess for a day—or a lifetime. Once upon a time, there was a savvy and powerful executive who had a magical idea spark during a vis

Disney's hugely successful campaign allows little girls everywhere to be a princess for a day—or a lifetime.

Once upon a time, there was a savvy and powerful executive who had a magical idea spark during a visit to a Disney on Ice show.
It was there in an arena filled with little girls dressed in princess outfits that Andy Mooney, chairman of Disney Consumer Products, realized that there was an opportunity to create a fantasy-based girls' entertainment brand that brought all of Disney's beloved stand-alone princesses together under one banner.
When the Disney Princess brand launched first at the Disney Stores in 1999 and then at mass two years later, products danced off retail shelves, enchanting little girls with items that allowed them to live the princess lifestyle every moment and every day, bringing these stories to life for them.
"Andy's idea was revolutionary for us and changed our business because girls could be part of an overall Disney princess instead of just having an affinity for one," says Kathy Franklin, vice president, girls franchise management, at Disney Consumer Products since November 2006.
Disney Princess has grown over the accompanying years with the distinction of being the fastest-growing DCP brand and accounting for nearly 15 percent of the $23 billion in global retail sales generated by Disney Consumer Products for 2006.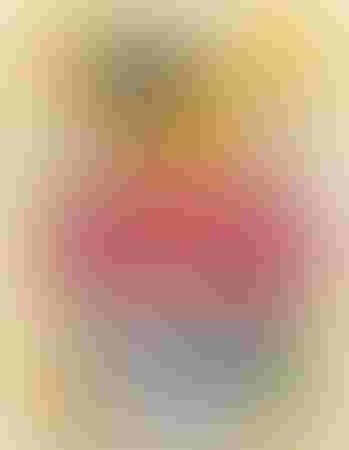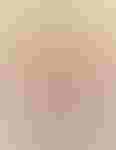 Helping fuel that growth were huge initiatives that spanned across The Walt Disney Co. around Cinderella in 2005 and The Little Mermaid one year later. Cinderella was featured in a two-disc Platinum Edition from Buena Vista Home Entertainment, giving girls the opportunity not only to enjoy the magical story on DVD for the first time but to live out their own fantasies with dozens of new products. One year later, the consumer products group joined with Walt Disney Home Entertainment on a limited-edition, two-disc Platinum Edition DVD of The Little Mermaid that was supported by more than 2,200 products with an "under-the-sea" theme.
Attracting licensees has never been a problem—more than 200 are currently on board in categories including apparel, footwear, sleepwear, accessories, video games, computer software, books, toys, sporting goods, candy, food, electronics, collectibles, home decor, bedding, party goods, personal-care items, giftware, and stationery.
Crowning Achievements
These princesses haven't just been perched on their thrones; rather, they have racked up $2.6 billion in box-office revenue worldwide with animated films; gained nearly universal awareness with more than 95 percent of moms; are the No. 1 sales franchise at Disney's theme parks; won a LIMA award with Cinderella named "Best Character Brand License" in 2006; and rank as the No. 1 license for 3- to 5-year-old girls and the No. 4 license for girls overall.
The franchise shows no signs of slowing down, as girls can currently attend two princess-themed Disney on Ice shows that are traveling globally, listen to any of the nine Disney Princess CDs on shelves, or read Disney Princess Magazine, which is published in 72 countries around the world. Two new magazines are due to launch this year.
This fall, the consumer products division is taking advantage of a golden opportunity with a new DVD series titled Disney Princess Enchanted Tales. The first title, Enchanted Tales: Follow Your Dreams, features Jasmine and Aurora in two different stories that teach girls about perseverance.
"Disney Princess has been fantastic for us and we expect this year's back-to-school to be our biggest season ever, due to the continued popularity of the princess brand. New movies such as Enchanted Tales will give us an opportunity to create another layer of products to complement our already successful line of backpacks, wallets, and bags," said Felice Stolzberg, vice president of licensing and marketing at Global Design Concepts.
The Golden Touch
Gold is a running theme through all new products (100 licensees are on board) and packaging with the princesses dressed in golden gowns, enabling DCP to convey to girls that the golden hearts of the princesses are reflected in the golden outfits they wear. Further, it allows the program, which runs from September through December, to have a cohesive statement at retail. Wal-Mart plans an assortment of dedicated pallets and endcaps in toys and home aisles cross-merchandised with the DVD, as well as in-store events to kick off the holiday season and a large presence in its holiday catalog while Toys "R" Us will have a 32-square-foot feature shop with cross-category products merchandised with the DVD. Target will also support the line in a big way, but details are still being planned. Retailers will also support a national promotion with a grand prize of a trip to Disney World, including a stay at Cinderella's Castle.
The franchise will expand in February 2008 with an as yet unnamed direct-to-video release focusing on the theme of honesty and featuring Cinderella and Mulan stories.
Publishing will also tie into Season of Enchantment in the fall with the gold color scheme being added to character art, castles, and tiaras. Books such as Disney Princess Treasury will be refreshed with new jackets that include metallic foil detailing and all six princesses wearing gold gowns. A Princess Jewels program will launch in 2008, a concept that features the Royal Classic Jewels Collection, a collection of precious jewels and jewelry that have special stories.
But being a princess isn't only for little girls anymore.
The brand has matured over the years with an eye toward appealing to maidens of all ages. Disney Consumer Products recently engaged in its most aggressive outreach, courting the bridal marketplace with a collection of wedding gowns inspired by the spirit and style of Disney Princesses Ariel, Beauty, Belle, Cinderella, Jasmine, and Snow White. Kirstie Kelly For Disney's Fairy Tale Weddings collection is headed to bridal shops this month with gowns priced between $1,100 and $3,500 and a "Maidens" for bridesmaids collection at bridal boutiques. The collection will soon expand to include jewelry.
"While our core market has been young girls two to six, there are other moments in a girl's life when you want to be a princess and our bridal collection was the perfect opportunity to give women a chance to be one on their wedding day," said Franklin.
So what could be left in this retail fairytale story?
There are still kingdoms full of opportunities left for Franklin and her team to scope out. The next big thing is identifying new international markets. "It's fascinating to us that girls in India, China, and Russia have the same play patterns in dressing up and playing out the Disney lifestyle and we'll continue to grow those emerging markets," Franklin says.
No doubt the brand will live happily ever after.
Subscribe and receive the latest news from the industry Article
Join 62,000+ members. Yes, it's completely free.
You May Also Like
---