Open Season
Open Season
]> Upcoming sports trade shows focus on fashion, authentic apparel, and performance-enhancing technology. January kicks off a month off a m

]>Upcoming sports trade shows focus on fashion, authentic apparel, and performance-enhancing technology. January kicks off a month off a month of sports trade shows, beginning with Action Sports Retailer (January 14-16), followed by Super Show (January 17-19) and Outdoor Retailer (January 29-February 1; see Sports on p. 41 for a market outlook). Here, a look at trends, licensing opportunities, and the retail climate for Action Sports Retailer and Super Show, plus products soon to be seen on show floors.
ACTION-PACKEDAction sports such as surfing, skateboarding, and snowboarding today is a $12 billion industry with 22-plus million participants, according to SGMA. Some 70 percent of participants are male (although female participation is steadily increasing), with the core customer in the 12- to 24-year-old age range. Action sports have been in a positive growth cycle for the last two to three years, with continued growth and exposure predicted, especially for hard goods and accessories, says Dave Seehafer, vice president, Global Wave Ventures--a San Clemente, CA-based business management and consulting firm for action sports manufacturers and specialty retailers--who presented the "Surfing the Action Sports Growth Wave" seminar at License!'s recent LINK conference. He cites at least four opportunities for "traditional" companies to enter into the action sports market: corporate sponsorships, cross-promotions/partnerships, licensing, and investment/acquisitions.
To succeed in the action sports industry, Seehafer says, companies must recognize several key factors:
Trends change rapidly and are influenced by market, retail, and competitor forces.

The annual calendar is very important (i.e., Easter, spring break, start/end of school).

Key industry events, trade shows, and contests all create critical deadlines.

This is a small, close-knit industry in which business, relationships, and deals take place on the beach, in the water, on the mountain, at trade shows and industry conferences just as often as in the office.

It is vital to share the long-term commitment to sport, lifestyle, customer, and brand image; to spend time in the action sports environment (visit specialty retailers, read the "core" magazines, surf industry Websites, and attend industry trade shows); to keep initial business opportunities simple; and to realize that money and exponential growth are not as important as long-term brand and customer development.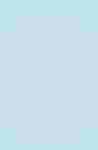 Looking ahead to 2005, "the trend in the action sports industry, as well as the fashion world, is still surf," says Kat Merrick, owner of women's surf apparel manufacturer Surf Chick, which will introduce at Action Sports Retailer a line of Surf Chick surfboards shaped by Casey McCrystal and also will premier its swim line in July/August 2005. "The biggest change we will see in 2005 is that most of the girls' lines will be stepping away from the cutesy girlie looks and showing a much more core feel. Hot product categories for 2005 include board shorts with a more technical design for girls and longer loose-fitted legs."
Pink, cerise, and red leashes and board covers will be on trend for the girls' surf market, believes George Mayou, CEO, Island Style USA, a seller of accessories, hard goods, and footwear that is looking to license out footwear, clothing, and bathing suits in America (it currently does apparel in South Africa and has its own retail stores there).
The retro-athletic craze in surfing continues into fall 2005, but the era of influence has shifted to more of a '70s- and '80s-inspired runner and cross-trainer construction, adds apparel/footwear manufacturer Reef's marketing executive, Mark Price. "Color has been toned down to a more domestic sensibility, contrasted from last season's European-inspired color explosion. A heavy emphasis on nautical and preppy-inspired themes also shapes the look of fall footwear. Apparel influences coming from music and art will be a huge trend for fall."
Hot product categories for Reef in 2005 include denim and footwear. In footwear, Reef is releasing the first signature sandal from Australian surfer Mick Fanning. "In a nod to Mick's easygoing attitude to a night out on the town, a built-in church key bottle opener was added to the sandal's sole," Price says. A Mick Fanning shoe also is in the works, Price notes, as well as a pending patent on the bottle opener technology.
Reef also recently signed a licensing deal with GWE, enabling Reef to offer wireless images and applications around the world.
SPORTS PERFORMANCE
Surfing, skateboarding, and other action sports are moving into The Super Show arena with the creation of the Board Sports Action Expo in response to mainstream retailers' interest in a show where "core" could meet "corporate" in this burgeoning market. The Super Show also now is part of the "International Sports Product Experience," which includes the International Business Intelligence Series featuring 40 one-hour presentations by retailers such as The Sports Authority President and CEO Doug Morton and The Athlete's Foot President Robert Corliss.
Super Show exhibitors and attendees clearly are interested in the ramifications of several recent retail mergers, including that of Sears and Kmart and Dick's Sporting Goods and Galyans. Rod McGeachy, vice president of marketing at Russell Athletic, believes both retailer and manufacturer consolidation will continue in the sports market. He predicts growth in the sports specialty channel (Sports Authority, Modell's, Dick's, etc.) and national chains such as Sears, Kohl's, and JCPenney.
As for trends in the sports market, McGeachy points to apparel that enhances athletes' performance with fabrics that breathe, wick moisture, and provide odor protection. As a result, Russell Athletic is bringing to market "sweatless sweats" (apparel with moisture-wicking properties sewn right into the garment, not just topically applied). On the style front, he says, hoodies continue to be hot, despite four years of growth.
According to Matthew Hoffman, vice president, merchandising and brand management, Majestic Athletic, 2005 will see a focus on authenticity. "Fans continue to want what is worn on the field of play, and they crave the attention to detail and discovery elements that make the authentic product special for both fans and players alike." Player products such as name and number jerseys and Ts, along with creative applications using player photography, have been a growing trend, Hoffman adds.
2005 Super Show will mark the initial release of Majestic Athletic's new program, "Chronicle," an MLB Cooperstown Collection and NBA Hardwood Classics limited-edition jersey initiative that captures the essence of each player by marking key milestones and moments in each athlete's career. The second edition of Majestic's NBA player-driven apparel, the NBA Tagline: Driven Series, developed its inspiration from automobiles with influences of checkered flags, rims, tires, and speed. The assortment includes a fashion tank, motor jersey, and full zip shooter with featured players including LeBron James, Carmelo Anthony, and Allen Iverson. A new collection of fashion Ts, hooded fleece, and track jackets with applications inspired by silver, copper, and onyx, Majestic's The Heavy Metal Collection will be seen for the first time at Super Show. It will be available in teams for MLB, NBA Hardwood Classics, and top colleges.
On the NFL apparel side, there will be a more cohesive statement in kids with the reduction in licensees, according to NFL spokesperson Dan Masonson. "The news in men's and women's fashion will be color, while NFL Equipment performance apparel continues with enhanced technical features such as body mapping."
For Major League Soccer, new products highlighted at Super Show include the new MLS collection from JNCO and the MLS Originals line from Hummel, which will use league logos from the inaugural season. Other items: an MLS portable radio from Sport Box, misting fans from O2 Cool, and new Sega game Soccer Manager. MLS also will highlight merchandise for its two new expansion teams, Chivas USA and Real Salt Lake. According to Stu Crystal, vice president, consumer products, MLS, "Video games and replica jerseys appear to remain as our key categories."
On the collegiate front, "while the apparel throwback trend from the last two years has slowed, a few other apparel categories have picked up nicely, and non-apparel growth is exploding (beyond just video games)," says Kit Walker, senior vice president, marketing, Collegiate Licensing Company (CLC). In the non-apparel segment, Callaway is launching putters, wedges, balls, and gift sets for 44 schools at Super Show and PGA Show. Golf apparel continues to be an opportunity for growth in the collegiate market. The home décor category (including custom collegiate blinds) also is on the rise. The children's market is expanding with infant accessories, mobiles, car shades, and crib linens. Automotive is another key product category. For women's apparel, product in 2005 will be geared more toward contemporary stylings, not just juniors' and missy product, Walker says. After a couple of soft years, headwear has shown growth in recent quarters. "Headwear rights are becoming more defined in the college market, allowing licensees to become more specialized in their product development," Walker notes.
For NASCAR, showcased products will include new die-casts, apparel, gifts and novelties, and collectibles representing a cross-section of drivers, teams, and cars. Licensing trends for 2005 include continued growth in women's, youth, and urban product categories. Among those licensees releasing new NASCAR-themed products are: VF Imagewear (new line of women's apparel), Cartoon Network (youth-related novelty products), G-III (new line of "urban-leaning" apparel), Mega Bloks and Ravensburger Puzzles (NASCAR-themed products for the youth market). Additional licensed products slated for a 2005 release include chain saws (Husqvarna); flashlights (Duracell); oral care (Oral B); and backpacks, duffle bags, totes, etc. (Pacific Connections, Inc.).
Leslie Golden, marketing and licensing manager at NASCAR licensee Action Performance Companies Inc., predicts expansion with the addition of a NASCAR Mexico City Busch Race; heavier marketing from the sanctioning body to attract and enlarge the West Coast fan base; and new sponsor partners within the sport. She adds that Action Performance is preparing for a big year with Rusty Wallace's retirement, and an on- and off-track year-long James Dean 50th anniversary program, where Action Performance is serving as master licensee for both standard and co-branded product with various NASCAR drivers who will run James Dean paint schemes.
Subscribe and receive the latest news from the industry Article
Join 62,000+ members. Yes, it's completely free.
You May Also Like
---