A New Spirit
A New Spirit
Paramount Licensing is re-energizing its business in a big way with a new head of licensing, five new theatrical releases, a tent-pole franchise, classic library titles and a new philosophy of collaboration, integration and p

Paramount Licensing is re-energizing its business in a big way with a new head of licensing, five new theatrical releases, a tent-pole franchise, classic library titles and a new philosophy of collaboration, integration and partnership across the studio's divisions as well as with licensees and retailers.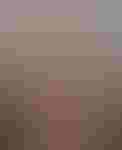 There is a renewed commitment, excitement and energy driven by LeeAnne Stables, who has served as executive vice president, worldwide marketing partnerships for Paramount Pictures since 2005, and recently took on the additional responsibilities as head of Paramount Licensing.
"The biggest change is that the licensing effort now lives closely around the marketing efforts of those films," explains Stables. "The synergy is about executing big brand co-marketing campaigns and maximizing the licensing component at retail.
"For many years, we have worked with other major licensing entities on Paramount tent-poles like Transformers and Iron Man, and we have had the chance to see how this all can integrate together," she adds. "Now we have a joint team of executives working on developing marketing partners and licensees for Paramount titles we own all rights to."
Paramount Licensing's initiatives are focused on both new releases and classics, which are part of the studio's robust library, as well as the 100th anniversary of Paramount Pictures in 2012 and the 50th anniversary of Breakfast at Tiffany's this year.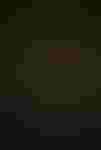 With an impressive slate of consecutive film releases in the fourth quarter, Paramount Licensing is extending its consumer products business, which is yielding positive results from its new collaborative approach.
The studio's new releases include:
Footloose–Writer and director Craig Brewer creates a new version of the popular 1984 film. (Oct.14)

Paranormal Activity 3–The first two installments of this horror franchise, which grossed over $300 million at the global box office, place high expectations on number three. (Oct. 21)

The Invention of Hugo Cabret–Martin Scorsese directs this 3D film based on the bestselling children's book of the same name. (Nov. 23)

Mission: Impossible-Ghost Protocol–Tom Cruise reprises his role as Ethan Hunt in the fourth installment of this billion dollar global franchise, produced by J.J. Abrams. (Dec. 13)

The Adventures of Tintin–Produced and directed by Steven Spielberg and produced by Peter Jackson and Kathleen Kennedy, this highly anticipated film is based on the classic comic and characters created by the Belgian artist Hergé. (October/November internationally; Dec. 23 U.S.)
"Tintin is a great example, and the first time in several years, that Paramount Licensing is representing a franchise in the making and we are putting a lot of muscle behind it in the global marketplace," says Stables.
There are three Tintin films currently planned based the adventures of the young reporter, Tintin, and his dog, Snowy.
According to Stables, the Tintin project is the perfect example of the collaboration and synergy among all of the company's global resources.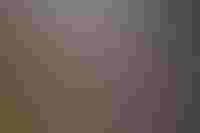 "It's been one big think tank of people working together for the success of the film and a unique scenario because we are opening the film internationally before its U.S. release," says Stables. "It was not simply an equation of a home grown studio franchise and all theatrical marketing and licensing being under one tent."
Stables believes that the reputation of Spielberg and Jackson has helped drive interest in Tintin beyond its strong recognition worldwide. She says that Spielberg described the character as a "young Indiana Jones." The comic first appeared in a Belgian newspaper in 1929 and has since been translated in more than 80 languages with 230 million books sold worldwide.
The Adventures of Tintin movie licensing program already has more than 60 global licensees with hundreds of products across every key category.
"Licensing is a long term play," says Stables. "We put together a comprehensive program for the worldwide release and we think it will continue to grow as audiences get more familiar with the characters, the look of the movie and the relationship between Tintin and Snowy. Tintin is a huge tent-pole opportunity and this is just phase one."
In addition to its theatrical releases, Paramount Licensing is leveraging its rich catalog of classic films that include The Godfather, Top Gun, It's A Wonderful Life, Footloose, Ferris Bueller's Day Off, Grease, Saturday Night Fever, Breakfast At Tiffany's, Old School, Anchorman, Up In Smoke, Tommy Boy, Flashdance, Pretty In Pink and The Warriors.
Paramount Licensing is celebrating the 50th anniversary of the Audrey Hepburn film Breakfast At Tiffany's with several commemorative events. Breakfast At Tiffany's continues to expand its licensee roster, including multi-product deals. Culturenik will produce a wide array of 50th anniversary-themed products including boxed gift mugs, hardbound journals, bookmarks, postcard and note card sets, glitter prints and magnets. Giftware licensee Vandor will offer mugs, wine glasses, champagne flutes and martini glasses, tin totes, boxes and signs, spiral notebooks, note pads, address books and sticky notes, note card sets, diaries, shopper totes, magnet sets, luggage tags, compact mirrors, playing cards, cookie jars and clocks.
For Top Gun, Stables says that costume licensee Leg Avenue has renewed its agreement with Paramount Licensing in a six-figure, multi-property deal. Leg Avenue will produce several sets including a two-piece men's bomber jacket and flight suit with aviator sunglasses, and a women's bomber jacket and flight dress also with aviator sunglasses.
Stables is confident about the future for Paramount Licensing considering all the films and programs in the pipeline.
"We have got a full plate now and a lot of new ideas up our sleeve too," she says. "We have the library properties, the upcoming films, plus an energized, new creative team working closely with our filmmakers, agents, licensees and retailers to drive our business."
Subscribe and receive the latest news from the industry Article
Join 62,000+ members. Yes, it's completely free.
You May Also Like
---