New Mediums
New Mediums
]> Computers, cameras, and collage techniques allow artists to enhance and differentiate their work and enter new product categories. The traditional definition of

]>Computers, cameras, and collage techniques allow artists to enhance and differentiate their work and enter new product categories.

The traditional definition of art generally evokes the image of a paintbrush and canvas. Today, however, more artists are using nontraditional mediums such as photography, monotypes, paper cuts, and computer technology to create works of art that can easily be translated into diverse product categories.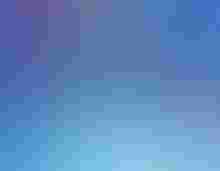 Form and Shape Pierre Henri Matisse began using tiny pieces of cotton, acid-free paper, and archival glue to create paper cuts of his original paintings-a tradition taught to him by his famous grandfather, painter Henri Matisse. To date, Pierre Matisse and his New York-based licensing agent, Alaska Momma, have signed Tide-Mark for calendars and International China for dinnerware. "His style is fresh and different; he is the only paper cut artist featured in a calendar format," says Scott Kaeser, publisher, Tide-Mark Press. The Matisse Wall Calendar retails at $12.95 and features art from "We'll Always Have Paris," a series of paintings, paper cuts, and drawings that celebrate love-including the artist's love for Paris, his homeland. "I like the simplicity and the emphasis on forms and shapes," says Matisse, who also was taught by his father, Jean Matisse, who was both a sculptor and ceramicist. "I hope the next generation will push this medium going forward," adds Matisse, who plans to create a coffee table book outlining his paper cut art. Categories available for licensing include posters, decorative home accessories, stationery, and gift items such as album covers.
New to the licensing scene is Charleen Martin, an artist who transitioned from watercolors and oils to her current focus on creating mosaic collages. Martin's collages are the result of layering tiny bits of hand-painted papers, glass, and other solid materials onto rich earth-tone palettes. Licensing agent Art In Motion, British Columbia, Canada, currently is exploring licensing opportunities for Martin in stationery; greeting cards; calendars; ceramics, including dinnerware; wall hangings; and textiles, including needlepoint.
Art In Motion recently signed 10 new artists, including Alison Shriver, who creates silhouette collages featuring Americana imagery and symbols. Upon receiving two 1830 silhouettes bequeathed by her grandmother, Shriver, a graduate of the Maryland Institute College of Art, was inspired to develop her own style of silhouette collages. Today, her pieces often depict early American imagery and symbols, and feature actual antique documents (such as letters) as backgrounds. Categories available for licensing include kitchen products such as textiles and ceramics (both decorative and food safe).
Photography as Art
Increasingly, photography is being recognized for its ability to create precise yet artistic representations. Among the licensed artists championing the photographic medium with whimsical images of children are Kathleen Francour (represented by Lifestyle Licensing Int'l.), Valerie Tabor Smith (Art Impressions), and Lisa Jane (Haley Media).
"My goal has been to take photography to a new level: to cause people to see photography as a work of art," says Lisa Jane, who creates mystical images of children using photography, painted backdrops, and skillful manipulations on a computer. Lisa Jane has signed more than 19 licenses, including American Greetings for cards, calendars, and stationery items; and Abbeville Press for coffee table books and journals. "The value of photography is that it is a perfect representation, with perfect proportions," says Jane, who holds a Bachelor of Arts degree in photography with a minor in art. Lisa Jane's fairy images have been used by Chesapeake Wallcoverings, one of the first home décor manufacturers to explore photography on wallcoverings. "Her artwork has strong appeal for a child's bedroom because it is pleasant and dreamy, with a lot of fantasy involved," says Steven Cusato, vice president of marketing at Chesapeake Wallcoverings, noting that Lisa Jane's work was used as part of the company's children's collection.
Recent licensees for Lisa Jane include Avalanche Publishing (an interactive coffee table book is planned for upcoming gift shows); United Design for gift, garden, and home décor; and Mead for calendars. Categories available for licensing include bedding, children's furniture, fabrics, tabletop, gift bags, gift wrap, and diverse product for the baby and Christian markets.
Leanin' Tree recently launched its first complete greeting card featuring the child photography of Valerie Tabor Smith. "We've had a strong market response to the Valerie Tabor Smith greeting card line," says Leanin' Tree's Patrick Wallace. "There is a lot of creativity involved in child photography: It is much more than a still shot."
Kathleen Francour and her agent recently signed licensing agreements with The New York Graphic Society, Norwalk, CT, for art posters; The Book Company, Sydney, Australia, for stationery, albums, and books; and Sherman Specialty, Freeport, NY, for medical callback cards and stickers.
Object(ive) Art
Independent artist Stephanie Sullivan began experimenting with scanning solid objects (such as lace, beads, buttons, glass, and modeling clay) into her paintings. "I've collected these items for a long time, but didn't know what to do with them," says Sullivan, who resides in Carlsbad, CA. "I was drawn to their innate beauty, and I wanted to share this with others, so they didn't just get put away." Sullivan paints a variety of celestial and whimsical images and is in negotiations with a manufacturer of decorative tiles. "Antique lace, beads, and buttons scan beautifully, adding dimension and texture to my work," adds Sullivan. In addition to painting, Sullivan also experiments with computer fractals that use diverse filters to manipulate colors and images. She recently exhibited at the Surtex Show in New York and the Atlanta Gift Show in Georgia, where she received interest from manufacturers, particularly in the poster, bag, and T-shirt categories.
Karn Knutson, licensed as karnArt, uses the monotype method that involves applying paint onto a glass plate using rollers and adding art paper. The plates then are passed through a roller that compresses all the colors onto the paper, resulting in an image that is backward and in reverse of how the ink was applied to the plate. The results are single dimensioned, whimsical images to which Knutson often adds metallic inks and graphite. "I really enjoy the serendipity of the monotype method: knowing that I am not in complete control of the outcome," says Knutson.
The artist recently signed her first license with InterArt/Sunrise Greetings for social expressions. "We were drawn to her unique, vibrant color palette," says Melissa Schulz, managing art director at InterArt/ Sunrise Greetings. "Her composition style is sophisticated, yet accessible to our product categories, i.e., greeting cards and social expressions." Knutson and her Minnesota-based agent, Lally Inc., currently are seeking partners for stationery, gifts, higher-end posters, and prints, and hope to expand into home décor, including decorative tiles and plates.
Subscribe and receive the latest news from the industry Article
Join 62,000+ members. Yes, it's completely free.
You May Also Like
---