Neo European
Neo European
]> "New," "bigger," and "international" are the three words newly appointed Advanstar Communications UK Event Director

]>

"New," "bigger," and "international" are the three words newly appointed Advanstar Communications UK Event Director Jessica Blue uses to describe Brand Licensing 2005, to be held October 25 to 26 at Earls Court in London. "The launch of the International Pavilion this year is a reflection of the dramatic growth in importance of European visitors to Brand Licensing," Blue notes. "Three or four years ago, we were very much a UK-based event, but over that time, the number of European visitors has grown by 158 percent, making us now a truly European event. That is why we wanted to create a single area where it would not only be easier for our visitors to find our international exhibitors, but also easier for us to promote their presence, as well." The International Pavilion isn't the only themed area debuting at Brand Licensing 2005. Located close by, to the left of the main entrance, is the newly created Advice Center, housing companies offering services such as advice on anti-piracy, legal issues, and other related matters. "The idea to launch an Advice Center," says Blue, "grew from comments made to us by our visitors who often felt in need of such services but didn't always know where to find them."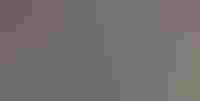 The third innovation at this year's show is the Product and Property Showcase. Taking the form of a large pink criss-cross case, it will sit in the center of the main floor and provide additional exposure for new products and properties being exhibited. The means of choosing the displays is novel, too. Exhibitors wishing to take part must write in and explain, in a maximum of 50 words, why their exhibit should be displayed. License! Europe readers then vote for those they wish to see displayed in that area. 2005 also witnesses a host of new exhibitors with new products and properties, as well as several established exhibitors launching a range of new lines. Show newcomer designer womenswear label Ghost has expanded the brand into fragrances, eyewear, and legwear over the last four or five years, says Director Ris Fatah. "We will be at Brand Licensing 2005 looking to meet people keen to work with us on expanding our brand into areas such as watches, shoes, bags, and accessories." First-time exhibitor AT Merchandise offers a new set of characters from the new mobile phone platform, according to Director Paul Comben. AT has designated 2005 the "Year of the Frog" in recognition of the success of Jamster's Crazy Frog ringtone, which AT licenses, along with characters such as Sweety the Chick, Nessie the Dragon, and Party Bee. The UK's Natural History Museum only started a licensing program about three years ago, and has been building it up steadily since then, notes Natural History Museum Images Manager Gwyneth Campling. This means that most of NHM's product is new, with the majority having only launched last December. Unsurprisingly, its lines are dinosaur dominated. Says Campling, "We will bring our new 'Dinosauria' range, which features plush, key rings, gifts, toys, jigsaws, puzzles, and more. We also will have our Dinosaur Replica range." KOCCA, the Korean government's content agency, opened its European office in March, making this the first opportunity afforded it to exhibit at Earls Court. "We are looking forward to the opportunity of promoting Korean characters such as Pororo and Mashiaro," a spokesperson says. Classic British comedy is a common theme for two other 2005 newcomers, Mirrorpix, and Punch Cartoons. Mirrorpix is the licensing agency of Trinity Newspapers, publisher of UK tabloid The Mirror. "We view Brand Licensing 2005 as the perfect platform to showcase some of our leading brands, in particular Andy Capp, Mandy, and 3am," says Mirrorpix Marketing Director Fergus McKenna. "Punch magazine has been selling branded merchandise for about 150 years," according to Library Manager Nick Roberts. At Brand Licensing, Roberts says, "we are keen to give additional exposure to our existing ranges and to develop new relationships with manufacturers, publishers, and retailers." The world of international sports also has new representation at Brand Licensing 2005 in the forms of NBA Europe and Dorna Sports (representing the World Championship of motorcycle racing, MotoGP). Dorna Licensing Manager Phaedra Haramis fingers "the increasingly international nature of the show" as a key reason for the company's decision to attend, a factor also identified by Benjamin Morel, director of consumer products, sales, and marketing, NBA Europe. "We seized the opportunity to be present in the International Pavilion," explains Morel, "as this themed area benefits from special attention from the organization, and, therefore, ultimately from the visitors, which," he predicts, "will result in high traffic toward our stand during the entire show." That confidence is shared by Ulf Vespermann, managing director of Celebrities Entertainment, which handles licensing for 125 stars such as Jennifer Lopez, Madonna, and Bruce Springsteen. "We took a stand in 2003," says Vespermann, "and were attracted back because of the International Pavilion and its great location." Longtime Brand Licensing supporter Nicholas Durbridge, chairman and CEO of The Copyrights Group, says his company has several new campaigns launching at the show this year. "These include the next phase of Jacqueline Wilson's Best Friends, which is based on Nick Sharrat's illustrations to her successful books," he says. "We also will launch the first campaign based on Scholastic's 'Horrible Histories.' We are in advanced negotiations for paper goods and toys, and I expect to be able to announce these by the time of Brand Licensing, when I also expect the style guide—currently being developed by Scholastic in association with author Terry Deary and illustrator Martin Brown—to be ready."
Subscribe and receive the latest news from the industry Article
Join 62,000+ members. Yes, it's completely free.
You May Also Like
---