MGM's Gatekeeper
MGM's Gatekeeper
]> Celebrating its 10th anniversary in 2007, Stargate SG-1 officially takes the cake as the longest-running U.S. sci-fi TV series. Currently in productio

]>Celebrating its 10th anniversary in 2007, Stargate SG-1 officially takes the cake as the longest-running U.S. sci-fi TV series.

Currently in production on its 10th full season (including the 200th episode), MGM's hit science-fiction series, Stargate SG-1, is entering uncharted broadcast territory, officially surpassing The X-Files as the longest-running U.S. sci-fi series and building a loyal following through innovative fan sites; clubs; bulletin boards; and, of course, consumer products. LICENSE spoke exclusively with MGM Consumer Products Executive Vice President Travis Rutherford about the series' success and future initiatives. Stargate officially refers to the universe started with the similarly titled 1994 feature film, and later continued in two live-action television series: Stargate SG-1 and sister series Stargate Atlantis, the latter of which is heading into its third season on the Sci-Fi Channel. Originally intended as a film franchise, Stargate creators Dean Devlin and Roland Emmerich instead moved on to create Independence Day and Godzilla and were not involved in the subsequent TV incarnations. Though MGM owns the rights to both the film and TV versions, many fans of the movie reject the series and vice-versa. Last May, however, Executive Vice President of MGM Television Charles Cohen revealed the studio intends to develop a second theatrical movie that would be derived from the last 10 years of the Stargate SG-1 series, perhaps unifying the franchise's fan base.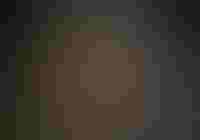 Stargate SG-1 first debuted on Showtime July 15, 1997, before moving to the Sci-Fi Channel after its fifth season in September 2002. "Although Stargate attracts a mostly male demographic, it doesn't alienate women," Rutherford says, adding that the core science-fiction audience is males and females ages 18-plus. In fact, he continues, "when the show debuted, it actually drove new cable subscriptions for Showtime. After moving to the Sci-Fi Channel, it quickly was the channel's highest rated show and became a content driver for the network. As a result, male-targeted programming that also may appeal to women now is the norm for building cable networks." From a franchise standpoint, the show has gained a great deal of notoriety in the industry, notes Rutherford, who cites two Gemini awards, six Emmy nods, and four Saturn awards as a sampling of the show's success. "In the last five years, it became viable for us to focus our attention on licensing opportunities," explains Rutherford, who adds that new creative, storylines, characters, and style guides were developed. MGM then launched a comprehensive worldwide licensing program that covers all key science fiction categories, including comics, original and adult novels, companion books, fine art, lithos, prints, collectibles and prop replicas, trading cards, and posters. With roughly 25 Stargate SG-1 licensees, MGM now is beginning to look at new channels of distribution and new product categories. The most recent development, says Rutherford, is the addition of an MMORPG video game based on the Stargate universe. "Cheyenne Mountain Entertainment is on board as our development partner, and we're currently in talks with various publishing partners," he adds. Other recent partners include Quantum Mechanics (prop replicas and novelty items), Titan (companion books and magazines), Rittenhouse (trading cards), Diamond Select Toys (collectibles), and Penguin (adult novels, including three upcoming original stories). Stargate products are sold into more specialty retailers than mass, due in large part to the fact that its core categories are science-fiction specific. The series also has shown strong broadcast performance overseas, particularly in the UK, Italy, Germany, France, and Spain, which, says Rutherford, has led to "a robust consumer products program in most of those territories." With 1,000-plus dedicated Internet fan sites to its credit, Rutherford and his team have looked to drive new business via consumer support. "Fan clubs and conventions, in particular, have been used to successfully build momentum for Stargate," says Rutherford. One such convention is the yearly Stargate-specific blowout in Vancouver British Colombia, Canada, courtesy of Creation Entertainment. The 2007 event will be held March 23 to 25 at the Hilton Metrotown Vancouver. Last month, the Sci-Fi Channel hosted a commercial-free screening of Stargate SG-1 and Stargate Atlantis at Comic-Con 2006 in San Diego, CA, as well as a panel discussion with cast members from both series. Also at Comic-Con, licensee Diamond Select Toys kicked off its line of Stargate SG-1 action figures with the world debut of Colonel O'Neil, Dr. Jackson, and Jaffa Serpent Guard.
Subscribe and receive the latest news from the industry Article
Join 62,000+ members. Yes, it's completely free.
You May Also Like
---