Meet the Nominees for Licensing International's Excellence Awards (Corporate)
Meet the Nominees for Licensing International's Excellence Awards (Corporate)
And the nominees are...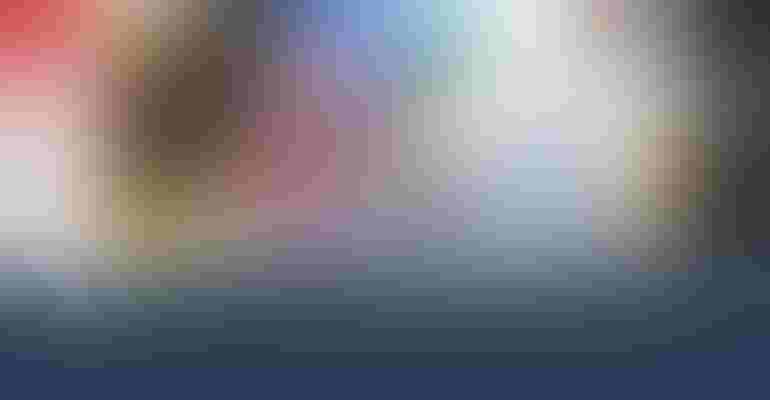 The 2020 Licensing International Excellence Awards nominees include companies from five countries on three continents. Licenses from the world of entertainment, lifestyle brands, museum collections and corporate trademarks are all included on the list. 
Overall, more than 600 entries were received this year from companies in 22 countries and were judged by a panel of 152 executives from 20 nations. 
The following are the nominees for Best Licensed Brand – Corporate. 
American Red Cross – Seltzer Licensing Group 
The American Red Cross licensing program emphasizes its message of preparedness by helping citizens stay "Always Ready." The company is supported by 14 licensees including Kidde, which entered 850 Home Depot stores in 2017 and received national placement at more than 2,000 stores in 2018. Another licensee, LifeStraw, received the Retailer's Choice Award at the Hardware Show in 2017. Other retailer support is expected in outdoor specialty stores, sporting goods, pharmacies and mass retailers. 
CAT – Caterpillar 
Customers turn to Caterpillar to help them build a better world. Cat licensed products built on that fact last year. The program added multiple new licensees, entered new product categories and opened up 43 new retail mono-brand stores. Retail sales hit a record of $2.95 billion. Top categories include toys, apparel, footwear, industrial and technology products. 2019 was a record year bringing Cat brand placement to more than 80,000 retail doors. 
Craftsman – Stanley Black & Decker/Beanstalk 
In Q2 2018, Stanley Black & Decker relaunched the Craftsman brand with both core and licensed products in all 2,000 Lowe's stores and other key retailers including Amazon and ACE Hardware. Licensed product categories include gas equipment and outdoor products, lighting and garage and automotive, among many others. The program ended 2019 with more than 30 licensees in more than 40 categories with more than 500 SKUs. In just 18 months, the program has achieved nearly $1 billion in sales. 
Energizer – Beanstalk 
The Energizer Brand's licensing program is "still going," and in 2019, achieved $519 million in global retail sales, representing an increase of more than 21 percent since 2017. Energizer's licensing program has extended the brand into consumer electronic and photographic accessories; wireless charging products; LED, solar, household and specialty lighting; generators; automotive and power products. In 2019, the program launched Smart Home products, pet LED SPOT Tags, the Energizer Bunny Funko figure and Eveready LED Bulbs. It also expanded its authority in power by licensing the brand for residential and commercial solar power storage systems internationally. 
Febreze – P&G/Beanstalk 
P&G has strategically licensed the Febreze brand into carpet care, laundry additives, home décor candles, footwear insoles and cat litter, all of which leverage the brand's odor elimination and freshness equities. Febreze licensed products extend the brand beyond the household odor category to new aisles and new retailers. They are sold in more than 60 countries at retailers across mass market, club stores, drug, grocery, pet and specialty stores. 
Frigidair – Electrolux 
Frigidaire's licensing program extends the brand from the core product line to licensed products which included mini refrigerators, ice makers, small appliances, coolers, food storage, refrigerator organization, kitchen sinks, portable fans and heaters.  They were able to secure placement with new retailers and gain additional exposure through product reviews in People magazine, Seventeen magazine and by online bloggers. Their licensed program also included a line of retro products which captured brand heritage and was featured in several Black Friday promotions. 
Goodyear – IMG 
The last year has shown significant growth in Goodyear licensed products with new categories such as engine oil, brake pads, air compressors, industrial gardening equipment and electric scooters. Standout achievements in 2019 include the opening of more Goodyear Footwear stores in China and a new Goodyear Footwear store in Peru. The year 2019 has shown new distribution in Price Smart in Central America, Canadian Tire in Canada, TJ Maxx in the U.S. and AutoZone Mexico.  
Hewlett-Packard – LMCA 
HP is a global information technology giant with more than 80 years of heritage and annual sales exceeding $58 billion in 2019. The HP licensing program managed by LMCA complements HP's core line of PC's, printers and other advanced solutions and further enhances HP's multi-billion-dollar brand value. The latest addition to HP's license portfolio is the market changing line of intelligent mobile digital projectors 
Click here to learn more about the nominees and Licensing International's Excellence Awards. 
Subscribe and receive the latest news from the industry Article
Join 62,000+ members. Yes, it's completely free.
You May Also Like
---