Meet the Nominees for Licensing International's Excellence Awards 2
Meet the Nominees for Licensing International's Excellence Awards 2
The nominees for Best Licensing Agency/Manufacturer's Rep are…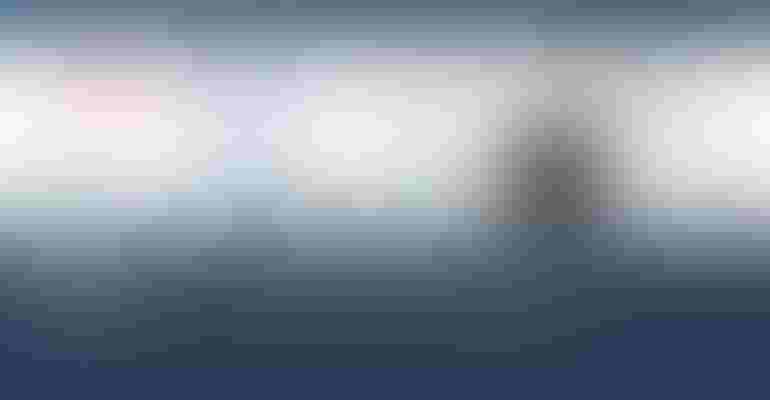 The 2020 Licensing International Excellence Awards nominees list for Best Licensing Agency/Manufacturer's Rep include agencies from all over the world.
This year, more than 600 entries were received in total across all awards categories. The following are the nominees for Best Licensing Agency/Manufacturer's Rep.
Haven Global – Australia

Haven has been a leading agency for more than a quarter of a century, partnering and building unmatched programs. The company credits its success to long-term partnerships, market leading retail executions at all tiers, taking Australian brands to the world and innovative executions – including a major :Sesame Street" circus tour.
Pacific Licensing – Singapore

Pacific Licensing Studio's highlights for 2019 included Batman's 80th anniversary night running in six markets; World of Tokidoki at Changi promotion at Singapore's airport; "Hello Again, Runway Kitty," celebrating Hello Kitty's 45th anniversary in Jakarta; Hotel Cozzi in Tainan, Taiwan, featuring Cartoon Network and Minions softlines DTR with Voir in Malaysia for both kids and teens. They welcomed two new clients, Hasbro and Sanrio, and executed more than 400 license agreements in 2019, across the region/clients.
Panaderia – Mexico

Panaderia is a Mexican agency with more than two decades of experience implementing strategies for every brand it manages. Brands and strategies the company manages represent the most relevant portfolio in Mexico.
Redibra – Brazil

A pioneer agency in Brazil, Redibra DNA has strategy, execution and innovation as its core. By not being a "brands collector," the agency provides clients focused, sustainable and profitable programs, generating a reported $850 million at retail and making Redibra the most awarded agency in the country. The Coca-Cola program became a benchmark worldwide, and Lottie Dottie Chicken, with 26 billion YouTube views (local IP), became an evergreen brand. Redibra is also the proud agency of Nintendo, GM, Cloudco and Artestar. Seeking further innovation, envisioning the potential of local IPs, Redibra launched the R-lab: an incubator and accelerator for promising Brazilian content. The incubator already has 4 IPs hatching.
Retail Monster – U.S. and U.K.

Retail Monster has established itself within the industry as a premier, progressive and innovative brand extension and global licensing agency. RM develops and delivers content and brands to retail for intellectual property holders, retailers and product suppliers alike, through retail relationships, expertise and capabilities within licensing, creative, marketing and sales via
brand licensing and extension.
Retail Monster delivered programs for Crayola, Hasbro and Sony Pictures at Walmart, Target, GameStop, Spencer's, Party City, STORY/Macy's and more. The company has helped facilitate the sell-in of episodic content including the debut of "Middle School Moguls" on Nickelodeon.
Seltzer Licensing Group – U.S.

Seltzer Licensing Group, a full-service brand licensing agency, works around the globe, focusing on revenue growth for its clients through strategic licensing partnerships. Longstanding programs such as Scotts Miracle Gro and the American Red Cross continue to grow – and highlights in 2019 include the growth of "The Office's" merchandise program, three new brand clients and the launch of 80 new products. Seltzer Licensing Group continues to serve as Unilever's global licensing agent, managing deals between the CPG giant and its co-brand partners. Overall, Seltzer Licensing's business accumulated more than $900 million in sales at retail in 2019 and has launched more than 80 new products across eight brand clients. Key launches include a Lithium Ion Scotts brand lawn mower, "The Office"-themed subscription box, a Red Cross automotive emergency kit and a Tresemme line of hair dryers.
The Joester Loria Group – U.S.

2019 was a year of new clients, dynamic market initiatives, collaborations, food licensing and brand building for Joester Loria Group. JLG supported clients Cheetos, Modelo, Pepsi, Mountain Dew, World of Eric Carle and Corona with multiple DTR's and collaborations sold in more than 20,000 doors globally. The 50th Anniversary of "The Very Hungry Caterpillar" included global QSRs, DTRs, 575 live shows and mall events on four continents. Traditional and food licensing drove more than $1B in sales for JLG clients. JLG added new clients McDonald's, Cheetos, Doritos, TikTok's WeWearCute influencers and the "44 Cats" pre-school series broadcast on Nickelodeon.
The Point.1888 – U.K.

The Point.1888 is disrupting the brand licensing model and industry. Instead of approaching brands, they match brands with retail opportunities. Working with quality and care as central values, The Point.1888 strives to create meaningful partnerships and products for the client and customer. Their flexible employment scheme and commitment to charity donation proves The Point.1888 is committed to the industry and invested in people. With a self-funded, zero debt performance and a turnover increasing by 300 percent each year, the model speaks for itself.
WildBrain CPLG – U.S., U.K., Europe, Middle East

WildBrain CPLG has expanded its footprint into Russia with the addition of CPLG Pullman. The company has developed the Peanuts program with new collaborations including a global program with Cath Kidston and has brought Line Friends characters to Europe, including the launch of a successful pop-up store for BT21, the collaboration between Line Friends and global boy band BTS. WildBrain CPLG signed new representation including global rights for the musicals of Andrew Lloyd Webber, FC Barcelona in MENA and Ironman. They invested in creative services increasing listing in fashion retailers and forged a closer working relationship with sister company WildBrain Spark.
Learn more about the nominees by clicking here.
Subscribe and receive the latest news from the industry Article
Join 62,000+ members. Yes, it's completely free.
You May Also Like
---