Lion's Share
Lion's Share
]> MGM Consumer Products remains an independent company headed up by longtime exec Travis Rutherford. MGM will continue to have a roar of its own. Recently a

]>MGM Consumer Products remains an independent company headed up by longtime exec Travis Rutherford.
MGM will continue to have a roar of its own. Recently acquired by a consortium that includes Providence Equity Partners, Texas Pacific Group, DLJ Merchant Banking, Sony Corporation of America, and Comcast Corporation, MGM will enter into a working partnership with Sony Pictures Entertainment, which naturally includes its consumer products group (at press time details of the acquisition/deal remain undisclosed, although there has been speculation and reports from numerous trade and consumer publications). One thing is for sure: Executive Vice President Travis Rutherford has strategic plans and goals in mind for his group, now entitled MGM Consumer Products and MGM Location-Based Entertainment. License! spent some time talking with five-year MGM veteran Rutherford, exclusively, about MGM's library properties, MGM's Location-Based Entertainment, and MGM's continued move to act as licensing agent for third-party properties.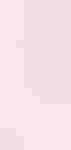 In the Lion's DenFor Rutherford and his present team of more than 30 full-time professionals—in areas from Consumer Products to Location-Based Entertainment, including theme parks and events—"not much will change in terms of MGM leveraging its film, TV, and brand portfolio." Once all the t's are crossed and the i's are dotted on the deal, MGM will operate as an independent company and retain its global licensing and merchandising efforts, clips and stills business, and interactive video games and location-based entertainment initiatives.
Much of that merchandising comes from MGM's classic film and television library, which includes Pink Panther, Rocky, Stargate SG-1, and Stargate Atlantis. In addition, MGM works as licensing agent for Tiny Planets, a preschool series that follows the adventures of Bing and Bong and currently airs on Noggin. Rutherford reveals that in 2006, Tiny Planets will develop a new format (including CGI, live-action, and flash animation as well as new characters and integrated stories) under the Bing and Bong nameplate and is in discussions with a major U.S. broadcaster for the series (26 episodes will be ready soon). MGM also is in discussions with a master toy licensee for the property and has secured key licensees for apparel, costumes, computer accessories, and balloons, among other categories. As for more third-party representation, Rutherford says, "MGM will be careful and strategic in how it acquires or represents third-party properties. Properties must be non-conflictive. Tiny Planets is preschool oriented, and we've been very successful in the 'tween and teen markets with our Pink Panther business. We are evaluating several boys' titles in the 6 to 11 age range, and we are in early discussions."
Since some of the impending announcements about the deal, Rutherford has taken the reigns at MGM to slim down the organization, restructure, and consolidate for efficiency purposes with a goal of honing in on MGM's core businesses. While streamlining has been part of the process, Rutherford admits he also is in the process of hiring some new key vice president-level executives, and has promoted some existing executives.
Announcements that could be made for purposes of this interview had much to do with MGM classics and library titles: At Licensing 2005 International Show, MGM will showcase its plans for Rocky's 30th anniversary coming in November 2006. "It will be a broad licensing and promotional program, and we are in talks with major artists, fashion designers, and sculptors for limited-edition products," says Rutherford. "There will be a significant PR campaign, and we are hoping to involve the City of Philadelphia." MGM's Stargate Atlantis (entering its third season) and Stargate SG-1 (already in its ninth season) also are primed for licensing and merchandising expansion. Rutherford says he's looking to leverage these sci-fi properties in meaningful, innovative ways and will target mid-tier and specialty channels. Further, MGM has been busy with its Pink Panther franchise, with a film scheduled for August 2005, and more than 40 existing licensees in categories ranging from apparel to accessories to home furnishings and soft toys. The Pink Panther 40th anniversary program also added a new look and feel with the artwork of Shag as one of the components to attract younger demographics. The Pink Panther franchise also will be expanded into a new infant branded initiative called "Pink Panther & Pals," scheduled to debut in early '06.
On Location
For the last two years, Rutherford has been overseeing MGM's Location-Based Entertainment businesses. "Location-Based Entertainment is a major initiative, and we will continue to focus on that business line to further extend the MGM brand value and IP on a global basis," Rutherford says of a business that captures many different sub-sectors. LBE currently encompasses entertainment locations such as MGM Studios Plaza in Niagara Falls, Canada, which offers a walk-through film attraction, a Pink Panther family themed ride, a 4-D simulation attraction theater, and an MGM Studio Store; and Stargate simulation attractions at several Six Flags locations.
But Rutherford has bigger ideas for this part of his job. Going forward, he foresees attractions such as nighttime entertainment districts, family shows, themed hotels and restaurants, and more touring attractions (much like the James Bond museum-based exhibit initiative). "A lot of our plans for Location-Based Entertainment involve nontraditional licensing growth. We always are looking for new ways to reach the consumer."
Although further details of the partnership between MGM and Sony could be not be revealed at press time, Rutherford says he's eager and excited to collaborate with Sony on marketing, retail and licensee development, and promotional opportunities. In an increasingly tough retail environment, partnership on the part of two entertainment entities can only be a win-win.
Subscribe and receive the latest news from the industry Article
Join 62,000+ members. Yes, it's completely free.
You May Also Like
---