Licensee Profiles
Licensee Profiles
]> Americo Group Under the tutelage of Founder and CEO Eli Harari, AmeriCo Group focuses on producing and selling quality garments and also on building commit

]>Americo Group Under the tutelage of Founder and CEO Eli Harari, AmeriCo Group focuses on producing and selling quality garments and also on building committed relationships with retailers to ensure long-term product performance and profitability. Established in 1993, the global manufacturer, merchandiser, and marketer of men's, women's, and children's branded and private-label apparel today is a licensee of several brands, including the recently acquired Pepsi and Mountain Dew licenses for young men's apparel.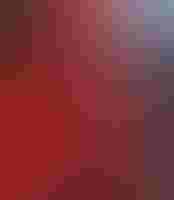 The New York-based company takes a considered and market-savvy approach to choosing licenses. "In searching for brands, we first need to decide what best fits our business goals," says Valerie Korzec, vice president of marketing. "By this I mean, are we looking for brands to extend or enter a new retail distribution, to diversify our portfolio of brands based on demographics and trends, or is there a particular void/opportunity in the market? For example, when we went after the Mountain Dew license, we recognized the void in the market for cool, edgy brands that reflected the alternative sports culture."
AmeriCo sells to mass, mid-tier, and department store channels, and counts Wal-Mart, JCPenney, Kohl's, Mervyn's, and Bob's Stores among its retail partners. "AmeriCo closely monitors its manufacturing base and analyzes retail sales," Korzec explains. "In doing so, the company continues to maintain the high level of customer service retailers demand." The company attributes its continued success to providing apparel and accessory solutions that are price and quality competitive and positioned for an evolving marketplace. "We maintain impressive key partnerships with leading retailers by providing added value and improved profitability, as well as worldwide recognition for major branded and private brand properties," Korzec adds. AmeriCo also prides itself on addressing the needs of the consumers who buy and wear its products.
Aligning itself with high-visibility, brand-name licenses is AmeriCo's way of giving retailers and consumers what they want. "Retailers today understand the importance of exceeding the savvy consumer's demands," Korzec notes. "To best reach this time-starved shopper-whether it's kids or moms-we must offer them a 'no-brainer' shopping experience. I believe this is accomplished by offering brands that already have a built-in loyalty and trust."
Fast FactsProduct category: ApparelBrands licensed in: Pepsi, Mountain Dew, Bugle Boy
Children's Apparel Network
Children's Apparel Network (CAN) has been around since 1955-under the moniker of Cradle Togs, Inc., until 1996, when it changed to more accurately reflect the company's diverse product base and size ranges from newborn to preteen-but didn't have a licensing division until 1998. Since then, CAN has received two LIMA awards for Best Character License-Soft Goods, and is the current winner of the Earnie Award for excellence in licensed apparel, according to Michael Marinoff, vice president, licensing, CAN.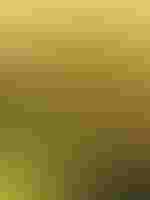 Privately held and family owned, CAN has several in-house brands and is also a supplier of private-label product for major retailers. When evaluating brands to license, CAN considers parents, as well as children. Just being a brand with a recognizable name isn't enough, contends Marinoff. "There has to be a logical tie-in between the brand name and children's apparel. If it is generational, it has to appeal to today's kids, as well as to the parents. If it is strictly for kids' appeal, we look for character licenses that have the potential for staying power." Marinoff lists brands such as Peanuts, Baby Snoopy, and Betty Boop as classics that have done well for his company, as well as more current licenses such as Clifford and Bob the Builder, which "we believe will become classics."
CAN manufactures across the spectrum of children's playwear, producing sets, separates, T-shirts, layette products, sleep-n-play, and swimwear. The company's apparel can be found at all retail categories, including Wal-Mart, Target, and Kmart at the mass level; Kohl's, JCPenney, and Sears at mid-tier; department stores such as May Company and Federated; and a wealth of specialty stores. "We believe a three-way partnership between the licensor, retailer, and ourselves is best for the property and the retailer," Marinoff says. "We have been involved in several successful property launches, including Bob the Builder with Sears and HIT Entertainment, and Clifford the Big Red Dog with JCPenney and Scholastic.
"Exclusivity for a period of time is appealing to certain retailers," he adds. "If the retailer is willing to dedicate the space, we will work with it to develop signage, gifts with purchase, and other promotions. Our most important job is to execute with fashion-right merchandise and timely deliveries."
Marinoff believes a well-known brand license eases the way into more retail doors. "Because of the multidivisional structure of our company, we have strong relationships with most of the retailers already," he explains. "They look to us to come to them with the best licensing opportunities in a sometimes crowded field."
Fast FactsProduct categories: Children's apparelBrands licensed: Bob the Builder, Clifford The Big Red Dog, Baby Snoopy, Peanuts, Strawberry Shortcake, Care Bears, Beverly Hills Polo Club, Butt Ugly Martians, Dexters Laboratory, Rainbow Fish, From The Crib, Boyd's Bears, Betty Boop
Haddad Accessories
Since 1946, Haddad Accessories has been importing and manufacturing apparel from its base in New York City. Today, Haddad is a leading player in the children's wear industry. "We have the infrastructure in place to design, produce, and distribute almost every category for the newborn infant up to big girls and boys," says Sam Haddad, president, Haddad Accessories, a division of The Haddad Apparel Group.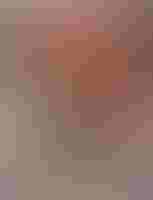 A major key to Haddad's success is licensing. "When we look for licenses, we look for those that will translate well to the children's market, whether it be a branded lifestyle, sport, or character license," Haddad says. Among Haddad's numerous licenses are Spider-Man, Lucky Brand, and FILA. And it isn't just Haddad apparel that boasts licensed images. "We cover the breadth of accessory categories, from luggage and tote bags to sunglasses," Haddad notes. "We also make shoes, sandals, baby accessories, and hair accessories, as well as room accessories for baby and children."
Haddad recently signed a licensing agreement with Gund, Inc., to market a line of baby gifts and clothing, with a launch date of fall 2002. babyGUND apparel and gift sets will be available in department. mid-tier specialty, and independent stores. All aspects of design, from fabric to style to color, are specifically chosen with little ones in mind. The collection will include short sets, dresses, overalls, layette sets, jackets, snowsuits, rainwear, swimwear sets and cover-ups, all in sizes up to 4T. "We are thrilled to be part of the Gund family and appreciate the opportunity to build the babyGUND apparel line into its own enterprise," Haddad says.
Haddad is a large supplier to most department stores, mass, and mid-tier retailers, as well as specialty chains, in the U.S. "Chances are, if you have a brand that is globally recognized, you are going to open retail doors," Haddad explains. "There is always an interest in new business. However, you have to be able to back it up with quality product. Our distribution is diverse. We are always carving out new territories, and nurturing old and new relationships with our retail partners."
So how does Haddad sum up his company's success? "Our specialty is quality products, at great value. We try to stay on top of the trends as far as innovative fabrications and silhouettes."
Fast FactsProduct categories: Children's apparel; accessories (traditional, as well as hair, baby, and children's room accessories); shoesBrands licensed in: Spider-Man, Scooby-Doo, Batman, Blue's Clues, SpongeBob SquarePants, Dora The Explorer
Happy Kids
New York City-based design and marketing company Happy Kids produces branded, private-label, and character/entertainment licensed apparel for children. The company has been producing children's clothing for more than 25 years. "We reach out to kids-both boys and girls," says Cameron Zinman, vice president of licensing, Happy Kids. The company's fashions clothe the newborn to the preteen, with offerings such as layette sets, newborn togs, and girls' and boys' fashion apparel with related accessories.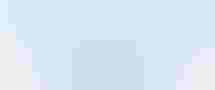 Smart licensing is an integral part of Happy Kids' success. According to Zinman, retailers only want the most well-known characters on the apparel they sell. "That means we are only going after the top five properties of the day in the area of character and entertainment licensing; something with the cachet of Scooby-Doo or Bratz. To consider a property for apparel, it has to be hot, hot, hot!" The selection and placement of brands and character licenses is taken seriously at Happy Kids. "When looking for new brands, I try to keep the company well segmented," Zinman explains. "I want good brands that can be sent to different levels of distribution. I don't want brands competing with each other at retail. I'll look for one good surf brand, one good vintage brand, one good urban brand. We wouldn't have four urban brands."
Happy Kids takes a hands-on approach to make sure the brand equity of the licensees they sign continues to increase in value and stay true to the property's values. Zinman helps ensure this through constant communication with licensors from the inception of the agreement through the life of the partnership.
Myriad retailers do business with Happy Kids; they include most of the high-profile stores, according to Zinman. "We have relationships with all types of retailers," she notes. "At the mass level, our top retailers are Wal-Mart, Kmart, and Target. At mid-tier our strongest retailers include JCPenney, Kohl's, Mervyn's, and Sears. Our better department store partners include Federated, Nordstrom, Macy's, and Bloomingdale's. We're also in loads of kids' specialty stores."
Fast FactsLicensed brands: And 1, Mecca, Blue Marlin, JNCO USA, Betsey Johnson, Rampage, B.U.M. Equipment, Bugle BoyCharacter/entertainment licenses: Warner Bros.: Scooby-Doo, Harry Potter, Looney Girls; World Wide Wrestling Federation; Bratz
Subscribe and receive the latest news from the industry Article
Join 62,000+ members. Yes, it's completely free.
You May Also Like
---