Growth Abroad and in Amusement Parks
Growth Abroad and in Amusement Parks
May blossom fills our hedgerows right now and are an optimistic herald of summer. But underneath the blossom are tough, sharp thorns. It's slightly how the market seems. In Europe at the moment (at least in Western Eur

May blossom fills our hedgerows right now and are an optimistic herald of summer. But underneath the blossom are tough, sharp thorns. It's slightly how the market seems. In Europe at the moment (at least in Western Europe), marketing messages are upbeat and the licensing world is full of its usual optimism. But the truth is that business is working against the tide of market maturity, stiff competition and sluggish retail performance.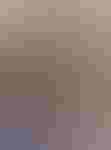 In the U.K. in the last month, the discount grocery sector has reported a rare rise in market share and the traditional high street suffered more setbacks–Mothercare and Early Learning Centre are considering leaving the high street altogether. Retailers, manufacturers and brands are looking to innovate and head to overseas markets to gain growth. In response to recent sales figures, Tesco's CEO, Phil Clarke, said the company would step up innovation and marketing to address a general merchandise offering grown "stale" and a clothing range that was not "on song" or "of the moment." Tesco is also looking overseas for its growth.
Since Licensing International Expo moved west to Las Vegas, the licensing industry has had two shows (the other in London) with two distinct catchment areas and two distinct personalities. A number of European licensors are now making their final preparations to launch brands into the U.S. market, a market still considered the ultimate prize. But many others will be at LIE exploring all markets beyond Europe, and seeking an opportunity for growth.
One category that seems to be showing healthy proliferation across Europe at the moment is branded theme parks and attractions. First up was Peppa Pig World, opening on the U.K.'s South Coast at Paultons Park. The Ben 10 roller coaster, "Ultimate Mission," has just opened at Drayton Manor, which also hosts Thomas Land, a 6,000 sq. meter area that includes 12 rides, indoor play area and shop. Spain's PortAventura has opened a new area dedicated to Sesame Street characters after an investment of £15 million. Characters have been mascots of the park since 2008 but now have their own area (13,000 sq. meters, 13 rides and shops) specially designed for the youngest in the family. Later this year Rainbow will open its first theme park outside Rome, a destination for "Winx Club" and "PopPixie" fans. David Hasselhoff will attend Nickelodeon Land at Blackpool Pleasure Beach this month for the official opening of a six-acre themed area with 12 rides and the U.K.'s only Nick shop.
The modern amusement park has developed from historic traditions of travelling fairs, markets and carnivals. Fixed location parks are a more recent phenomenon–Prater in Vienna opened in 1766 and the Tivoli Gardens in Copenhagen in 1843. Both still exist. Theme parks (i.e. ones built along a single theme) evolved from these. And when Disneyland in California opened in 1955, it changed the theme park landscape forever. Rides, thrills and attractions have been evolving ever since as amusement parks vie with each other for custom. And brands are increasingly helping to give them a point of difference. Investing the nearly £6 million in Peppa Pig World had a clear objective for Paulton's Park. By adopting the popular preschool brand the park has, in one step, upped its appeal from being well known regionally to being a national destination for Peppa fans from all over the U.K.
Subscribe and receive the latest news from the industry Article
Join 62,000+ members. Yes, it's completely free.
You May Also Like
---