Globetrotting: Brazil
Globetrotting: Brazil
]> Apparel, accessories, and consumer electronics lead the way in one Latin American market. "Brazil has always been a strong licensing market

]>Apparel, accessories, and consumer electronics lead the way in one Latin American market.

"Brazil has always been a strong licensing market, as all the movies and TV series that support strong brands have been imported," says Jack Alfandary, vice president of licensing and new business development, FremantleMedia Americas. "In 2003, the industry generated R$2.4 billion (U.S. $1 billion) in sales, generating approximately R$160 million (U.S. $69 million) in royalties, and showing an estimated 2004 growth of 10 percent." Although agreeing with Alfandary's description of Brazil as "always a strong licensing market," Manuel Torres, vice president of consumer products, Nickelodeon & Viacom Consumer Products, sees several important changes taking place in the market. First, Torres points to "major and ongoing retail concentration, and a growing tendency among these big players to focus on their own label brands. For example," he says, "these [brands] now account for approximately 20 percent of Carrefour's total Brazilian sales, and all the other major chains are following suit."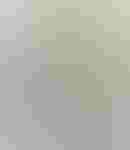 There are several consequences of this, says Torres. "First, it means that for the mass-market chains such as Wal-Mart and Pão De Açúcar, licensing is becoming increasingly confined to promotional activities, and so it is important to pay close attention to their plans in this regard." Also, he continues, "as with most other countries of the world, the biggest licensing product category is apparel and accessories, and we are seeing the emergence of a number of specialist chains, many of which also have space in the top department stores such as C+A, Renner, Pernambucanas, and Riachuelo, so these are important to licensing, as well." For Nickelodeon & Viacom, apparel and accessories are, says Torres, "by far the most important category in Brazil," whereas for Fremantle, this product group is second to sales of games, according to Alfandary. Both execs, however, emphasize strong growth in electronics, especially 3G, which Torres describes as "changing the dynamic of what's hot and what's not." Food and beverage is an important category, as is back-to-school, although Torres stresses, "in both, entertainment properties are gathering real momentum." This may be because, as Torres reveals, "overwhelmingly, licensed sales in Brazil are made to the 6 to 11 age group, with properties such as SpongeBob SquarePants and Hello Kitty market leaders and Barbie and Powerpuff Girls doing well, as are local telenovelas such as RBD and Floricienta." A telenovela essentially is a soap opera with an ending, usually after between 120 and 250 episodes. However, Torres says, "a key focus for Nickelodeon & Viacom in Brazil is to develop a much more significant preschool market using properties such as Dora the Explorer." Torres believes the spend between boys and girls is "pretty much 50/50," although he notes that the revenue generated by male-skewing properties derives from many more properties than is the case with female-skewing ones—"so it is possible that there is the potential for growing the female business."
Subscribe and receive the latest news from the industry Article
Join 62,000+ members. Yes, it's completely free.
You May Also Like
---