Folk Core
Folk Core
]> Licensing has been a major source of revenue for Manhattan's American Folk Art Museum since the 1970s. Like some of its artists, Manhattan's

]>Licensing has been a major source of revenue for Manhattan's American Folk Art Museum since the 1970s.

Like some of its artists, Manhattan's American Folk Art Museum has had a somewhat nomadic existence. The museum began in 1961, when several collectors got together to find a public residence for their personal collections, aiming to educate the public about American folk art and Americana. The museum opened its galleries to the public for the first time September 27, 1963, in the rented parlor floor of a town house at 49 West 53rd Street. In the ensuing 40 years, the museum had many homes, including a carriage house on West 55th Street and a building opposite Lincoln Center. For a while, it had no place to live at all. During this bleak period, the collections were exhibited only in traveling shows. Today, the museum is housed in a former town house at 45 West 53rd Street. Architects Tod Williams and Billie Tsien designed the 30,000-square-foot building clad in 63 lightly textured tombasil panels (a white bronze alloy) in 2001.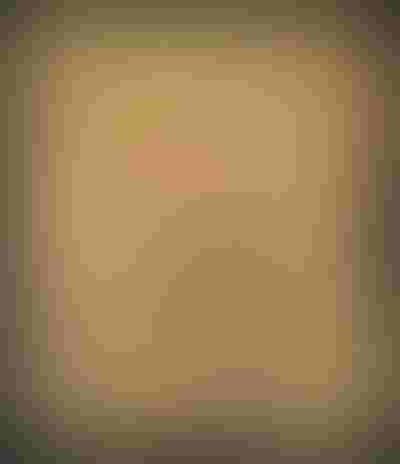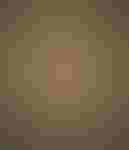 Through both trying and flourishing times, the museum's licensing and marketing program has been, and remains, a major source of revenue and the mainstay of the institution. Initiated in 1978 by Robert Bishop, the late, visionary Folk Art Museum director, the program is the second oldest in the country. The first two licensed products were a bookend and a doorstop. According to Alice Hoffman, who became director of licensing in 1988 after having worked her way up the museum ladder from a first job as a volunteer, "For a while when we had no building at all, the licensing kept moving on and held the museum's name and brand in place." Key licensees include: Andover Fabrics for printed fabrics designed for home sewing, Chronicle Books for notecards, Photo Folio for postcards, Fun Quilts for limited-edition quilts, Galison/Mudpuppy Press for puzzles and stationery, Lees Pure Teas for teas in fancy tins with images from the museum's collection, Mammy Gift Wrap for gift wrap and accessories, Mary Meyer for Christmas tree ornaments and wooden nutcrackers, and Ozone for socks. The museum recently signed a contract with Waterford Wedgwood for Christmas and tabletop ornaments. Adds Hoffman, "I also have been working with Takashimaya as a licensee for the museum for more than 20 years. It licenses exclusively in Japan. The products come under the heading of soft goods, including fabrics, towels, slippers, and quilts." Price points for licensed products start at 50 cents, according to Hoffman, with the most expensive limited-edition quilt retailing for about $1,500. "Henredon for the America Collection has licensed some furniture," Hoffman says, "and those pieces retail for more." Licensees have access to the museum's collection and design portfolio, a part of its archival material. "We also have regular meetings to discuss trends and how we can interpret traditional designs and bring them into today's marketplace," says Hoffman, adding that she gets contacts by attending trade shows, reading trade magazines, and calling or writing to manufacturers. Currently the public is very interested in the American identity, Hoffman notes. "The museum and its collections are all about our heritage as defined by our art and folk art." Folk or "outsider" artists came to America from all over the world. Folk artists are self trained and often live and work in rural areas, but they bring with them a wealth of cultural property from their countries of origin. "Folk artists also are ingenious," Hoffman says. "A folk artist might see a beautiful piece of furniture and use it as an idea to create his own. If he does not have the wood, he simply will paint on the grain to make it look like the wood of his inspiration. "Right now anything with the feel and finish of 'handmade' is becoming important," Hoffman continues. "I think this is because we live in such an electronic age that the consumer reaches out to the emotional comfort of objects made with a personal thumbprint and the feeling of stability that can come from being surrounded by designs rooted in tradition." Hoffman believes the museum's membership is growing because it is contemporary but also draws on the intense and varied customs of visual folklore. The museum's collection of more than 4,000 art works made over 300 years spans an eclectic range, from paintings and drawings, fishing lures, ceramics, and ornaments to jewelry, whirligigs, weather vanes, toys, and quilts. "We are 'of the moment' but also very cozy and anything but 'musty-dusty,'" Hoffman says. When asked about her goals, Hoffman replies, "I would love for us to have our own television show [the museum was on QVC at one point]. Another of my dreams is a program whose name I have trademarked 'Stepping Out of the Frame.' For instance, there is a famous painting in our collection, 'Girl in Red Dress With Cat and Dog.' When she steps out of the frame, there could be a collection of Girl in Red Dress dolls."Hoffman also would like to have little museum outposts in every store in America, like Ralph Lauren, "because, like Ralph Lauren, I feel we represent an attitude and a lifestyle. And like Ralph Lauren, our products are classics. They work well in any setting." The two museum book and gift shops—located at 2 Lincoln Square and 45 West 53rd Street—mirror the exuberance and vitality of the museum's licensing program. Says Retail Director Marie DiManno, "People come from all over to look at our books. We have one of the best libraries of American folk art." Books account for approximately 22 percent of sales. Stacy C. Hollander's books such as "American Anthem, Masterworks From the American Folk Art Museum" (suggested retail, $65) is among its best-sellers. While the shops stock an assortment of licensed products—toys, quilts, socks, Christmas ornaments, postcards, and stationery—they also reflect the mission of the museum collections by selling work created in the tradition of outsider Americana. All the items relate to the museum's collections or are handcrafted out of found materials by self-trained artists. "Many of the pieces are small works of art from individual practitioners who only produce a handful of objects a year, and so, what we are selling changes all the time," DiManno says. A current favorite is the button pictures made by Mary Teeter, who lives in Pennsylvania and creates her work by hand-sewing brightly colored buttons in place, one at a time. Says DiManno, "Textile art relating to the museum's own selection of textiles, quilts, samplers, and morning pictures is a popular category. So are hand carvings collected from all over the U.S. " The retail director scours craft shows around the country and receives many submissions. "Many of my finds come to me by word of mouth," DiManno notes. "One of my artists may have a friend with talent. And so I make the trip hoping to come back with a wonderful piece—or three."
Subscribe and receive the latest news from the industry Article
Join 62,000+ members. Yes, it's completely free.
You May Also Like
---