Baby Talk
Baby Talk
]> New licensed introductions generate advance buzz for the upcoming JPMA show. Licensing continues to thrive in juvenile product, a category that racked up approx

]>New licensed introductions generate advance buzz for the upcoming JPMA show.

Licensing continues to thrive in juvenile product, a category that racked up approximately $6.34 billion in retail sales during 2002, according to the Juvenile Products Manufacturers Association (JPMA). As more character, entertainment, and art-based properties create broad-based merchandise programs combining bedding and room d¯r, retailers are able to offer a one-stop shopping experience for consumers seeking to decorate a nursery or bedroom. New licensed introductions at the May JPMA trade show in Dallas, TX, will include Sanrio's Hello Kitty, Sesame Workshop's Sesame Street and Dragon Tales, United Media's Paddington Bear and Spot, and Walt Disney's Baby Einstein Company.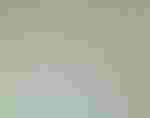 Meanwhile, long-standing infant/toddler programs such as Moon Mesa Media's Little Suzy's Zoo are reporting strong sales in 2002. Wal-Mart has renewed the Little Suzy's Zoo exclusive diaper partnership to year-end 2003. The retailer's Dryper diaper category has seen 58 percent growth since the addition of Little Suzy's Zoo in 2001. Product expansions for Little Suzy's Zoo: Gerber Childrenswear will introduce a full line of hard good accessories and bath products from shower curtains to wastepaper baskets. Dolly will debut play mats and a collapsible laundry hamper. Nostalgia and fashion/lifestyle brands likewise proved salable in 2002. Jonathan Breiter, vice president of Baby Boom Consumer Products, notes that American Greetings' Care Bears is a strong performer at Wal-Mart, with consumers purchasing both bedding and room d¯r items. Licenses account for more than 75 percent of Baby Boom's product line. This market, Baby Boom will showcase three new Care Bears bedding lines (infant and toddler) and coordinating room d¯r. Care Bear licensee ABC Development will showcase infant and toddler dinnerware, drinkware, furniture, and room organizers. Licensed stroller and outdoor accessories continue to incorporate more fashion elements to appeal to the increasingly fashion-conscious mom. Eddie Bauer and Jeep are among retail favorites. Jeep's 2003 product line at Kolcraft includes the All-Terrain Stroller with Music on the Move, equipped with speakers, amplifier, and jack in a concealed parent tray that accommodates a cassette, CD, and MP3 player. At Graco, the new Winnie the Pooh two-in-one car seat and stroller will be exclusive to Wal-Mart stores. Here are some of the latest properties to join the portfolios of major players in the baby business:A.D. Sutton: Will introduce diaper bags, bibs, and assorted infant gift sets for Sanrio's Hello Kitty, Spring's Blue Jean Teddy, DIC Entertainment's Mommy and Me, Scholastic's Noah's Park, and Sonia Manzano. "We've experienced strong growth as we push further into mid- and upstairs markets," says Pamela Sinishtaj, vice president in A.D. Sutton's baby products division, noting the brand traditionally has focused on the mass market. "We've allocated different design teams to each brand to keep them special and unique and increased our design, production, and sourcing staff at the end of 2002." Applause: Universal Studios revives its Curious George nursery program with Applause (plush gift sets and musical toys). Additional licensees (not showcasing at JPMA): Schylling, activity toys; Rainbee.com, exclusive bedding manufacturer and distributor; Galison Books, puzzles; and Houghton-Mifflin, board books.Baby Boom Consumer Products: Expands its portfolio with 10 new licenses: Fisher-Price for infant bedding and room d¯r; United Media's Spot and Paddington for bedding and room d¯r; Sesame Street and Dragon Tales and Marvel's Hulk and Spidey and Friends for room d¯r; Universal's Cat in the Hat for toddler bedding and room d¯r; and Warner Bros.' Justice League and Dexter's Laboratory for room d¯r. Also in focus this year for Baby Boom are All About A Bear and Eric Carle, both higher-end brands from Carter's. This market will see two lines of room d¯r product (boys and girls) for All About A Bear. The Eric Carle line will comprise room d¯r only (bedding is licensed to Reigel). Baby Boom also will introduce new versions and poses for SpongeBob SquarePants (Nickelodeon) rugs and cuddle pillows and a first-time SpongeBob toddler bedding line.Fisher-Price: Bows the latest Sesame Street infant toy line, Black, White, and Elmo. Product features bold, contrasting colors and is based on research showing that bright colors and bold patterns foster visual tracking skills in babies. Disney Baby will see new characters, packaging, and interactive product from play gyms to dancing plush. Ginsey Industries: Debuts a folding travel potty seat featuring Blue's Clues and SpongeBob SquarePants. Product will target specialty and mass retailers. Kids II: Launches the first Baby Einstein-branded juvenile products, marking the brand's expansion beyond infant developmental media (books, videos, CDs, DVDs). The initial Baby Einstein line will feature 15 interactive playthings including a play gym, mobile, bouncer seat, and traveling cards. Product will incorporate Baby Einstein themes such as music, art, and its iconic characters. Lambs & Ivy: Targeting both specialty and mass markets, Lambs & Ivy attributes a significant part of its 2002 growth to the Snoopy license (United Media). Its expanded licensing stable includes Sanrio's Hello Kitty for toddler and infant bedding and room d¯r set to deliver to specialty and department stores in October this year. Also new is Snoopy and Family (United Media) on infant/toddler bedding (featuring Snoopy's sister, Belle, and brothers, Marbles, Olaf, Spike, and Andy). This spring, Lambs & Ivy will ship the Totally Snoopy bedding collection (introduced in 2002), which incorporates Snoopy plush onto the actual bedding. Lambs & Ivy also will bow a new babyGund bedding ensemble (Wildflower Group). Learning Curve: Adds new themes and realistic detail to its Thomas the Tank line. Among the new is Jolly's Chocolate Factory to coordinate with the 2003 DVD release, Percy's Chocolate Crunch, plus a play table and travel set. Mango Designs: Continues to roll out the Pound Puppies line with decorative resin pieces and plush accessories such as backpacks. To come: gifts and accessories, including resin and soft-bodied accessories based on the National Wildlife Federation's Wild Animal Baby magazine. The line will incorporate magazine cover images from artist Mike Speiser. Prestige Toys: Debuts Hello Kitty soft infant plush and toys for delivery to specialty stores, Target, and Kohl's in September '03. Also new is Little Tikes plush.
Subscribe and receive the latest news from the industry Article
Join 62,000+ members. Yes, it's completely free.
You May Also Like
---