10 Minutes with Easyrider's Clive Melamdowitz
10 Minutes with Easyrider's Clive Melamdowitz
Clive Melamdowitz, licensing, Easyriders magazine, chats with License Global about the media's role in licensing, Licensing Week Virtual and more.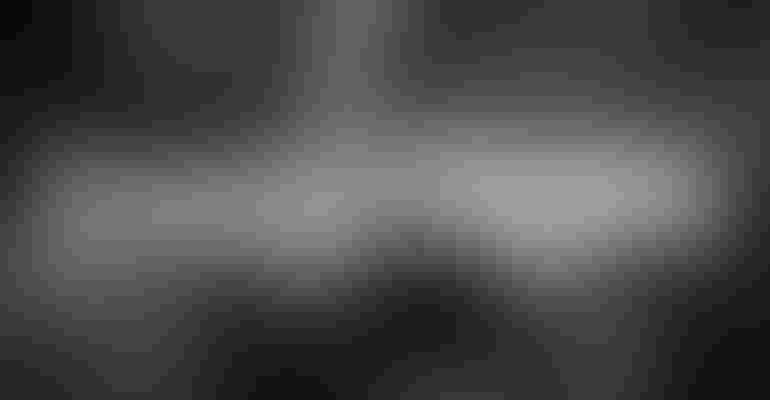 For every industry, licensing strategies differ. Easyriders magazine has extended its brand into multiple categories and has excelled in creating a licensing program that fits its brand identity. Clive Melamdowitz, who works on licensing for the magazine, spoke with License Global about the publication's licensing strategy, Licensing Week Virtual and more.
LG: As a magazine, why do you think licensing is beneficial to businesses in the media industry? How has licensing benefitted you?
Melamdowitz: Through Easyriders magazine, we embody a legacy lifestyle that carries over to every product you could potentially use. We have stepped into fashion by identifying unique artisan collaborations, furthering the connection with our community and also expanding out to those who do not ride, or those who fantasize about motorcycle riding. The magazine is also a vehicle by which to promote our partnerships through product placement in the magazine, on our website and on social media. The magazine sets the tone for the company's creative direction across the brand. 
At Easyriders, we want to tell the story of all the people who love motorcycles. We do this through our magazine, our events, social media, videos and consumer goods. We can then calibrate and fine-tune all aspects of this mega brand.
What do you look for in a licensing partner? What are some methods you use to identify potential partners?
Easyriders would like to align with companies that understand the brand's legacy and see the future path and that want to be part of the community that we are building. In turn, we want to be able to provide economies of scale and a lifestyle platform for potential licensees. 
Easyriders would like to partner with companies and brands that have similar values and that can elevate the brand to a consumer base. Easyriders is looking for long-term deals and ensures there is a solid foundation established to carry forward for the next 50 years. All licensees will work in unison with the same goals. Easyriders' unique position ensures that we are able to provide many different platforms within this brand such as media, print, consumer goods and events. We typically use the traditional methods such as shows, events, global travel and international motorcycle shows and welcome other companies reaching out to us to discuss how to become a part of the family. Finally, we understand the importance of business-to-business social media platforms such as LinkedIn.
How do you see the licensing industry changing in the next five years?
As the world changes and business becomes more challenging, licensing will only get bigger and better. Companies will need very strong messages, and the brands they are associated with will provide a strong backbone. However, within the licensing platform, there will be some new and evolving creative ways to partner up with companies. These include a continued growth in collaborations as well as joint venture deals as a part of traditional license agreements. Trade shows will also be evolving as the digital platforms become an accepted way to take part. This allows for a more global community and participation.
What would you say is the next biggest trend in brand licensing, and how can licensees and licensors prepare for that trend?
Both collaborations and joint ventures will play a key role and the way that agreements are structured to ensure safety nets for all parties. Partnerships in automotive, apparel, footwear, accessories, health and beauty and cannabis will be big target markets for our brand.
What do you see as the most beneficial habit those in the licensing industry should implement while working from home?
As with any industry, working from home requires creating individual routines and ensuring what matters is prioritized and scheduled — including family time. For us, it is important to maintain both social and business communication daily, even if it is just to check in. Information sharing is key. Easyriders has found a flow by creating weekly meetings within each department, maintaining daily communication, setting internal goals and maintaining as much normalcy as possible. Our Teams have shown amazing professionalism and resilience. They have creatively found ways to keep it all moving forward during these scary times. Teamwork and team support are how we have coped with working from home.
How do you think Licensing Week Virtual will help those in the licensing industry during the COVID-19 pandemic?
This will be a big help and boost some business confidence during these challenging times. We are excited, as it allows a global entry and the opportunity to meet old and new contacts and share great assets. With the barriers to attend lowered, there will be far more interaction and hopefully greater interest. Many people who could not attend before, can now attend. It is important to keep business moving and find ways to pivot into a new market in these challenging times.
What role have trade shows played in your strategy for licensees/licensors?
We have a solid team with many years of experience both exhibiting and attending trade shows. For us, historically, trade shows have been extremely important, and we don't see this changing. We are excited to present Easyriders as a new opportunity and to share our DNA.
Subscribe and receive the latest news from the industry Article
Join 62,000+ members. Yes, it's completely free.
You May Also Like
---