10 Minutes with Bill Patterson of OpSec
10 Minutes with Bill Patterson of OpSec
Bill Patterson, vice president, corporate marketing, OpSec, chats with License Global about the licensing industry, the importance of licensing management services, Licensing Week Virtual and more in this exclusive interview.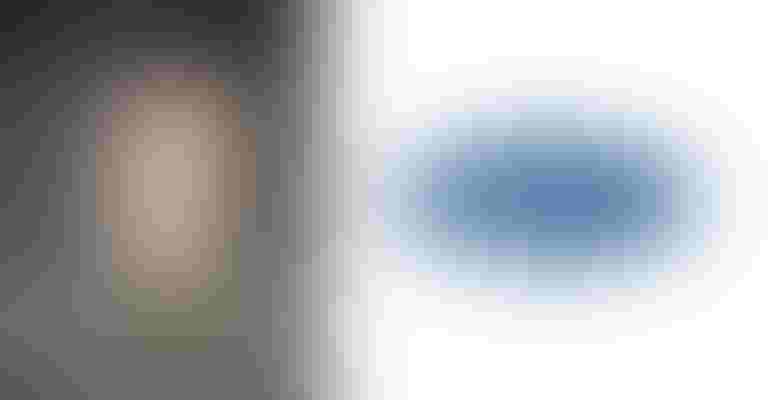 Within the licensing industry, OpSec works to fight against data breaching, counterfeiting and royalty protection. They pride themselves on being a global leader in licensing brand protection, bringing the solution, expertise and data companies need. Bill Patterson, vice president, corporate marketing, OpSec, chatted with License Global ahead of Licensing Week Virtual, where OpSec is a platinum sponsor.
License Global: What would you say is the next biggest trend in brand licensing, and how can licensees and licensors prepare for that trend?
Patterson: I can tell you in the short-term right now, we've got licensees that are creating branded face masks, to which they are clients of ours and we're having to protect them because they're paying royalties back to the brand. For example, the sports leagues. Fanatics is one of their largest apparel makers and they are now coming out with an entire line of protective facemasks because we know that's where it's going to be. So, once we start lifting these stay-at-home orders in the short term, people are going to go out they're going to go out as [Baltimore] Oriole fans and Dallas Cowboy fans. They're going to be going out and they're going to dress up their face mask in order to be different, in order to be unique, but it's part of a larger community. I can tell you the short-term branded products are going to continue but they're going to be slightly changed to our life as we know it.
How do you see the licensing industry changing in the next five years?
The human race, we're a social animal, and the idea of getting back to movies, getting back to experiences, getting back to rooting for our favorite teams, or favorite celebrities, or whatever the case might be over the course of the next 12 to 18 – maybe 24 months – we are going to hurt in that aspect. In my personal opinion, I think we're going to hurt in that aspect. But we're social animals, we like to be in the company of others. And by doing so, in five years from now I think there is going to be a sense of what we knew as normalcy. It will return. But we've got to get past the fear that's been created in everyone's mind. There's a balance between fear and desire at the current moment, and fears over setting the desire. And I think as time goes on, maybe it comes with new medical advancements. Maybe it comes with a vaccine, but as soon as it does, that fear starts to subside, and that desire starts to grow. And then we're back to what we used to call normal.
How do you feel licensing management services aid in brand licensing programs?
This is where licensing management software really comes into play, especially with the work from home market. By replacing emails and faxes to a license management service that allows you to either do contract management, royalty tracking, a collection of royalty data as your licensees report them or the artwork approvals, that gives you the ability to kind of digitize that. We all have the ability to make comments and understand exactly the product that's before us as a brand owner and be able to make comments as it relates to us in our department. You can't do that right now with a lot of paper, a lot of faxes, and that's where these artwork approval systems that are being used come in to play. That is a massive improvement for that stay-at-home workforce. I think that stay-at-home workforce is going to continue for a while. Some people are saying this is going to be a permanent change. I think you're still going to have companies that miss the watercooler talk. I think there's a lot of good things that happen by osmosis when people are working together, and maybe we'll over rotate right now and we'll find our sense of settlement later, maybe in a couple of years, but having online tools like a license management software like Trademark Insight allows you to keep that work-at-home force very engaged to what needs to be done in a very short timeframe.
How has OpSec been able to manage manufacturing during the COVID-19 pandemic?
We're actually doing really well. We are in the U.S. and in the U.K. We got two massive manufacturing facilities, two of them are located in Lancaster, Pennsylvania, and one is located in the U.K. Those businesses were deemed as essential businesses. A lot of it also has to do with not only are we supplying packaging materials, but we're also supplying several pharmaceutical clients and government clients, tax stamp programs, etc. So that's why we got our essential designation. We've been able to continue our manufacturing throughout the entire time. Opsec also acquired a brand-new company in the beginning of January, Mark Monitor, which was an online company, merged that with our own online service and now we're the largest online security provider in the world. They have mostly gone to a work-from-home model. From a manufacturing standpoint, we have not made any personnel layoffs or anything else to this day. We've been able to maintain our workforce, we've been able to support our workforce, we've been able to keep everything clean and we've been able to provide them the PPE that they need. I'm pretty proud of the way that we've been able to react and take care of the families. I mean, ultimately, I think it can be seen as cliché that every company comes out and says, "Oh, our employees and our customers are our utmost priority. We're concerned for their safety first." But you know what? We've actually got evidence that I can say that for real, it's not a cliché, and it's not a marketing stuff for us. It's real.
What role have tradeshows played in your strategy for reaching out to clients?
In order for us to get a new client because they're putting their entire brand in your hands to be able to manage, it's very much built on a basis of trust and integrity. Trust and integrity is a really, really hard thing to build when all you're doing is Zoom meetings, and Microsoft Teams and webcasts. Trust is usually built over time where you visit with clients, you go to the tradeshows, and they see that you have some sense of a critical mass of the presence of samples that you can show. The impact of the tradeshow industry does play on us because it gets us and establishes an opportunity to get in front of prospects, and even in front of existing clients, and maintain that sense of trust and integrity that your brand is safe in our hands.
How do you think Licensing Week Virtual will help those in the licensing industry during the COVID-19 pandemic?
I really like the virtual meetups in the Matchmaking Service, mainly because it does give us an opportunity for that one-on-one discussion. One-on-one discussions are obviously key, and I don't think that's unique to the licensing industry. I think that's unique to business in general. We're not something you're going to find out of the catalog and say, 'Hey, I need a brand protection provider. Let me just flip through this catalog and find it,' So that's why it's so different for us. We're headed into a little bit of an economic problem, maybe people's first. Purchases aren't necessarily going to be licensed products. A lot of times, licensed products can be seen as discretionary income buys or impulse buys. But as you get into sports being played again, movies start coming out, Christmas is coming, so that thirst and that demand is going to come. So for OpSec to participate in Virtual Licensing Week, it's a means for us as a platinum sponsor, to kind of say, we realize we're not your most important priority right now, but you may find that you're going to face the problems that this environment has created on our economy and on your business in particular. Don't forget if we can give you some information that you can recall later, that we'll be there when the time is right for you, and that's what the Virtual Licensing Week is really going to be for us.
If you would like to hear from companies such as Opsec and others, please visit the Virtual Licensing Week website to register to attend the event from June 15 to 19.
Subscribe and receive the latest news from the industry Article
Join 62,000+ members. Yes, it's completely free.
You May Also Like
---