Transforming Hasbro
Transforming Hasbro
Lisa Licht helps strategize a path from a traditional toy maker into an entertainment and licensing powerhouse. With an extensive portfolio of classic brands, coupled with the success of its first foray to the big screen with t

Lisa Licht helps strategize a path from a traditional toy maker into an entertainment and licensing powerhouse.

With an extensive portfolio of classic brands, coupled with the success of its first foray to the big screen with the success of the "Transformers" movie last summer, Hasbro continues to focus on transforming its business beyond just being a traditional toy company into a diverse entertainment and licensing company.
The appointment of a former entertainment executive from 20th Century Fox last December to the newly created position of general manager, entertainment, and licensing, (known as HPG) was a clear signal of just how serious Hasbro was about this new entertainment and lifestyle strategy that will be a critical component to the company's growth and success in the future.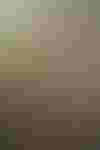 The entertainment thrust includes theatrical, television, live events, digital, and direct-to-video. Add retail relationships, global expansion, and teamwork to the mix and you have defined Lisa Licht's vision in entertainment, licensing, and merchandising.
Since Licht assumed her new role in December 2007, the savvy exec quickly established her entertainment base in Hollywood versus the corporate campus of quaint Pawtucket, R.I., where Hasbro has its headquarters. She held several executive positions with Fox, and previously was vice president of marketing for Mattel, where she managed the Barbie doll line worldwide.
"The opportunity to join Hasbro during what I see as a very dynamic time for the company is incredibly exciting," says Licht. "The success of Transformers—as an intellectual property that translated so powerfully into a movie and a highly successful licensing program—is just the tip of the iceberg. Hasbro's iconic and unmatched brand portfolio is truly a who's who when it comes to family entertainment, and I am eager to help the company leverage these brands to their fullest potential."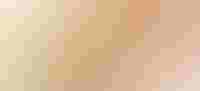 Hasbro already has signed two major entertainment agreements, with Universal and Electronic Arts (EA), and has reacquired rights to classic programming, reflecting the entertainment focus. The strategic partnership with Universal Pictures, announced in February, is a six-year agreement to produce at least four motion pictures based on Hasbro brands including Monopoly, Candy Land, Clue, Ouija, Battleship, Magic, the Gathering, and Stretch Armstrong. The EA licensing agreement calls for the development of digital games across all platforms based on Hasbro's game brands, including Littlest Pet Shop, Trivial Pursuit, Nerf, Monopoly, Clue, Operation, and Scrabble.
In addition, Hasbro last month reacquired the worldwide distribution rights to the Sunbow Library of Hasbro Classics programming from TV-Loonland. Hasbro regained ownership of nearly 1,000 episodes of classic programming featuring G.I. Joe, Transformers, My Little Pony and Littlest Pet Shop, Mr. Potato Head, and Connect Four.
"The key change is combining entertainment and licensing as one division," says Licht. "If you look at the brands today that are dominating the licensing marketplace, they are driven by mega-entertainment events. The key Hasbro brands that we expect to see tremendous growth over the next few years will be driven by entertainment."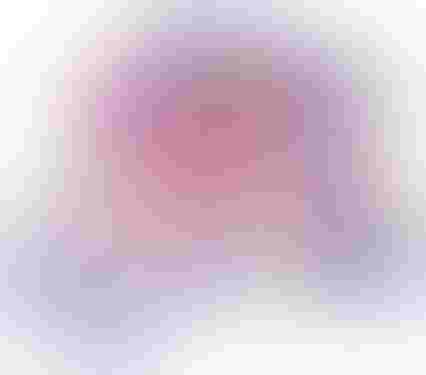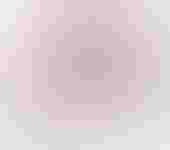 Licht also believes that retail is extremely important to the success of licensing and is the biggest noticeable change over the past six years as the licensing business has grown and become more sophisticated.
"Our retail team, brand team, licensing team are all collaborating much earlier in the process," she explains.
According to Licht, the process for HPG starts with the sell-in. "We need to get the retailers and licensees very excited about a program as early as 18 months out. For example, we already began talking about Transformers regarding what worked, what didn't, and what our partners would like to see Hasbro do for Transformers in 2009."
"Retail is key, and our relationship with buyers is critical," says Licht who is looking forward to working closely with retailers again as she did at Fox, realizing what a powerful marketing source retailers can be for entertainment. "We are working with all major retailers to develop exclusives that would help them target their core consumers," she says.
In 2007, Hasbro posted a 22% increase in revenue to $3.8 billion from $3.2 billion in 2006. Net earnings in 2007 jumped to $333 million from $230 million in 2006.
Last month, in a move that further reinforces Hasbro's commitment to becoming a major player in entertainment, the company named Bennett Schneir, who most recently was vice president of creative affairs for ImageMovers Digital, to the newly created position of senior vice president and managing director, motion pictures. Based in Los Angeles, Schneir will work closely with Licht to "elevate Hasbro to a whole new level in the entertainment industry," says John Frascotti, global chief marketing officer.
The current Hasbro slate of projects is quite ambitious and comprehensive. It includes:
GI Joe. The feature film from Paramount, which is scheduled for release in August 2009, has already generated a full line of action figures and toys.

Transformers. While the movie sequel is still scheduled for summer 2009 release, Hasbro continues to build on the success of last summer's blockbuster movie with the "Transformers" animated series on Cartoon Network and a new toy line and lifestyle products for the back-to-school season.

My Little Pony. While Hasbro is working on a new entertainment component for 2009, Licht says the brand is currently celebrating its 25th birthday with several products that will lay groundwork for new brand initiatives.

Littlest Pet Shop. The HPG licensing program for LPS, which has almost tripled in the past two years to 130 worldwide licensees, will continue to expand the tween property. And the entertainment factor also is under development for the brand, including expanding its Web presence, according to Licht.

Trivial Pursuit. While it is recognized as one of the most popular games ever played worldwide, Licht says that the brand is being refreshed and reignited. A new game show, "Trivial Pursuit, America Plays," is currently in pre-production and will launch here in the fall. Also under development is a digital game from EA.

Nerf. An extensive licensed lifestyle program is being unveiled this month and will include apparel, video games, and electronics.
According to Licht, Hasbro also is focusing on developing more strategic partnerships like the one with American Greetings, which began with one SKU in 2004 and now has grown so that Hasbro has become AG's second-largest client. Licht says that Hasbro also is shifting its 17-year relationship with McDonald's and Monopoly to work with the fast food chain more as marketing partner than solely a promotional partner.
In addition, Licht says HPG is looking to develop stronger partnerships in publishing and is working more closely with writers and publishers on story lines, which ultimately could be the source for new entertainment ideas.
"We are also very excited about the growth of international and placing Hasbro licensing execs in key markets, including Hong Kong, Mexico, Brazil, and Europe, to work more closely with the brand team," says Licht. "We have experienced immediate success in Asia and believe this investment will produce positive results."
Licht acts according to the mantra: "Always take the high road. Keep your head above the clutter, keep your eye on the big picture, and keep your team moving forward."
Over the next three years, Licht's goal is to take key Hasbro brands to a place they have never been and expand what is being done not only with movies, but with TV shows, game shows, and DVDs. "I would like to look back and say, 'Look how many pieces of entertainment we accomplished over the last three years, and the product growth, brand growth, and licensing growth that has come as a result," says Licht, who believes that it's an incredibly exciting time at Hasbro and the strategies are in place to be a true game changer.
Whether Mr. Potato Head, the first toy manufactured by Hasbro in the late 1940s, is ever turned into a feature film or animated series, is yet to be determined, the fact is that every major brand and property is being evaluated based on entertainment, lifestyle, and brand extensions as Hasbro looks to become a major factor in the entertainment industry.
Subscribe and receive the latest news from the industry Article
Join 62,000+ members. Yes, it's completely free.
You May Also Like
---