Mooney's Kingdom
Mooney's Kingdom
]> How Andy Mooney, chairman of Disney Consumer Products Worldwide, has built a $23 billion empire by moving beyond the deal. Andy Mooney has been op

]>How Andy Mooney, chairman of Disney Consumer Products Worldwide, has built a $23 billion empire by moving beyond the deal.

Andy Mooney has been opening new doors to Disney's Kingdom since joining the entertainment giant some seven years ago. "Coming from a full-blown consumer products company [Nike], I very much felt that Disney Consumer Products Worldwide was in the consumer products business, but, like many traditional licensors, it was focused on the deal element and not focused on product development and retail," Mooney recalls of his arrival. That was 1999, and a new page for Disney Consumer Products was about to be turned.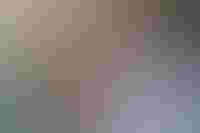 So much so that all industry eyes—no matter in the entertainment field, corporate brand field, or fashion field—have been on Mooney, who quickly moved from president to chairman four years into his tenure: He's envied for his direct-to-retail deals and re-energizing characters/properties that were "sitting" in the Disney vault; The Princesses are now a franchise; and Disney Consumer Products has been on the move to capture boys with its Pirates of the Caribbean franchise (among other properties) and now will make its moves in preschool. But with Mooney, you're never quite sure what other keys he may have up his sleeves. Most surprising about this exec—who essentially has doubled worldwide retail sales for Disney Consumer Products since assuming his post—is Mooney's humble, earnest, and down to earth. In fact, an interview—in his native Scottish accent—can easily write itself. While many industry onlookers have termed Disney "arrogant" in years past, Mooney somewhat changed that mentality by exhibiting (with a major presence) at Licensing International Show in 2001. The show has become a must-attend event for the consumer products giant, and Mooney says, "The booth isn't big enough to showcase everything." Now, five years later, Disney Consumer Products is viewed as a "boot camp" for learning about the consumer products business, under Mooney's leadership, "with people on the ground in 84 countries, and a total of 2,100 in the organization." Disney Consumer Products has been hiring upward of 50 to 100 new employees each year, and Mooney tells LICENSE that Disney Consumer Products is actively recruiting 100 potential employees. What's not to envy? Behind the Kingdom
Well, the last seven years at Disney Consumer Products meant a lot of restructuring, changing the business model and mind-set. The 20-year Nike veteran (a marketing guru in his own right) realized the licensing portion of the business needed "to break into subsets" (three of them to be exact: softlines, hardlines, and toys). These subsets needed to be treated individually and required expertise in each of the areas. Once these subsets were established and experts were in position, Disney Consumer Products then could break out sub-subsets such as stationery, electronics, food, and health/beauty.
Ultimately, Mooney listened, and, when in doubt, found out for himself. "We applied a simple technique: to focus on the things agreed upon. So, there was something there with Princesses, but I wasn't sure," he recalls. But a lightbulb went on for Mooney at a Disney on Ice performance in Phoenix, AZ. "All of these little girls were dressed as princesses. I became an overnight advocate of putting this universe of princesses together, and had no idea of the potential," he says. Potential indeed, as Disney Princesses currently is valued at $3.4 billion at retail worldwide. Mooney (and his wife, Vizhier) will learn more about "princesses" upon the expected arrival of his first child, Rose, in November. Then, Mooney will experience firsthand the play patterns of children.
Now, it's Disney Fairies, which, says Mooney, came from the toy group asking, "Where does Tinker Bell go when not playing with Peter Pan and the Lost Boys?" "The toy group believed that as children got older they got much more secretive and liked imaginary worlds," says Mooney. Today, Disney Fairies, thanks to author Gail Carson Levine's "great storytelling and great characters in a very rich world," is another franchise focus. "While working on the project, we stumbled upon the fact that 4 percent of all product sold at the Disney Parks & Resorts is Tinker Bell. Then, we took Fairies to the Studio, and it greenlit a series of movies, beginning with Tinker Bell in October 2007." The world of Disney Fairies, believes Mooney, will reach a minimum threshold of $1 billion in retail sales over a three- to five-year period.
Unlike many other studios waiting for the next box office hit, Mooney recognized Disney as "a consumer products company as opposed to being in entertainment licensing, which is now 10 percent or less of our business," he admits. But that's not to say Mooney and Disney Consumer Products underestimate the potential of the box office; instead Mooney describes the likes of Chronicles of Narnia and Pirates of the Caribbean, not to mention the recent acquisition of Pixar, as "sustainable franchises."
Franchise or not, Mooney maintains at the end of the day product is always king. "The principle key is always product: Does the product create a price-to-value relationship? Is it a quality product? And, in harmony with that, is it giving the buyer the margin?" Many of the answers laid in Disney Consumer Products' approach to retail...and, for that matter, its approach to licensees. "As a company, we needed to know how toys were selling at Toys "R" Us or apparel at Wal-Mart. We needed to assist licensees and coordinate our licensing programs across the board." Mooney and the respective teams set out in 2000 to define a set of 20 key retail accounts around the world (which, he says, "was a highly debatable issue at the time"). Field offices were set up, and now the account list has been expanded to nearly 30, which, combined, "will do about half of our total business."
Next, Mooney believed it necessary to understand the consumer profile and deliver the price/value equation to consumers.
New Keys to the Kingdom
Enter direct-to-retail...new doors with new keys. Here are just some of the retail-direct strategies applied: In 2002, Kmart and Disney tied the knot for non-character-based Disney-branded merchandise. A similar deal with Carrefour for softlines grew "400 percent over the term of that deal," Mooney said in an interview with LICENSE some three years ago, and the retailer since has expanded the program into stationery and food and beverage, with an eye on textiles in the near future, according to Mooney. In 2004, Classic Pooh hit all Target doors, Marshall Field's, and Mervyn's. Now, beyond the retail-direct strategy, Mooney sees opportunity in the middle space with the supply chain managers (essentially licensees). That's a new model about to be explored.
In addition, Mooney sees expansion online, but admits that online has been a challenge, particularly because "it's a challenge to be big and beautiful at the same time," he jokes. Where Disney has won in the world of Internet shopping is at disneyshopping.com, as consumers can customize their Ts. "Although it's a small vertical portion of the business, that program can expand," he says. Win-wins, believes Mooney, come from the exclusivity of product at certain retailers, and he says the trend of utilizing talent to create a buzz for properties will only get stronger.
On that note, even with a glut of preschool properties in the market, Disney Consumer Products, thanks to Disney Channel, believes it has "a combination of high-quality, learning-based content and consumer products in Little Einsteins, Mickey Mouse Clubhouse, and My Friends Tigger & Pooh." Mooney credits Disney CEO Bob Iger with "leading the franchise management process and taking a deep interest in consumer products. This is great news for us at DCP," believes Mooney. On the live-action TV front, Disney Consumer Products also experienced success with That's So Raven, due to "the creativity of the whole organization," he says. "Going forward, we will work more hand in glove with the TV group."
Mooney says the challenges going forward will be fundamentally different, as Disney now is producing consumer product-friendly content, particularly with the acquisition of Pixar. "Not since Lion King has there been a phenomenal success for a film event like Cars," he mentions. "Like Finding Nemo, that property will continue to grow because there's a fundamental play pattern." In addition, reveals Mooney, Pixar is committed to revitalizing Toy Story. Of course, let's not forget the overwhelming success of Power Rangers, the No. 2 boys' brand in action figures, according to Mooney.
If it sounds all peaches for Disney Consumer Products, not every strategy has worked or met its fullest potential. Finding Nemo had retailers scurrying for product when it hit the box office nearly five years ago, and international publishing phenomenon W.I.T.C.H. did "exceptionally well in publishing, fairly well on TV in Europe, but didn't do well in the U.S." Mooney believes the problem may have been that "W.I.T.C.H. was never branded a Disney property."
Regardless, the achievements of Mooney and the Disney Consumer Products team have garnered $23 billion in worldwide retail sales of licensed merchandise. Disney Consumer Products is ahead of its goal to reach $25 billion by 2007.
As Mooney is ready to sit in his new office on the newly designed Disney Consumer Products Campus (where teams can work together seamlessly building to building) in his Walt Disney-inspired Drexel Heritage-furnished office, LICENSE has to ask, how exactly does Disney Consumer Products Worldwide go from direct-to-retail ("priced at a modest premium to private label but a discount to national brands," explained Mooney to analysts) to selling $1,500 Mickey T-shirts internationally? "Innovation," replies Mooney. Disney Consumer Products Worldwide constantly is working to "frame up the potential" for existing and new properties. Moving forward, Mooney mentions increased attention on the food (Disney branding already exists on apple slices and bananas in Europe) and health and beauty categories. Still, more pages to turn...
Subscribe and receive the latest news from the industry Article
Join 62,000+ members. Yes, it's completely free.
You May Also Like
---